Technology is getting advanced more and more, and there are now hundreds of ways to get interacted with your loved ones. But sending text messages to your nearest and dearest is still one of the well-famous ways to interact.
It's too easy now to communicate with anyone in the world while doing other things like watching movies without getting interrupted. Most importantly, when anyone of us feels hesitate and cannot find his/her self comfortable to call someone, only a "Text Message" comes into action and help us to start a conversation.
In this modern era of technology, there are hundreds of messaging apps available on the internet – equipped with loads and loads of features to provide you much better texting. Here we have compiled the most popular, influential, and Top 10 SMS Apps for Android. So, let's have a look!
1: Chomp SMS
Key Features:
Immediate Reply
Quick Compose
Scheduled Messages
Customisation of Notifications
Emoji, Smiley, Template, Signature and more
The reason why Chomp SMS is the Best SMS App for Android 2019 is that it's compatible with Pushbullet, MightyText, and Yappy when it comes to replying and desktop notifications. One can choose from more than 1600+ emojis that look a lot like emojis in Android, iOS, Twitter, and Emoji One. Chomp SMS is a highly Customisable app that enables users to change LED colours as well we vibrate patterns, notifications icons, font type, and much more. There are so many exciting features like privacy settings, reminder options, passcode lock, and more.
2: Go SMS Pro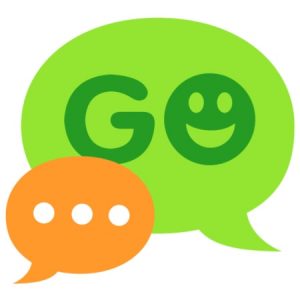 Key Features:
Privacy Protection
Private Inbox
SMS Blocker
Scheduled Response
PIN Code Setup for Protection
When it comes to GO SMS Pro, it's not only a popular but also the Best SMS Replacement App for Android, which includes plentiful eye-catching themes, a private inbox, attractive stickers, pop-up windows and much more. This app enables users to send free messages as well as group chat – thanks to its Go Chat feature.
GO SMS Pro is capable of supporting more than 8000 dual SIM devices, and interestingly, one can filter spam SMS and block certain messages through a specific keyword. It's absolutely free to download from Google Play Store, and it has in-app purchase – enabling you to disable any sponsored message, paid themes, and more.
3: EvolveSMS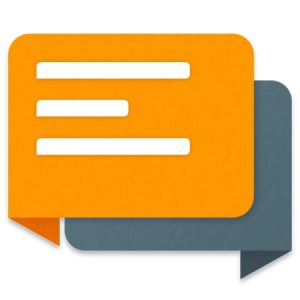 Key Features:
Easy to Use Interface
Capable to Send and Receive MMS
Pattern or PIN Code to Protect App
Personalise Notifications
Personalise Ringtones
Android users have countless choices of SMS apps, indeed. EvolveSMS is another Best SMS App for Android that is free to download with many features to entice. Well, it's having two in-app purchased to enjoy extra features like SMS scheduling, emoji, a private inbox, and others.
It's a super-powerful app that makes messaging with your loved ones easier and exciting. It enables users to share videos, GIFs, images, and other data to others via messages. The free version has numerous useful features like Android Wear support, Customisable notifications, Password protection, and more.
Download from Play Store
4: Handcent Next SMS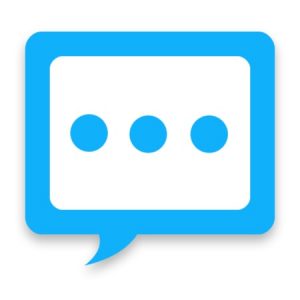 Key Features:
Best Replacement Android Messaging App
Ultimate Customisation
Easier Texting from Computer
Reliable Guard for Security
A Plethora of Handy Features
Handcent Next SMS is a free to download, reliable, highly personalised Android Best SMS App. The app is equipped with a real design that increases both reliability and speed and is convenient for your phone's battery. You can choose from a selection of great themes, backgrounds, fonts, ringtones, textures, colours, notifications, etc. to give your app a fresh look. The app allows you to send SMS from other devices such as Mac, PC, and tablets without the use of your Android smartphone. It offers backup services, a personal inbox, pop-ups, etc.
5: Hover Chat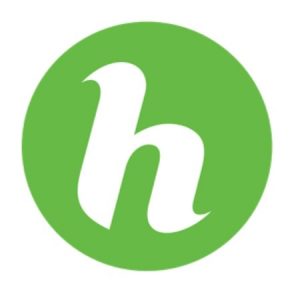 Key Features:
Elegant and Fast Interface
Every Feature like Default Messaging App
A Transparent Mode
Multiple Floating Windows
Efficient Battery Usage
Hover Chat only works if you uninstall all other apps like GO SMS Pro and Handcent. It's a robust application for text messaging that enables you to reply with immediate effects without stopping any work you are doing.
Calling Hover Chat one of the Top SMS Apps for Android wouldn't be wrong thanks to its numerous features, i.e., multiple windows that enable users to drag any content anywhere on the screen. A transparency mode is available too to see the apps running in the background. Moreover, it offers animated notifications, encrypt messages, privacy, and much more to make it one of the best SMS apps for Android.
6: Signal Private Messenger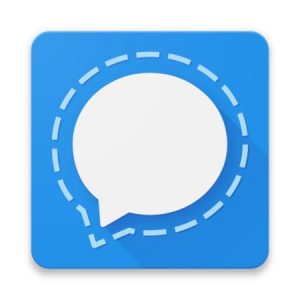 Key Features:
End-to-End Encryption
Fast, Simple and Secure
Uses Phone Number for Security
Dark Theme Feature
Superb Audio and Video Quality
To provide security to your messages, Signal Private Messenger provides end-to-end encryption like WhatsApp. The app enables a user to chat with friends or families in real-time and avoid SMS charges. It's an open-source and Best SMS Text App for Android and can be downloaded free of charge from the Google Play Store.
This application sends notifications automatically and enables users to reach people across the globe without paying charges for long-distance. No separate username or password is required for the application, and it only uses the existing phone number and the address book.
7: Textra SMS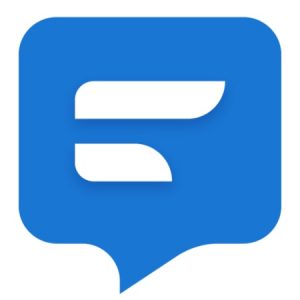 Key Features:
Simple, Beautiful and Fast
100+ Themes
MMS Group Messaging
1600+ Android, iOS and Twitter Emojis
In-App Purchase for Extra Features
Textra SMS is a speedy and one of the Top Free SMS Apps with a gorgeous interface, available to download from Google Play Store. The app offers an enormous number of appealing features, including more than 100 themes, dark and light modes, bubble colours, app icons, different styles, and more.
It comes with the latest and greatest 1600+ Android, Emoji One, Twitter, and Facebook emojis in different skin tones. This application is compatible with all Dual SIM smartphones that are above Android version 5.1. Quite a few other features include Blacklisting, MMS Group Messaging, Auto Compression of Images, and Videos.
8: QKSMS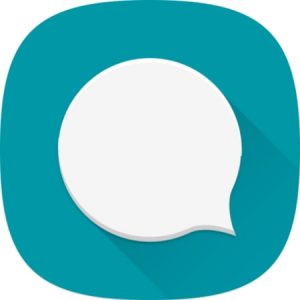 Key Features:
Highly Customisable
Powerful to Share Data
Blacklist and Block Conversation Feature
Pop-up to Reply Easily
Samsung Voice Assistant and TalkBack
Very much like hundreds of other apps, QKSMS is an open-source application – housing an eye-catching design that attracts users and also enables them to have a dark them due to its night mode option. It's a highly Customisable Best SMS MMS App for Android with a variety of features like Android Wear Support, Delayed Messaging, Safety from Stagefright MMS Exploit, and Group Messaging.
Also, one can reply to an incoming message without leaving the screen. It's free to download from the Google Play Store, and importantly, it doesn't include in-app purchases to get additional features.
9: Messages

Key Features:
Compatible with Android 5.0 and Above
Powerful Search
Easy to Share Data
Clean and Easy-to-Understand Design
Richer Conversations
Messages makes things less complicated and provides the easiest way to stay in touch with your friends and family members. Not only for chatting, but it's also the Best Group SMS App for Android with many features to appeal to users. It enables users to pick any video, image, or audio from your phone and share it in the form of a message in a jiffy.
It comprises a gorgeous material design and a wide range of features like location sharing, stickers, emojis, and others. Aside from that, Messages allows users to block or unblock SMS senders, according to their choice.
10: Mysms SMS

Key Features:
Free Text Messaging
Customisable App
Works with Multiple Devices
Safe and Secure
Synchronizes Your Phone
Mysms SMS app has got you covered if you are looking for a versatile and powerful remote texting application. It seamlessly synchronizes your Android phone with your PC, Mac, or laptop. You can send text via Android and receive all notifications directly on your laptop or computer. You can also see a complete history of calls of your smartphone on your computer or laptop. Furthermore, this application supports nearly every web browser, like Firefox, Safari, and Chrome. Excitingly, Mysms SMS enables users to chat in a group or send videos and other data too through multimedia messages.
There you have it – These are the best and Top-Rated SMS Apps for Android we are recommending our users due to their easy-to-understand design, ease of use, and, of course, simplicity. Though many of use instant messaging applications but let's not forget that Text Messaging Apps play a vital role in our communications – therefore, you can turn your SMS into fun and productive with listed above Android applications for SMS.