Have you ever been in a situation where you badly needed your phone number but couldn't seem to remember it? Whether you've recently acquired a new SIM card or simply drew a blank when someone asks for your digits, the question eventually arises – How can you find your mobile phone number from your SIM card?
Don't worry, we've got you covered. We will reveal the methods of recognising your cell number on both Android and iOS devices in this article.
We'll offer the answers you need to make sure you never lose your critical contact information, from navigating USSD codes to seeking help from server providers.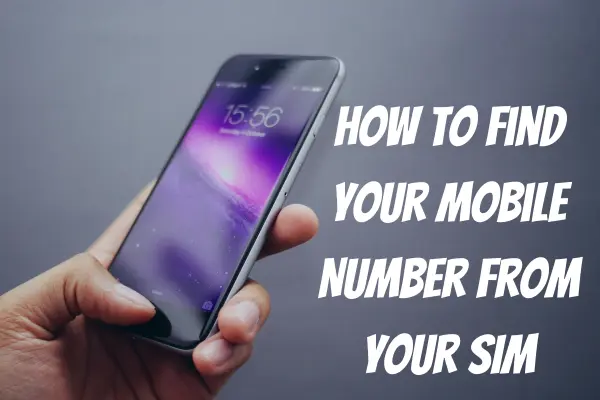 Why is it Important to Know Your Mobile Number from a SIM?
Knowing your phone number is no longer a convenience in our increasingly interconnected society, but it is a requirement. Your mobile phone number acts as a communication gateway, an essential connection between you and the digital world.
Your cell number is essential for remaining connected with friends, family, and work, from setting up new accounts and verifying your identification to receiving vital text messages and phone calls.
It's especially essential in emergency circumstances where you need to get aid swiftly. The ability to retrieve your SIM card's phone number assures that you are never isolated, misplaced, or cut off from the critical connections that characterise modern life.
What are the Ways to Find a Mobile Number from a SIM?
1:  Using a USSD Code
On Android devices, using USSD codes is a quick and easy method to discover your phone number. Here's a more in-depth explanation:
Open your device's dialer or calling app, which is normally where you make phone calls.
In the dialer, enter one of the following USSD codes:
*1#
*#100#
*#62#
*#99#
After you've entered the code, tap the call or dial button on your screen.
The USSD code will be executed, and your mobile number will appear on your screen in the form of a pop-up message or in the call log.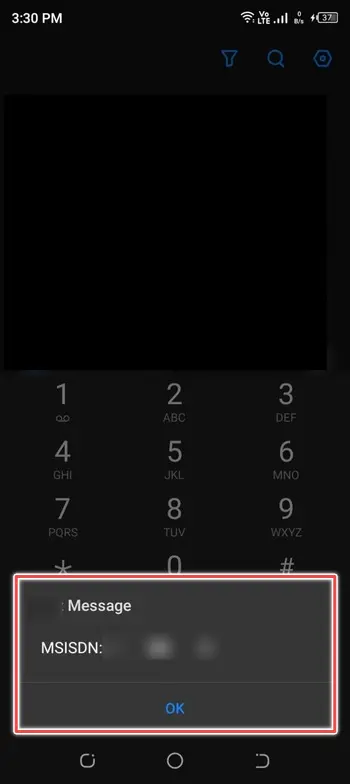 It should be noted that these codes might differ from carrier to carrier. It's recommended to utilise the USSD code issued by your cell carrier to ensure correctness. Such information is normally available on your carrier's website.
2:  Call or Text a Friend
When everything else fails, contacting a friend or family member is a safe technique to retrieve your phone number:
Open your phone or calling app, which is usually available on the home screen of your device.
Dial a friend's phone number or send them a text message using your contact list.
Simply ask the other person to tell you what number displays on their caller ID or in the message when they answer the phone or react to your text.
3:  Check the Contacts App
Your phone number is also available in the Contacts app. Here's a more in-depth explanation:
On your Android home screen, find and tap the "Contacts" app. The symbol is shaped like a human silhouette.
Find and tap "My Profile" or "Your Name" at the top of the Contacts app. This is your personal business card.
Your phone number will appear immediately after your name.
4:  Check Your WhatsApp
WhatsApp is a popular social networking application, and its accounts have a strong connection to mobile phones, making determining the registered cell numbers quite simple. To accomplish this, simply follow these simple steps:
Begin by opening the WhatsApp app on your mobile device.
Navigate to the Settings menu once you're within WhatsApp. This is usually accessible by touching the profile photo in the top-right corner of the app.
Find and tap on the "Profile Picture" section of the Settings menu. This step will open a window providing all relevant information about your WhatsApp account, such as your phone number, name, and any information you've entered in the "About" area.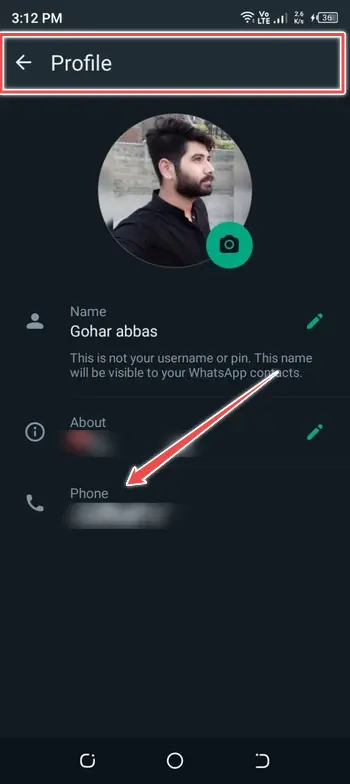 5:  Call your Service Provider
Contacting your service provider's customer care is a simple and convenient approach to regain your cell phone number.
Before making the call, make a note of the SIM card number, which is usually printed on the card itself, just in case it's needed.
Well, finding customer care contact information is very simple, it's frequently pre-saved in your contacts, and many SIM cards have this information.
Simply seek the contact information displayed beneath the name of your service provider and contact them for immediate assistance in regaining your cell number.
What are the Tips to Keep in Mind?
When you buy a new SIM card, the package frequently includes a mobile phone number. Consider storing it for later use.
If you receive a paper or electronic phone bill, your mobile number is usually listed on it.
If you have another phone, insert your SIM card and use the steps described above to discover your phone number.
If everything else fails, you can contact customer care at your cell provider. They can help you find your phone number and, if necessary, provide you with a new SIM card.
Conclusion
Our mobile phone numbers are the backbone of communication and connectivity in the digital era. Knowing how to quickly retrieve your mobile phone number from your SIM card is a valuable life skill.
We've shown you the step-by-step procedures for Android and iOS devices, so you'll never be caught off guard again. Remember to save your SIM card or write down your phone number for future reference.
However, in times of need, a simple phone call or text to a friend can be life-saving. With these strategies at your disposal, you'll always be prepared, even if your memory fails you periodically.