Android's auto dialer app serves as a calling assistant, helping you keep track of incoming and outgoing calls, schedule them, organize group conversations, and do other duties linked to phone calls. Any outgoing calls may be planned and managed with the aid of an autodialer app for Android.
Allows you to plan and make outgoing calls at a predetermined time using the Android Auto Dialer App. Android users may choose from a variety of auto-dialer applications. Using the Play Store, you can get it. It's possible to find free and premium auto-dialer applications.
The ultimate Android autodialer should include a set of features and attributes that are most beneficial to the user. Based on factors including productivity, functionality, usability, the convenience of use, and costs, we've created a star rating for each auto-dialer app. So let's find the finest Android autodialer and use it on your tablet or smartphone.
1. Calley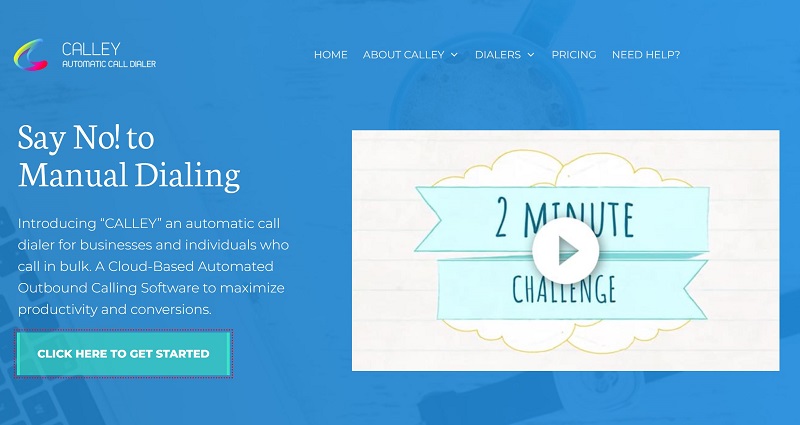 An Autodialer app for Android called Calley will automatically dial the phone numbers of several persons you've listed on its website, without the need for you to dial each one manually.
Recruiting via phone for sales, events, or new business has long been an essential element of the sales and marketing process. There is a lot of work involved with bulk calling, including manually dialing numbers and updating xls files.
Calley-Automatic Cellphone Dialing System Using https://www.getcalley.com to register an account and submit a list of individuals to be called to the online panel, Dailer addresses this issue for teams.
Use the calley.com website to upload your contact lists, then sync them with the Galley app on your phone.
To begin calling, all you have to do is press the "Start Calling" button on the app's main screen. In addition, you may reschedule calls to be made at the end of the list after each call.
2. Auto Dialer
The Auto Dialer app is an Android application that enables users to choose a number, input a call length, enter a time duration for the next call, select a time to repeat, and do other functions as well.
Features:
Pick a number
Type the call duration
Enter the duration of time till the next call
Set the number to repeat
Start the call
Start
Download and Install on Play Store
3. Drupe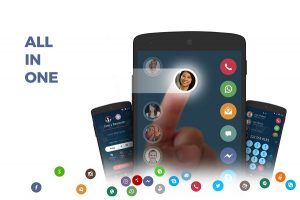 Drupe is an excellent choice for those searching for something a little different. It stands out from its competitors because of its stunning user interface.
You may access it from any other app by swiping the dots that Drupe overlays on the screen. It also has a Caller ID function and allows you to customize how the app responds when a call is terminated from it.
Drupe offers all of the aforementioned features for free. Additionally, the pro edition features a driving mode that starts automatically as you move. This feature makes it simple to use the software so that any damage is minimized. The pro version is the only one that offers call blocking.
Download and Install on Play Store
4. GSM Dialer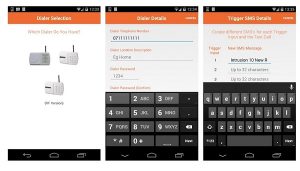 An app called GSM Dialer enables users to automatically phone numerous numbers for free. It's great for getting the message about a company, and it can make 500 calls a day.
For those who have a spreadsheet/ file full of leads and are seeking a GSM dialer/ CSV android dialler to dial each and every number rapidly in order to enhance productivity, we have an app for you.
You can now just use an app on your smartphone to call many numbers at the same time, and it's completely free. You don't require any additional computer or phone equipment (such as a VolP or SIP phone) to use this service, and you don't have to keep dialing the contact numbers one-by-one.
With a dark theme so that you may use this app for as long as you want without straining your eyes, this app provides efficient results. You can get it from the Play store.
Download and Install on Play Store
5. True Phone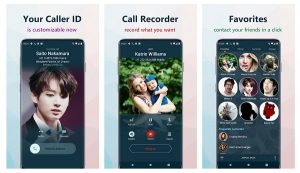 True Phone is an Android dialer with a wide range of options. Features for managing contacts include the ability to customize any contact information (birthdays, occupations, etc.) in addition to adding a picture to the call screen.
The dialer interface in True Phone may be styled in a variety of ways. All of your most recent calls, favorites, and contacts are accessible with a simple swipe on the home screen. Seven built-in themes are available, as well as the option to design your own theme.
The free version of True Phone has all of the functionality of the paid version. However, there are adverts. Subscribing to the premium version will allow you to get rid of these issues.
Download and Install on Play Store
Enhance the Quality of Your Dialer Experience,
You may not have considered switching your phone's default dialer app. What these apps ought to offer in terms of functionality and aesthetics makes an effort worthwhile. Each application on this list has its own distinct features, and most of them are free to use. It doesn't matter what else they do for you, but call management will be made simpler.