Android's auto dialer app serves as a calling assistant, helping you keep track of incoming and outgoing calls, schedule them, organise group conversations, and do other duties linked to phone calls. Any outgoing calls may be planned and managed with the aid of an autodialer app for Android.
Allows you to plan and make outgoing calls at a predetermined time using the Android Auto Dialer App. Android users may choose from a variety of auto-dialer applications. Using the Play Store, you can get it. It's possible to find free and premium auto-dialer applications.
The ultimate Android autodialer should include a set of features and attributes that are most beneficial to the user. Based on factors including productivity, functionality, usability, convenience of use, and cost, we've created a star rating for each auto-dialer app. So let's find the finest Android autodialer and use it on your tablet or smartphone.
Best Free Android Auto Dialer Apps
1: Calley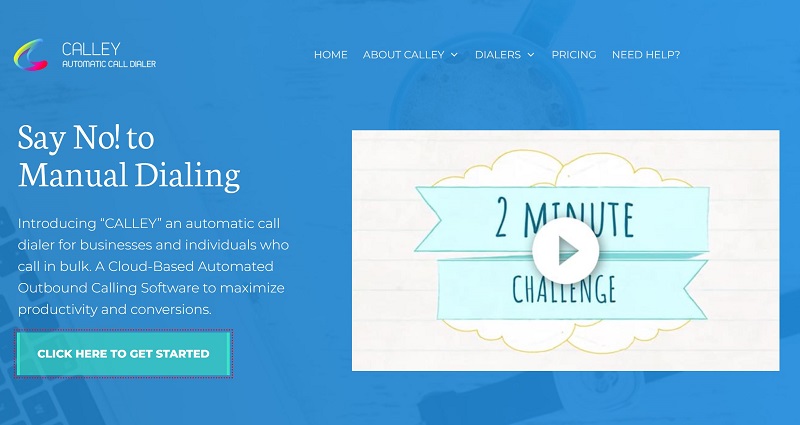 An Autodialer app for Android called Calley will automatically dial the phone numbers of several people you've listed on its website, without the need for you to dial each one manually.
Recruiting via phone for sales, events, or new business has long been an essential element of the sales and marketing process. There is a lot of work involved with bulk calling, including manually dialling numbers and updating xls files.
Calley-Automatic Cellphone Dialing System using https://www.getcalley.com to register an account and submit a list of individuals to be called to the online panel, Dailer addresses this issue for teams.
Use the calley.com website to upload your contact lists, then sync them with the Galley app on your phone.
To begin calling, all you have to do is press the "Start Calling" button on the app's main screen. In addition, you may reschedule calls to be made at the end of the list after each call.
2: Auto Dialer
The Auto Dialer app is an Android application that enables users to choose a number, input a call length, enter a time duration for the next call, select a time to repeat, and do other functions as well.
Features
Pick a number
Type the call duration
Enter the duration of time till the next call
Set the number to repeat
Start the call


3: Drupe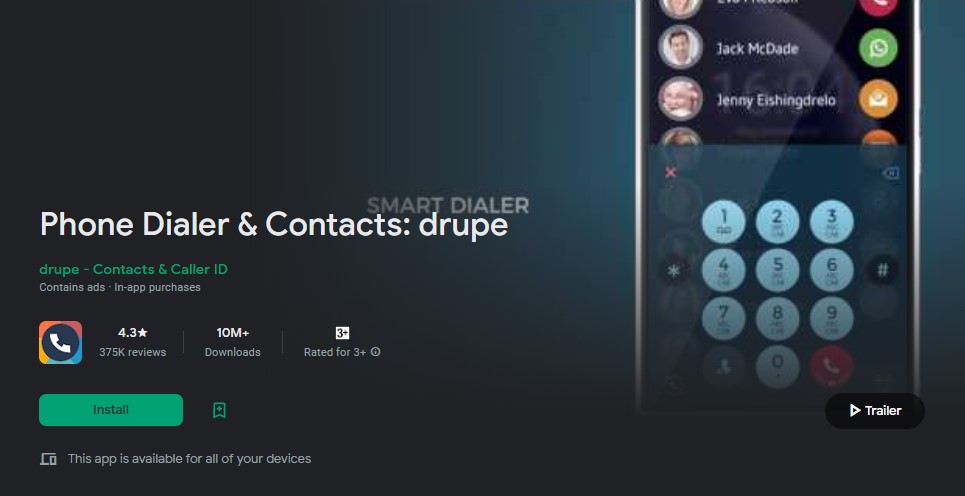 Drupe is an excellent choice for those searching for something a little different. It stands out from its competitors because of its stunning user interface.
You may access it from any app by swiping the dots that Drupe overlays on the screen. It also has a Caller ID function and allows you to customise how the app responds when a call is terminated from it.
Drupe offers all of the aforementioned features for free. Additionally, the pro edition features a driving mode that starts automatically as you move. This feature makes it simple to use the software so that any damage is minimised. The pro version is the only one that offers call blocking.
Features
Configure the screen according to your preference.
No more traditional phone book apps.
Your contacts and apps are together in one place.
Spam indicators and block spammers.


4: GSM Dialer
Image Credit: GSM DialerAn app called GSM Dialer enables users to automatically phone numerous numbers for free. It's great for getting the message about a company, and it can make 500 calls a day.
For those who have a spreadsheet/file full of leads and are seeking a GSM dialer/CSV android dialer to dial each and every number rapidly in order to enhance productivity, we have an app for you.
You can now just use an app on your smartphone to call many numbers at the same time, and it's completely free. You don't require any additional computer or phone equipment (such as a VolP or SIP phone) to use this service, and you don't have to keep dialling the contact numbers one-by-one.
With a dark theme so that you may use this app for as long as you want without straining your eyes, this app provides efficient results. You can get it from the Play store.
Features
Program a call to up to 9 different numbers.
Activate one of the Dialer's outputs.
Turn on/off your dialer remotely.
Stunning user interface.
Easy to understand design & more.


5: True Phone
True Phone is an Android dialer with a wide range of options. Features for managing contacts include the ability to customise any contact information (birthdays, occupations, etc.), in addition to adding a picture to the call screen.
The dialer interface in True Phone may be styled in a variety of ways. All of your most recent calls, favourites, and contacts are accessible with a simple swipe on the home screen. Seven built-in themes are available, as well as the option to design your own theme.
The free version of True Phone has all of the functionality of the paid version. However, there are ads. Subscribing to the premium version will allow you to get rid of these issues.
Features
Enjoy big-size photos when calling.
Get additional information like notes, job and birthday
Easy to customise design and appearance
A lot of answer styles to choose from.


6: Eyecon Dialer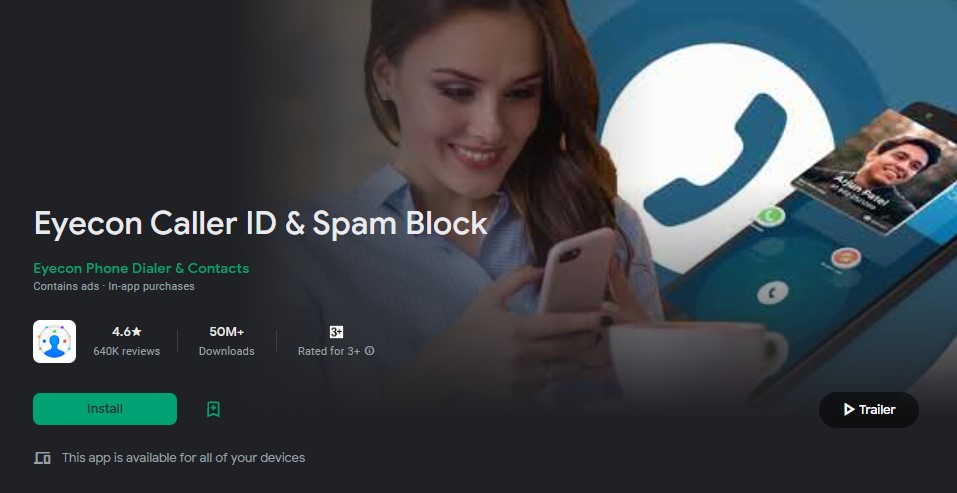 Eyecon Dialer, one of the most feature-rich options, is another all-in-one tool for managing your phone. You can manage your contact list, see your call history, and turn on the Caller ID all from inside the app. Eyecon Dialer is an app that emphasises visuals more than the others we've discussed on this page. To avoid having to read too much, everything may be simply managed via the use of symbols and graphics, which is very helpful for senior people.
Features
Compatibility with the vast majority of the major social media networks.
The layout is mostly visual and simple.
Anti-spam caller ID functionality.
The world's largest address book that you can customise.
7: ZenUI Dialer & Contacts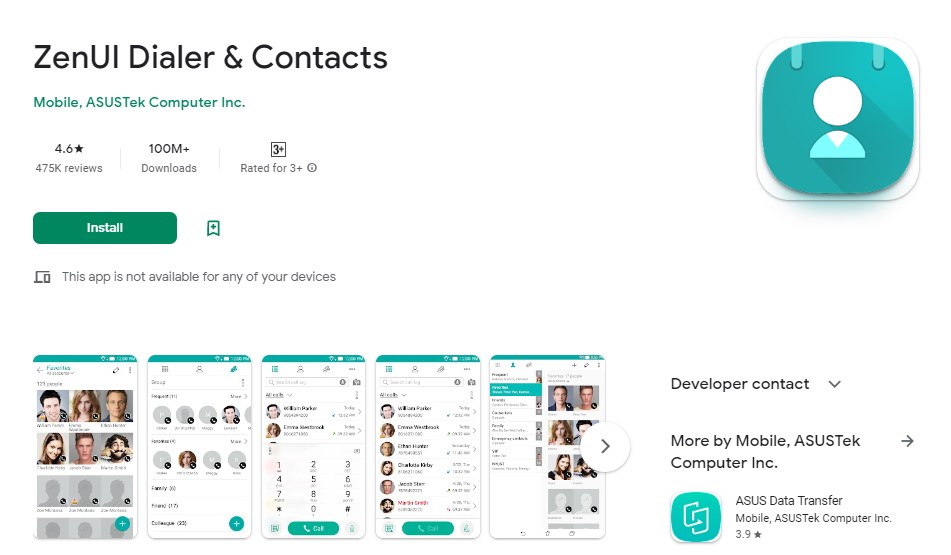 ZenUI Dialer, as you may have guessed, is developed by ASUS and distributed as the factory setting on all ASUS devices. It's an alternate Android dialer software that's easy to use and effective. The dialer places more emphasis on the orderliness of your call records and contacts. Furthermore, the UI is consistent with the skins of almost any brand and style. It's absolutely free to download from the Google Play Store and use.
Features
Built-in call-rejection function.
You may secure your phonebook and call history with a password.
Tools for managing contacts, including contact merging and duplicate-results detection.
Access to a variety of premade styles and configuration options.


8: Clever Dialer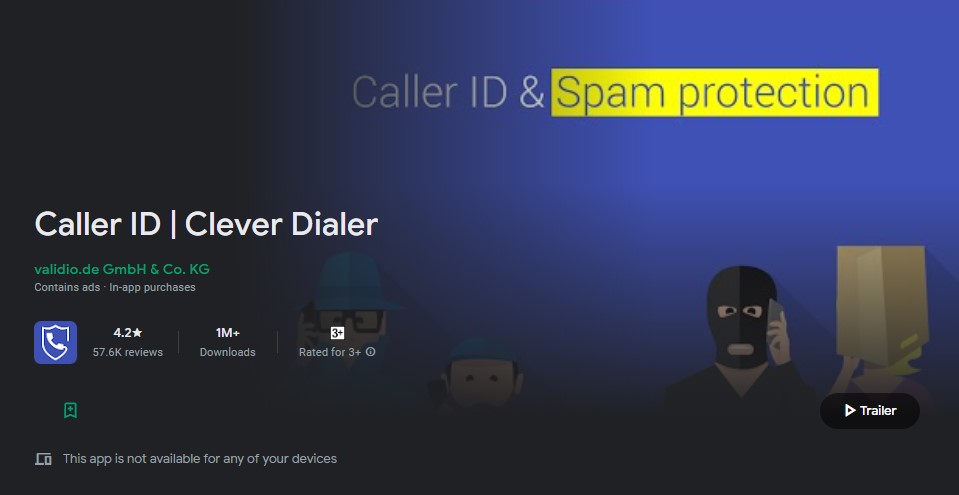 The best fast dial application, Clever Dialer, is a well-thought-out and functional phone dialer that lets its users manage, combine, and locate duplicate contacts. It's rare to find an app with built-in data protection, but this one does. This is also one of the finest free applications for Android phones since it has a sleek user interface and can bring together all your essential calling functions and additional, more complex tools in one place. This top Android dialer app can do a lot of things, like extracting information, syncing across devices, and automatically enriching your contact list.
Features
This auto-dialling app blocks Caller ID and SMS spam
Access your contacts at the press of a button with this simple dialer.
Smart card contact integration
Compatibility with Android Wear
9: Metro Phone Dialer

The Metro Phone Dialer takes design cues from Microsoft's Metro-style products. The application is quite useful since it makes it simple to access your contacts using the phone's dialer. The interface as a whole is broken down into sub-sections that provide you access to specialised views of data like logs and contacts. The modular interface is incredibly user-friendly.
Features
A refined implementation of the Metro UI that works well with black themes.
Management of contacts and activities, both basic and sophisticated.
Themes are selected using a colour palette of only 12.
Absolutely free.


10: Truecaller

Truecaller is both a dialer and a caller ID application, as you may already know. To be honest, it does a decent job as an app, particularly in terms of keeping track of the finer details. Knowing who called you may be quickly and readily determined via the Calling Screen or the Call Log. The call screen, where you can get all the information and options you need, is also getting an update. Furthermore, its execution is quite simple. This Android dialer application has more features than any other comparable app.
Features
Option to avoid undesirable calls, including those from telemarketers.
See who is calling you and when in the Call Log.
Individual and sequential call blocking.
Availability of both theme support and dual SIM functionality.


Best Paid Android Auto Dialer Apps
Although the best free apps mentioned above can help you manage your calls and data with ease, you can also have a look at some of the best paid Android auto dialer apps 2022 for more features.
1: Simple Contacts Pro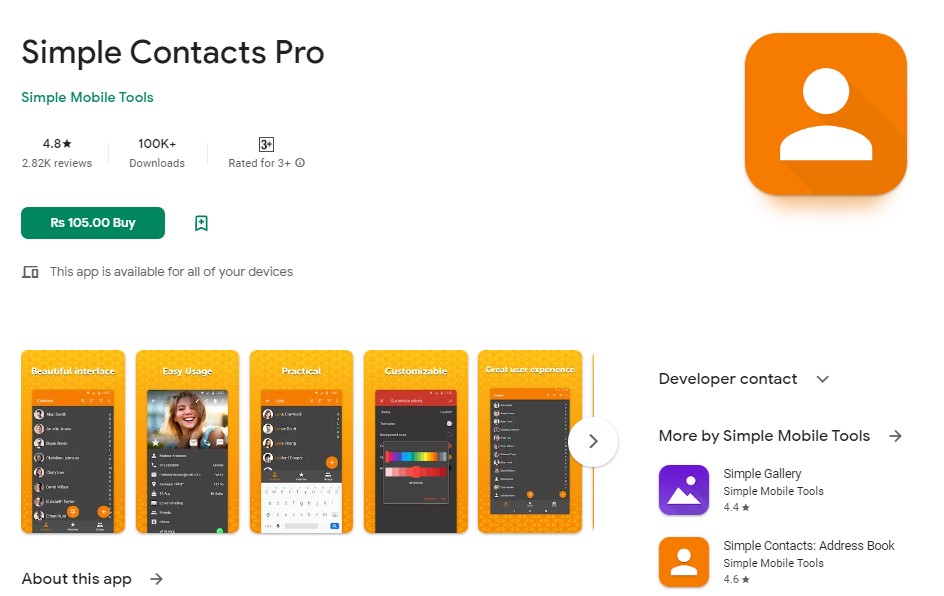 With one of these voice dialling applications, you can do anything from making a regular phone call to making a call with a unique set of features, complete with your choice of colours and themes. The top Android dialer has simple controls and installation. Similar to other dialer applications, it needs access to the user's contact list in order to work properly. The application allows for the integration of various mobile phone capabilities with the dialer app features, improving the overall usefulness of the device.
This dialer has no advertisements, and it's really easy to use. Everyone can use this app all over the world thanks to its many languages and customisation choices.
Features
Fantastic user interface
Unmatched and easy-to-understand design
Does not contain any advertisements.
A lot of customisation options


2: Contacts+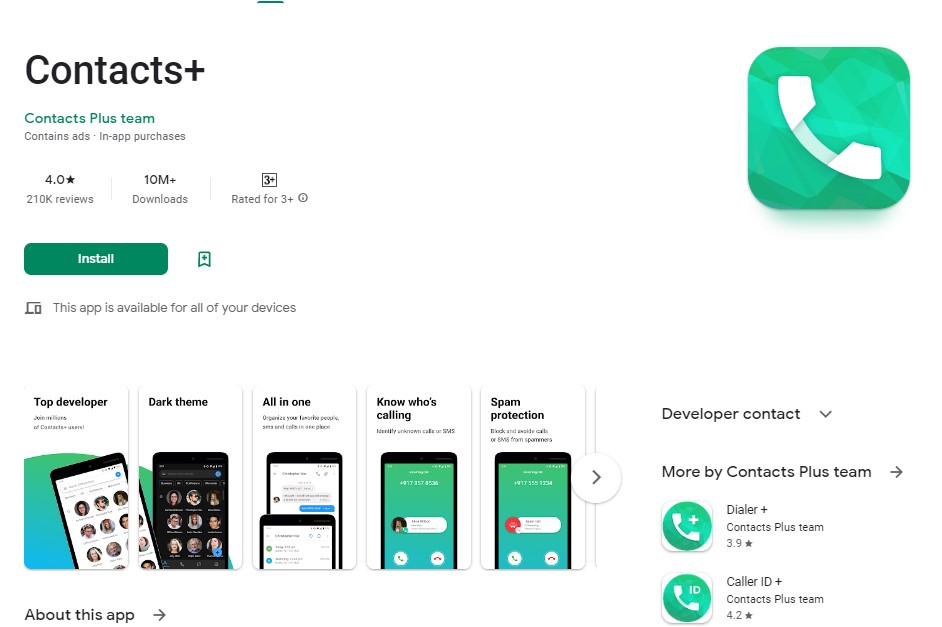 If your current dialer was developed by an original equipment manufacturer (OEM), Contacts+ may be a fantastic option. This app has several neat features, such as the ability to manage contacts, merge contacts, and detect duplicates. In addition, you may adjust the settings to display your call history and contact information any way you see fit. It's also a place to meet new people and keep in touch with those you already know.
Features
Features encryption and other safeguards to keep your saved contacts safe.
Integrated capabilities for Caller ID and Blocking.
The app's functionality is thoroughly integrated with other popular messaging platforms.
The ability to personalise and work with Android Wear.


Enhance the Quality of Your Dialer Experience
You may not have considered switching your phone's default dialer app. What these apps ought to offer in terms of functionality and aesthetics makes an effort worthwhile. Each application on this list has its own distinct features, and most of them are free to use. It doesn't matter what else they do for you, but call management will be made simpler.