Smartphones are costly to purchase outright. However, you can save a lot of money by opting for a refurbished model instead. This article will explain what refurbished phones are and what is the best place to buy refurbished phones in the UK.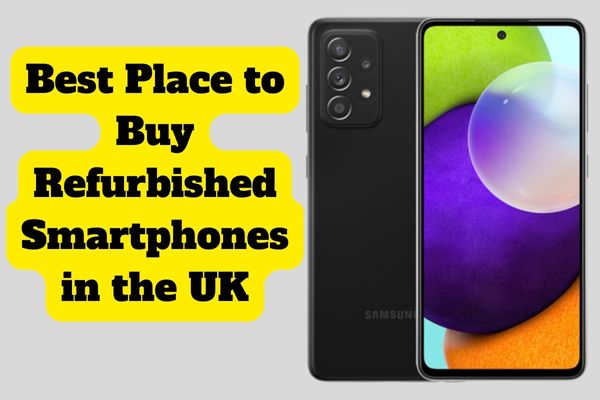 Where to Buy the Best Refurbished Phone in the UK?
We always recommend visiting a trustworthy store when purchasing a used iPhone. The good news is that we've done the research for you and found some of the best places to buy refurbished phones in the UK 2022 – 2023.
While it may come as a surprise to some, you can really purchase a refurbished iPhone from Apple. A certified Apple technician will carefully clean and check your device before sending it back to you in "like new" condition using only certified Apple components.
Every refurbished Apple iOS device includes a brand-new battery and protective casing. They also come with the original set of software, cords, and peripherals. All the refurbished iPhones comprise Apple's standard one-year limited warranty.

Amazon also has a section of their website titled "Amazon Renewed," whereby a large selection of high-quality, previously-owned items are available at reduced prices.
Before you purchase, it's important to read the fine print and find out exactly what condition it's in. Every phone they sell has been thoroughly examined, tested, and restored to like-new condition, and it's covered by Amazon's renewed one-year warranty.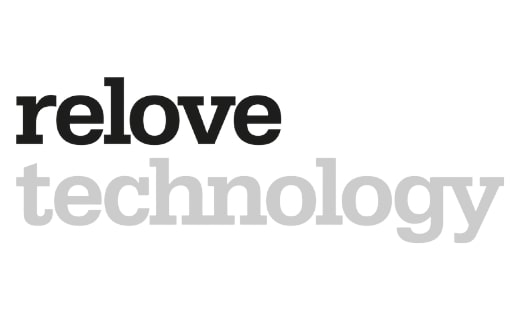 An excellent B Corp social company, Relove Technology offers refurbished cell phones and other electronics for sale. All of their items are truthfully described and tested, and they reinvest their earnings back into the neighbourhood. They donate money to upCYCLE London and Action4Youth.

Fonehouse is a popular UK-based mobile phone shop both online and in-store, recognised for its extensive selection of refurbished devices from top brands including Apple, Samsung, LG, Alcatel, Nokia, and Doro. Both Vodafone and EE offer low-cost plans in addition to their inexpensive phones.
In business since 2009, Giffgaff is a no-contract mobile network that both recycles and resells used phones. They have goody bag plans that run from £6 to £25, and if you purchase a refurbished phone from them, you will get it the next day in recycled packaging.

Envirofone is a dedicated recycling and resale platform with a focus on providing excellent value to clients while also making a positive impact on the planet.
The company has been purchasing from European clients for ten years, and via envirofone store. They are delivering even more value by selling high-end, "quality assured" items. All refurbished phones comprise a 1-year warranty with the purchase of any of their refurbished phones.

If you're looking for a reliable place to purchase or sell a refurbished phone, go no further than Music Magpie. They provide a 12-month warranty on all of their items, as well as a money-back guarantee if you aren't satisfied, and they ship for free.

The company Reboxed sells used mobile devices and accessories like earbuds and cases. They think that there has to be a shift in the way that people acquire technology for the benefit of the environment and consumers' wallets.
They purchase refurbished cell phones through authorised dealers and end-users. You may choose out every detail of your iPhone, from the colour to the quantity of storage space, from their extensive selection.
What is a Refurbished Phone?
Refurbished cell phones are used devices that have been returned and repaired so that they may be sold again. It's important to note that not all "refurbished" phones have been working properly. Refurbished phones are defined by certain carriers and merchants as devices returned by consumers who exercised their right to cancel their service during the first 30 days of their contract.
All refurbished phones are examined and verified for functionality before being placed back on the market. Sometimes, while selling a refurbished phone, the vendor will upgrade the phone's operating system to the most recent available version.
Tips Before Buying Refurbished Phones in the UK
Find out what the phone's condition is and what it signifies for the specific shop you want to buy it from. One website may define "refurbished good" as equivalent to "like new," while another may imply that you are receiving a device with minor aesthetic faults.
Some insurance plans only cover brand-new phones. So make sure you check the website's coverage details before purchasing a refurbished one.
Be sure to keep checking in and do some research, since both the pricing and the amounts of stock might change at any time.
How Much Affordable are Refurbished Phones?
Purchasing a refurbished phone, especially for a model that is a year or two old, may save you hundreds of pounds compared to buying a brand-new one. If you want the newest smartphone, you can probably find a refurbished model. But if you want to save the most money, go with a model from the previous year or the year before that.
Is It Good to Buy Refurbished Phones?
Phones that have been refurbished are sometimes indistinguishable from brand-new ones, thanks to the rigorous testing and maintenance they undergo. However, a refurbished device may not come with standard accessories, such as a charger and earphones. They may not even arrive in their original packaging also. On the good side, it should come with a guarantee of one year; however, before you purchase one, you should be sure to verify this information.