The Chinese giant Xiaomi never stopped producing bestsellers in almost dozens without forgetting to surprise both potential buyers and loyal fans. Xiaomi has revived its tremendously popular line of flagship devices to transfer to its side some of Samsung's and its Note-series fan. The Xiaomi Mi Note 10 with mind-bending 108MP camera is not only one of its appealing part but a selling point as well.
Perhaps you know about Mi Note 10 a lot already but we have come up with quite a Xiaomi Mi Note 10 Issues and Solutions which are infrequently and can be attributed to a bad optimization of MIUI. So, if Mi Note 10 is in your hand and you're facing some problems, this article might help you find a problem alongside suggestions and solutions. So, let's have a look!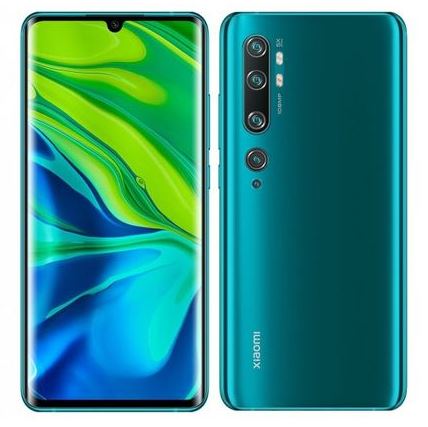 1: Battery Issue – Drains Fast
An enormous battery capacity – 5260mAh is one of Xiaomi Mi Note 10's main selling points which seems to provide up to 20 hours of Screen-on Time. Obviously, any user with that much amount of battery wouldn't want to see the battery drain fast and unfortunately, that's what users have reported after getting updates.
Solution
The actual reason behind the fast-draining isn't yet confirmed but you can give a try to some things to mitigate it.
Make sure you disable Mobile Date Always-on by visiting "Developer"
Do not install any app that works or run in the background
Don't let Wi-Fi and Bluetooth turned on the whole night
It's better to use Greenify or any 3rd-party app to limit background processes
2: Camera Problem
Xiaomi Mi Note 10 is ready to take you out of the world with its whopping 108MP rear camera. The entire camera configuration has 5 different sensors for sensational pictures. After you remove this hardware out of the table, you are left with sub-par software on Xiaomi phones. And this appears to be a problem for Mi Note 10 too. There are reports of short white lines, focusing problems and blurred background in the viewfinder.
Solution
Some of these are now easy to fix with a firmware update. You can try resetting the cache from Cam, or try Google Camera ports even though it's a little early.
3: The Issue with an Always-on Display
The smartphone arrived with MIUI 11 in November 2019. MIUI 11 has plenty of options, including Always-on display that is really useful thanks to the massive implementation of AMOLED displays. As Xiaomi Note 10 has an AMOLED screen, it's definitely helpful to have an Always-on display, particularly there isn't an LED for notification. Several users, however, have problems with Always-on Display. Notifications, for users, weren't showing on AoD whereas others weren't able even to use this feature.
Solution
Take these steps to resolve the Always-on Display Problem
Reboot your smartphone and check a schedule under "Display" items.
Try now to set it to "Always"
Under "Display" toggle off the "Turn Off When Battery Save is On" option
Another solution is to reset your smartphone to Factory Settings
4: Proximity Sensor Issue – Doesn't Work Seamlessly
Does Mi Note 10 shine when it comes to Proximity Sensor? The Proximity Sensor in Mi Note 10, unfortunately, doesn't work properly during a call and that's the reason this problem is holding its position in this list. According to numerous reports submitted by users, Mi Note 10 Proximity Sensor issues on VoIP calls through WhatsApp and other calling applications.
Solution
To get rid of the Proximity Sensor problem, you can give a try to the following steps:
Open Hardware Test Menu and open Proximity Sensor by dialing either *#*#64663#*#* or *#*#6484#*#*
Put your hand on Proximity Sensor and then remove it after a second
Tap now calibrate and you are done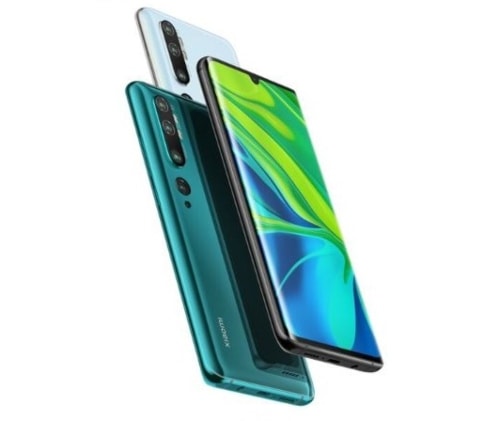 5: Touch Issue
Another aspect that distinguishes the opinions of enthusiasts of the smartphone is curved or flat displays. The Xiaomi Note 10 is fitted with a curved panel which can be quite a challenge to inexperienced users even if it is aesthetically pleasing. Yet Xiaomi does not do enough to customize the curved screens for MIUI.
Solution
It's not better to claim that there are problems with the screen like ghost touch at this point, but there are problems with the curve edges. To get rid of such a problem, it's better to adapt and wait for a while for updates to sort this out.
6: Turbo Charge Issue – Doesn't Work
The battery of Mi Note 10 isn't only chunky but it also has the new 30W Turbo Charging, which should charge the battery of 5260mAh in 65 minutes. Obviously, the 30W adapter comes with a great device. Nonetheless, some users report something horrible during the charging process, since the device moves randomly from turbo to fast (slower) charging. This is due to overheating and the phone is set up to slow down a little.
Solution
It's a bold move to leave your smartphone for an hour or two or you can turn on Airplane mode to get rid of this. It doesn't only charge your phone faster but keeps it cool.
That's it for all! All listed above simple solutions can help you deal with the common problems in the Mi Note 10 smartphone. Is there any other problem you are facing but not mentioned here? Do let us know down in the comments as we will come up with the solution as fast as possible.