YouTube is a popular video-sharing platform enjoyed by millions of users around the world. It allows you to watch a wide variety of videos, ranging from music and entertainment to educational content.
However, from time to time, you may encounter issues with YouTube not working on your phone. There could be several reasons for this, but don't worry, we've got you covered.
In this article, we will explore common problems that might cause YouTube keep crashing or malfunctioning on your mobile device and provide detailed solutions to get it back up and running smoothly.
Why is YouTube Not Working on My Phone?
If you're experiencing issues with YouTube not working on your phone, there could be several reasons for this, including the possibility of YouTube itself being down or having technical difficulties. Below are some common reasons why YouTube might not be working on your phone.
One of the primary reasons for YouTube videos not working on your phone could be that YouTube's servers are experiencing technical difficulties or are temporarily down.
You can check if this is the case by searching for "Is YouTube Down" on a search engine or visiting websites like DownDetector, which provides real-time information on the status of popular online services.
Internet Connection Issues
An unstable or slow internet connection can prevent YouTube videos from loading or playing correctly. Make sure you have a stable Wi-Fi or mobile data connection.
You can verify this by trying to load other websites or streaming services to see if they work without issues.
The YouTube app on your phone may have issues that affect video playback. These issues can include app crashes, glitches, or outdated app versions.
Ensure you have the latest version of the YouTube app installed, and if problems persist, try force-closing the app or clearing its cache.
Older or less powerful mobile devices may struggle to play high-resolution videos smoothly. It's a good idea to check if your phone's hardware and software meet YouTube's requirements for optimal playback.
Certain videos may be restricted in certain regions or due to age restrictions. If the video you're trying to watch falls into these categories, it may not be accessible on your phone.
How to Fix YouTube Not Working on My Phone?
1:  Restart Your Android Phone
Sometimes, this issue may arise due to a temporary software glitch or having too many open apps on your phone, causing resource problems. A quick restart often resolves such problems. Once your phone is back on, check if the YouTube issue still persists.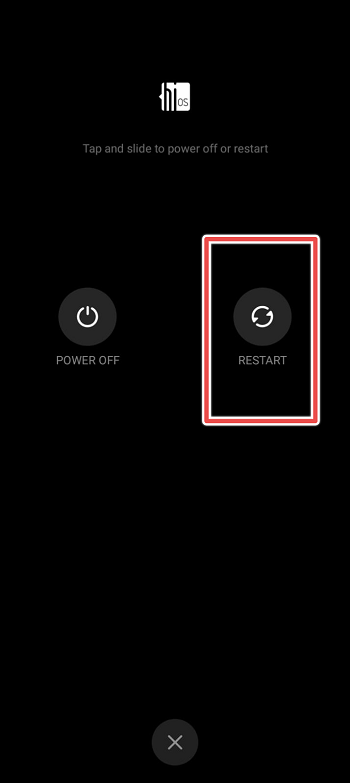 2:  Clear Cache and Data of the YouTube App
To address the problem, you can also clear the cache and data of the YouTube app. The app stores frequently used data to enhance performance, but if these cache files become corrupted, it can lead to YouTube not working properly. Clearing the app's cache and storage can help resolve this issue.
Go to Settings.
Tap on All Apps (App Management).
Find YouTube and Tap on It.
Now Tap on Storage and Cache.
Finally, Tap on Clear Storage and Clear Cache.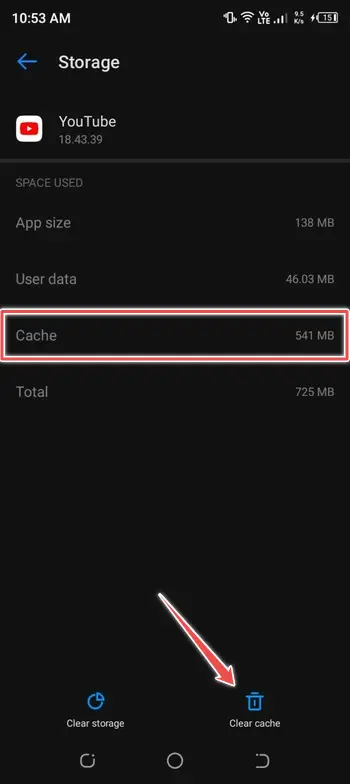 3:  Uninstall and Reinstall the YouTube App
If a simple device restart doesn't resolve the issue of YouTube not working on your Android, you might want to consider uninstalling and then reinstalling the app.
Keep in mind that on most phones, the YouTube app comes pre-installed, which can make it challenging to fully uninstall. In such cases, uninstalling the app will typically revert it to its factory version, so you'll need to ensure you update it to the latest version after the reinstallation.


4:  Check the Network Connection
The most common cause of YouTube app failures is related to your internet connection. If you're using Wi-Fi, it could be an issue with your router or your phone's ability to connect to it. To troubleshoot, make sure that Wi-Fi is enabled on your phone and confirm that the router is functioning properly.
If you suspect that the internet connection isn't the problem, you can further verify its status by opening Google Chrome and attempting to load a webpage.
This will help you determine if your internet connection is working as it should. To ensure that your internet connection is functioning properly, follow these steps.
Go to Settings on Your Phone.
Tap on Wi-Fi.
Now Check if Your Connection is Smooth.
If Not, Long Press on Your Connection and Tap on Forget.
Now, Re-enter the Password.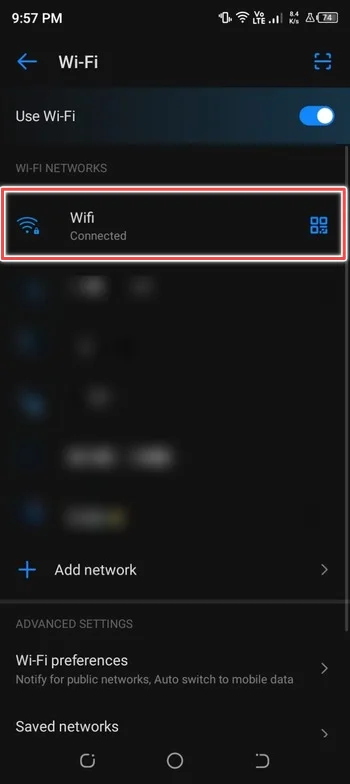 5:  Force Close and Re-open the app
A straightforward solution to address local issues or bugs with the YouTube app is to close it and then reopen it. If you're on a computer, you can achieve the same by closing either the tab containing YouTube or your web browser and then attempting to access YouTube again.
In Phone, Go to Settings.
Tap on All Apps (App Management).
Find YouTube and Tap on It.
Now, Tap on "Force Stop".
Tap on OK to Confirm.
6:  Check Date and Time
If your phone has an incorrect date and time, it can lead to issues with YouTube and other apps. Therefore, it's essential to ensure that your phone's date and time settings are accurate. To do this:
Go to Settings.
Scroll Down and Tap on System.
Find the Date & Time and Tap on It.
Enable Toggle Next to "Automatic Time Zone".
7:  Check for System Updates
In addition to ensuring that the YouTube application is up to date, it's crucial to keep your phone's operating system updated as well. Check for any available system updates and make sure to update your device to the latest version. This will help ensure optimal performance and compatibility with YouTube and other apps.
Go to Settings.
Scroll Down and Tap on About Phone.
Next, Tap on Check for Updates.
Install Updates (if Available).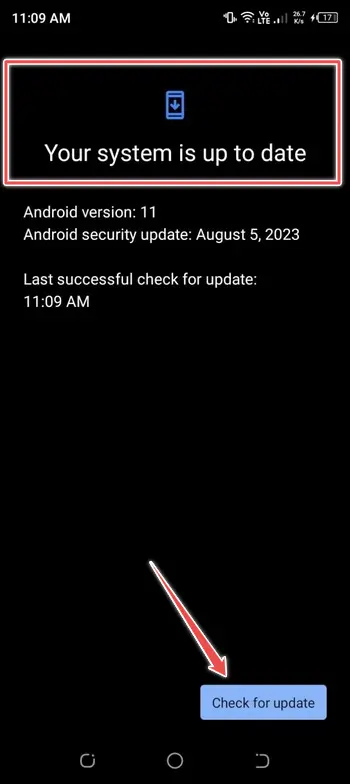 Conclusion
YouTube not working on your phone can be frustrating, but it's often solvable through a series of troubleshooting steps. Whether it's server issue, network problem, app glitch, or device compatibility, the solutions provided here can help you get YouTube back up and running smoothly.
By following these steps and ensuring your phone and app are up to date, you can enjoy uninterrupted access to your favourite videos on YouTube.