The most-awaited WhatsApp Dark Mode is finally (not officially) available for everyone to download with immediate effects. The new "Dark Battery Saving" mode has been an unofficial UI leak, but one of the most popular features has not yet been officially launched.
Almost all major applications like Google Chrome, Gmail and Facebook Messenger have a dark mode – therefore, we cannot wait until WhatsApp switches from green to dark greyish by default.
Well, if it's quite difficult for you to wait until the dark mode is officially introduced, then there is a solution to change the messenger app colour quickly. All you need to do is to run Android Q beta on your smartphone if you are an Android user. users, on the other hand, need to switch their phones on iOS 11.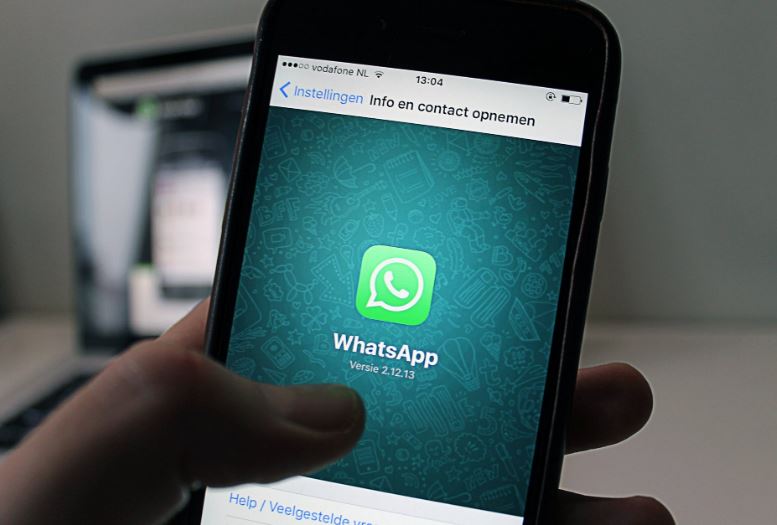 How to Download Dark Mode for WhatsApp?
As of now, Dark Mode for WhatsApp is not available officially – but for beta testing. It's to be noted that some features and colours might change after its official announcement, according to results shown by different tests.
To download WhatsApp dark mode, you are required to sign up for a beta program via Google Play Store. You wouldn't need to uninstall or reinstall the WhatsApp application again on your smartphone as you will start receiving the current beta release when it's updated next time.
However, you can check which version is there on your smartphone by visiting "App Info." Be sure you have an updated version of the WhatsApp app and if not, you can get it downloaded by visiting WhatsApp page in Google Play Store – like all other apps.
Once you get the updated version of WhatsApp app in your smartphone, visit now your WhatsApp's "Settings" – follow by Chats and there you will get an option of "Theme." It will let you choose either light or dark mode and if your smartphone has an updated Android operating system which is Android 10, you will be able to get an option of "System default" to match an app to your system-wide settings.
The Android Pie 9.0 or earlier users, on the contrary, will be able to activate dark mode when their phones start using the "Battery Saver" mode.
How Does it Look Like?
As mentioned above, it's, for now, available for beta testing – but as the name suggests, it will be mostly dark grey alongside green accents and yellow status messages. It seemed like if we would see at last two separate dark modes before beta release was announced – one of which is designed for AMOLED screens.
The assets in earlier APK's indicated that there would be up to three different versions, of which one with a strong black background would be available. Such black pixels would be turned off on an AMOLED display to save maximum power.
What Else Do We Know?
It's not yet confirmed when will WhatsApp Dark Mode for Android be available worldwide but it may come at the same time as self-destructing messages in a major update that will be automatically deleted after a certain amount of time.
Based on leaked screenshots, it would appear that after a period between five minutes and an hour you can set messages that will be erased. The rival apps named Telegram, Face Messenger and Signal are already offering a similar feature so it is an overdue addition to the WhatsApp.
Some reports have unveiled another option which will enable users to hide updates from selected contacts completely. The current situation is that if you put any contact on mute, their updates will still appear and will be visible. However, after the new update, this will not be the same case and you will be able to hide them entirely.
WhatsApp Dark Mode for iOS
The method to get WhatsApp Dark Mode on Android Pie has already described above but when it comes to iOS, there are two methods to implement dark mode. Sources have said that one method may harm your smartphone – therefore will be discussing the simple method. The iOS 11 had already introduced
"Smart Invert" feature to reserve the display's colours. Very much like in Android, the Chats page don't shift and hence, you are required to use a dark image as wallpaper here too.