WiFi may be used to make and receive phone calls on your iPhone even if you don't have mobile service. In addition, all of the major carriers now enable free calling over WiFi. It means that using it might help you save money on your monthly phone bill. In this article, we'll show how to activate WiFi calling on your iPhone, as well as how to use it to make and receive phone calls.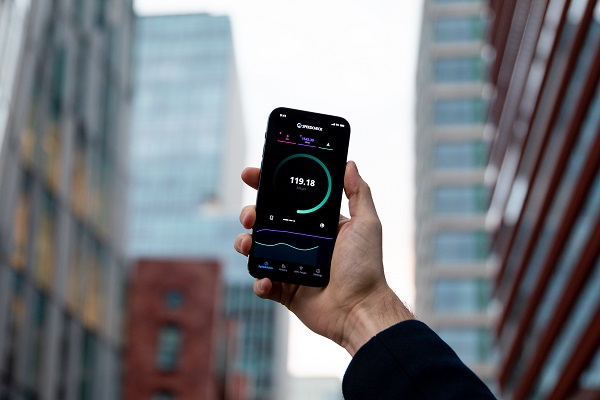 What is Wi-Fi Calling?
Let's have an answer to the most commonly asked question: What is WiFi Calling iPhone? It's indeed possible to make and receive calls through your WiFi using your current smartphone and number.
However, you must have WiFi. A powerful WiFi signal may be used to expand your carrier's coverage to rural regions, basements, and any other location where you can obtain WiFi. Usually, a wireless network with a minimum download and upload speed of 2Mbps is required to take advantage of WiFi calling.
How to Turn on WiFi Calling on the iPhone?
In order to know How to Turn on WiFi Calling iPhone, you'll need to
Open Phone Settings
Go to Phone
Tap of Wi-Fi Calling
Toggle the Slider Next to Wi-Fi Calling
Tap to Enable
When you Enable WiFi Calling iPhone, it'll turn green. However, it might be possible that you'll be asked for your address at this point. You'll see a notice saying,
To turn on Wi-Fi Calling, you must enter the UK address where you want emergency services to be sent if you call 911 from this device. It's very important that you update your address whenever you change your location because this is the location that will be given to emergency services when you dial 911. You can change your emergency 911 address below or by going to Settings at any time.
To guarantee that you get emergency assistance if you contact 911 using WiFi calling, it's requested to provide a physical address.
The emergency responders closest to the emergency 911 address you registered will get your call if you dial 911 while using WiFi calling and the cellular network is unable to identify your position. Your emergency 911 address should be updated before making WiFi calls at a new location.
How to Change the Emergency Address for WiFi Calling?
In order to change your current address, you'll need to,
Go to Settings
Tap on Phone
Tap on Wi-Fi Calls
Select Update Emergency Address
If you have an apartment number, you may enter it as well as your street address, city, state, and zip code. Finally, tap the Save button at the bottom-right of the page.
To activate WiFi Calling, make sure your iPhone is up-to-date and check whether your carrier supports the capability if you are unable to. Turn WiFi Calling on and off numerous times or connect to a different WiFi network before restarting your iPhone.
How to Use WiFi Calling on Your iPhone?
In order to use your WiFi Calling on iPhone Feature, you must first activate the feature. But if you're ever unable to connect to WiFi, your call will automatically revert to your mobile phone. If you are using WiFi calling, you'll be able to tell because in the top-left corner of your lock screen, next to the name of your carrier. You'll see the term "Wi-Fi" instead of "Mobile." This will let you know if you are using WiFi calling.
To be clear, you can't make a call via WiFi while connected to your iPhone's personal hotspot. Select Settings > Personal Hotspot and then disable this feature by tapping on "Allow Others to Join" on your personal hotspot slider bar.
Is WiFi Calling on iPhone Free?
Making Call over WiFi iPhone is free from all major cellular providers when calling or texting inside the United Kingdom. You will be charged, though, if you phone or receive calls from outside the United Kingdom. In general, WiFi calling does not use your cellular data, however, this might vary by carrier.
It's highly suggested that before making a WiFi call, go to Settings and move Airplane Mode to the off position. Your iPhone won't switch between WiFi and cellular networks while you're talking.
Should I enable Wi-Fi Calling on my iPhone?
When you enable Wi-Fi calling on your iPhone, every Wi-Fi network you join works as a little cell tower for your mobile device. With Wi-Fi calling, you can make crystal-clear phone calls to anybody in range of your LTE data plan or on a Wi-Fi network. In particular, this is fantastic news for those who live in areas with weak mobile service.