Unintentional drops, abuse, mistreatment, and poor build quality may damage a phone's power button. After years of use, your phone or tablet's power button may stop working. The Power button may stop working for various reasons. And yes, a smartphone with a broken power button is difficult to operate.
So when most the users come up with the question of how to turn off the phone without a power button. So here's the answer; Without pressing the power button, you may switch off your smartphone. Some of these ways are a little more difficult to follow, but they're not impossible.
How to Shut Down an Android Without Using the Power Button
Can you turn off the phone without the power button android? To get a solution to this question, read the solutions given below;
From the Settings menu, you may turn off your phone
Among other things, you may switch off your phone via settings. Depending on the manufacturer, Android phones might have varying configurations. But this is a standard setting on all phones.
Enter the Settings menu.
Find and click on Power Off.
This option may have a different name. Try switching off, shutting down, or turning off if it doesn't work.
Now you can see all your settings.
Scroll down and choose Power Off.
You may switch off the phone without pressing the power button but not restart it.
Scheduled Power Off For Phone
You may utilize the "Scheduled Power Off" option to switch it off.
Open the Settings menu.
In the search box, type Scheduled Power Off.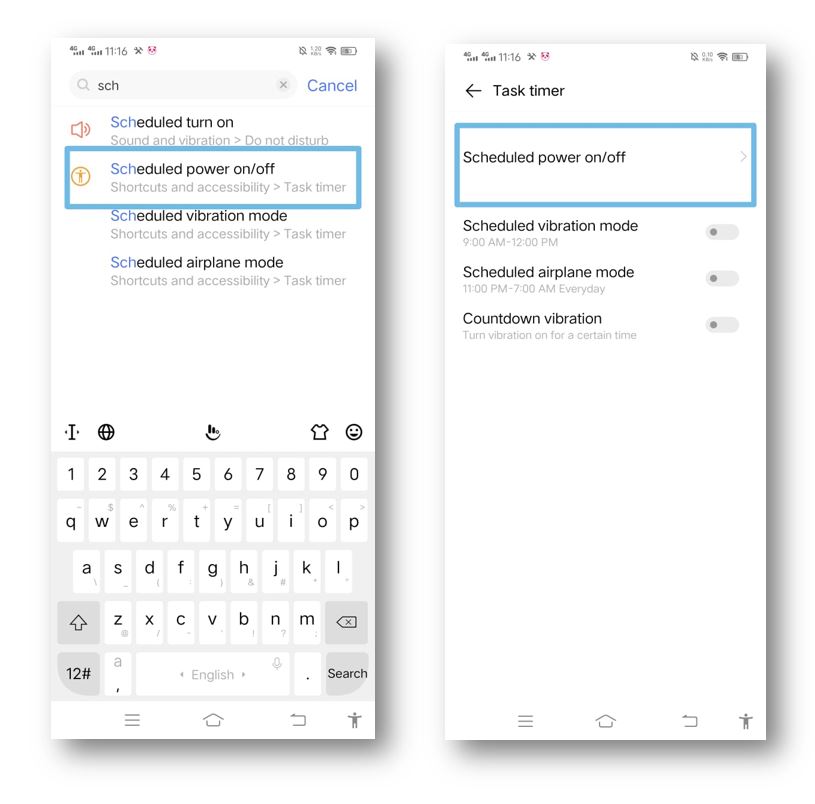 Schedule a phone-off time.
You may set a timer for your phone to switch off.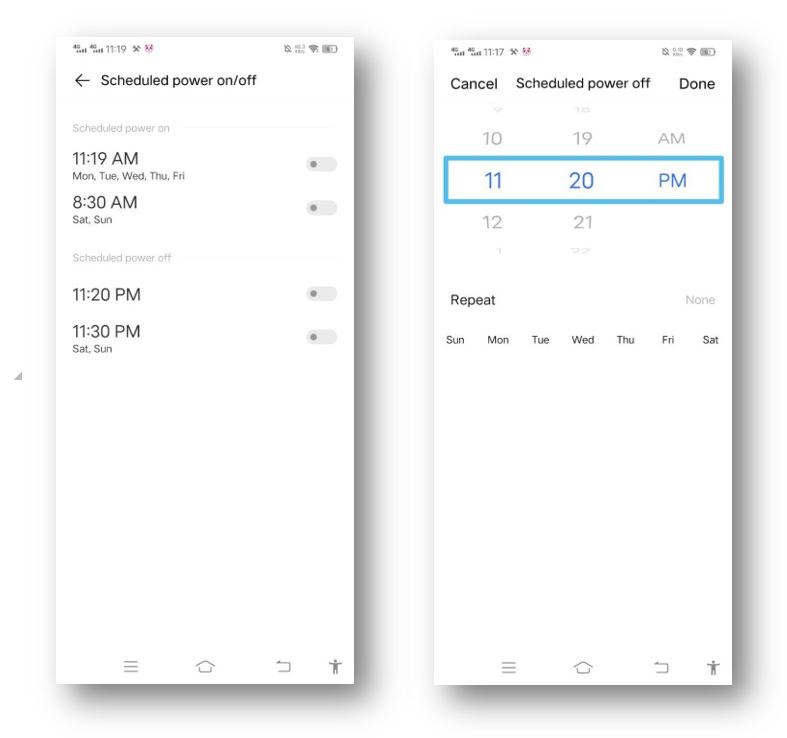 Phone Off from Assistant Menu
Almost every Android phone already has Accessibility. It's a little floating box that lets you do several things with one touch. Similar to the iPhone's Assistive Touch. Once enabled, you may effortlessly switch off your phone.
Enter Settings.
Type accessibility into the search box.
Go to Interaction and Dexterity on Samsung phones and activate the Assistant menu. On Xiaomi, Vivo, and Oppo phones, you may search for Accessibility and activate the Accessibility Menu shortcut.
 When the floating box is activated, press it to reveal the power button.
You may need to activate a navigation bar to access Accessibility on certain phones. So, if you're experiencing issues, check the navigation bar.
Using ADB, restart your Android phone
This approach is just for Android. To make this work, you must enable USB debugging and developer settings on your phone.
Open Settings
Go to About Phone
Now press on the Software version multiple times, and then you will get the notification that "you are now a developer."
The next step is to enable USB debugging in Android's developer settings.
Use a USB cord to connect your Android phone to a PC or laptop. Then you'll get a message about USB debugging.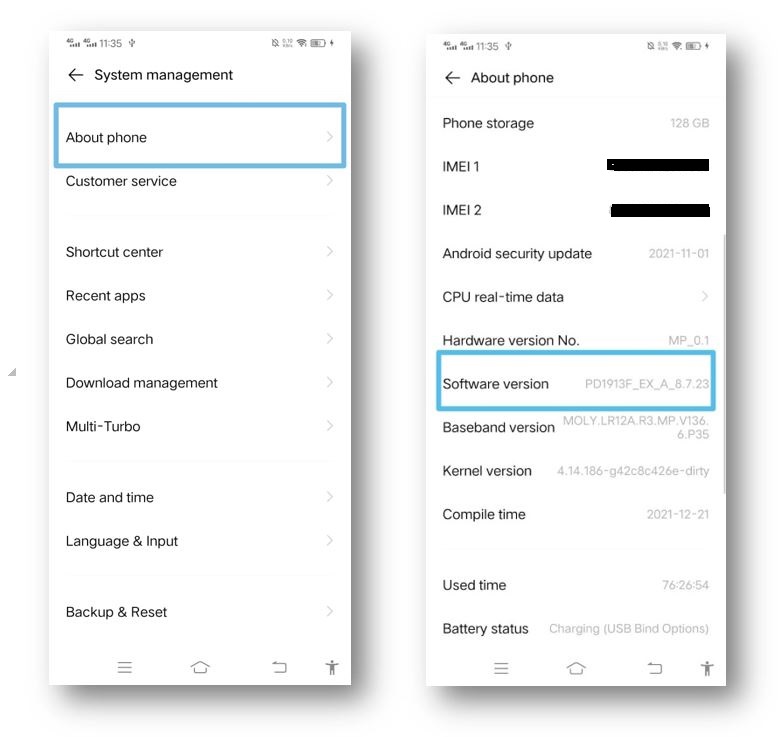 Download and install ADB on your PC.
Open the command prompt by entering cmd in your computer's location directory. (Windows)
[ngg src="galleries" ids="31″ display="basic_thumbnail" thumbnail_crop="0″]
Third-Party Apps to Turn Off Phone
Another option is to use a third-party app. Power Menu is an example of a user-friendly app.
Download and open Power Menu from Google Play.
Click on the option, "Take me to the Settings screen."
Give the app Accessibility permission.
Now return to the program and choose Open Power Menu ().
Now choose Power off.
How to Shut Down an iPhone Without Using the Power Button
Can you turn off iPhone without a power button?. The answer is yes, and here are several ways you can turn off your iPhone without using the power button.
Siri and Google Assistant may be used to turn off your iPhone
To switch off your phone, just say "Siri" into your phone's microphone. The only thing Siri can do is lock your screen, not shut it off. Even yet, if you're in the middle of anything else and don't want to take your hands off the task, this feature comes in useful.
Because of this, Google Assistant cannot lock or turn off your device. On the other hand, Google may provide similar functionality in the future.
Turn Off iPhone Through Settings
Open settings and then click on General.
Go to the page's bottom, where you'll see a button that says "Shut Down."
Tap it, then move the Power off slider to the right.
Turn Off Your iPhone Using Assistive Touch
To activate Assistive Touch, you may go to your settings.
Go to the Accessibility.
Click on touch and then press the Assistive Touch.
Assistive Touch may be enabled by swiping the toggle.
In the Assistive Touch circle, pick a device.
Click the Lock Screen option. You will not be able to shut off your iPhone by clicking this icon.
However, you may restart your phone by selecting Restart from the "More" menu.
Conclusion:
As a result of one of the ways described above, your phone has now been switched off without a power button. However, how do you switch it back on? Can you turn on your iPhone without a power button?
Because the buttons aren't working, the only option is to use your phone's charger. Do nothing more than let your battery go low. When the battery is depleted, connect the cord to your phone, and starting brand logo should appear.
In terms of convenience, it's important to keep in mind that these solutions aren't ideal for regular usage. Our recommendation is to get your power button repaired as soon as possible to minimize additional damage.