A smartphone's most basic purpose is to allow you to make phone calls. So, of course, when you dial a phone number and it doesn't go through on your iPhone, it's really frustrating. If it helps to know that you're not the only one, then so be it. You may be experiencing this issue, and we're here to assist. We've compiled a list of helpful hints below to assist you to solve iPhone call failures.
Why can't I make phone calls with my iPhone?
It's impossible to identify a single cause for the failure of the call. However, this is often due to a lack of signal strength or annoying software glitches. It's possible that your SIM card is misplaced or destroyed, causing the problem. Let's find out what's causing the issue and repair it.
Fixing the iPhone's call-failure problem
There are a number of things you may do to fix your phone's call-failure problem. Fortunately, most of them are short and uncomplicated, so you should be able to solve the problem in no time. Try each of the following options and discover which works best for you.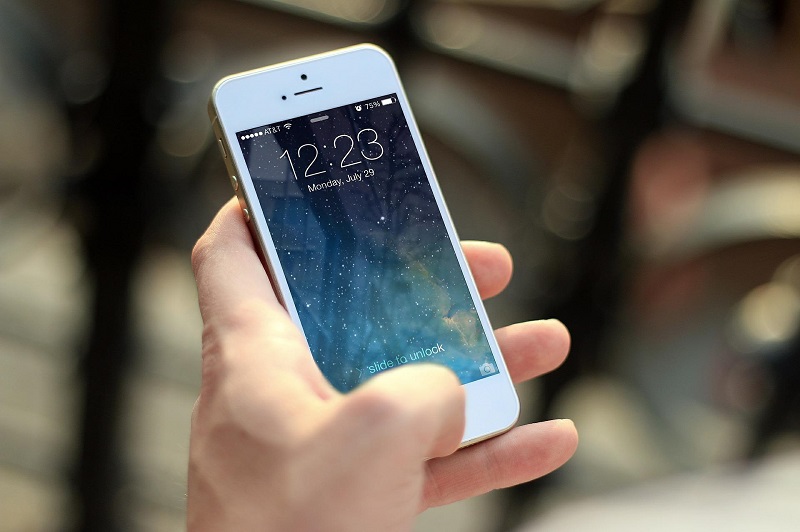 Turn off and reactivate Airplane Mode
To activate Airplane Mode, open the Settings app and touch on the Airplane Mode icon. Tap the same toggle again after 30 seconds to turn it off. Try making a phone call right now. It's a safe bet.
Reset iPhone's Network Settings
If you suspect that your iPhone's network is to blame for call failures, you may try Resetting Network Settings. Resetting the network usually resolves most network-related problems, such as being unable to make phone calls, receiving messages, or using cellular data. Things like stored Wi-Fi connections, Bluetooth devices, and VPN setups will be deleted, but no personal data will be lost.
The first step is to go into the Settings app and choose Reset.
Reset the Network Settings. Authenticate your iPhone by entering your passcode and pressing the "confirm" button.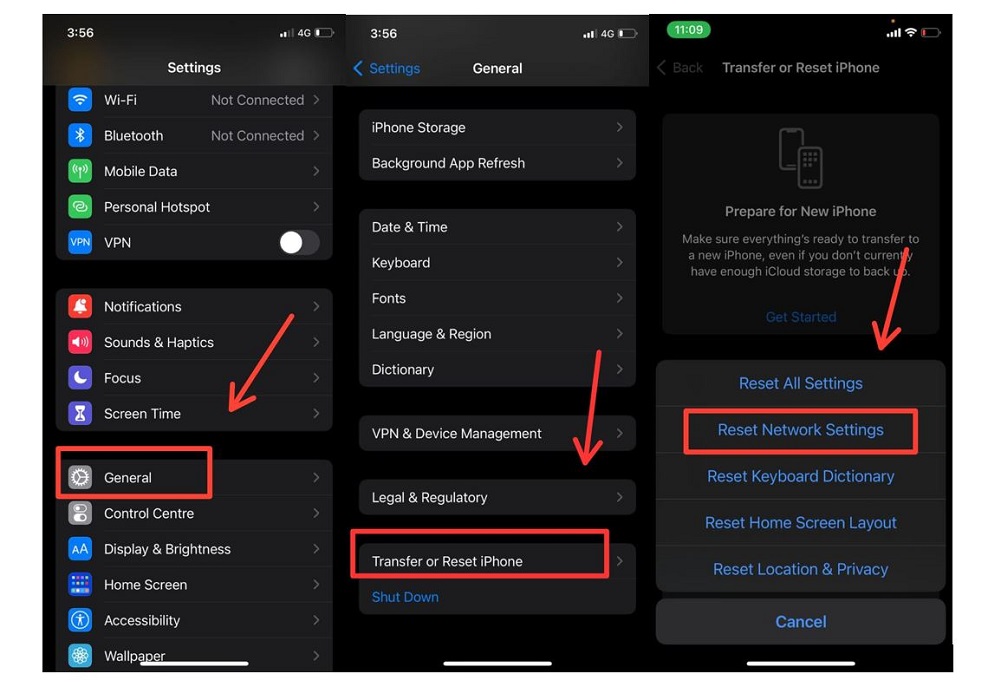 Make sure that your iPhone's software is up-to-date!
Firstly, open the Settings app and choose the General option. Afterwards, tap on Software Updates. Tap the Download and Install button if you notice a pending update.
There is a good chance that the call failed problem will be resolved after the procedure is complete.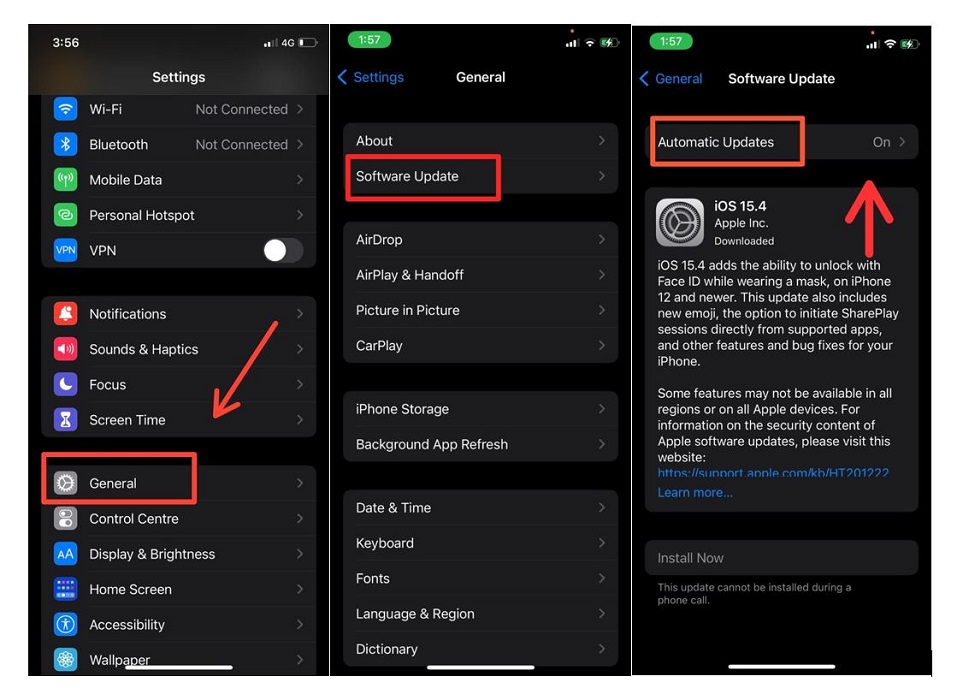 Set everything back to factory defaults
Reset All Settings if the previous less severe reset didn't work for you, as described above. The ramifications of this are even more serious.
All of your iPhone's settings will be erased or restored to their original state. In addition to the keyboard, the Home Screen, Wi-Fi, Bluetooth, and VPN are all included. Personal data like images, videos, applications, and music will not be deleted.
It's time to reboot your phone
Try resetting your iPhone if you continue to have problems making phone calls. There is nothing easier than using your regular button-pressing methods. Alternatively, you may launch the Settings app and choose General. Next, choose the option to shut down the computer. Try making a phone call on your iPhone after a minute. The problem is likely to be solved.
Remove and re-enter the SIM card
There is a SIM card slot located on the right side of all current iPhone models. To safely remove the SIM card, use an ejector tool or a pin. Insert it back in gently and cautiously with a soft dry towel.
Check the blocked contacts list
You may have unintentionally or purposefully blocked a contact at some point. Ensure that the phone number you're attempting to reach isn't already in use by someone. For this, open the Settings app and choose Phone from the menu. Blocked Contacts may be found by scrolling to the bottom and then tapping on it.
Sliding from right to left on the person or number will reveal Unblock, which you may then press.
Check to see whether Call Forwarding is on.
It's important to note that call forwarding might create problems, so turn it off if you're having trouble making phone calls. Click on Phone under the Settings menu. Next, click on Call Forwarding. Please be patient. To turn it off, just press the toggle.
Enter *#31# onto your phone's keypad
Dialing *#31# almost always fixes the call failed issue on your iPhone.
Get in Touch With Your Service Provider
In the end, if nothing else works, contact your mobile service provider. You may get in touch with them by email, Twitter, or via their mobile application. The service may have been suspended because of a pending bill or unpaid charges.
It's done!
Here are a few methods for resolving the call failure problem on the iPhone. This issue should now be solved thanks to one of the suggestions I provided. Finally, try upgrading your carrier settings a whirl too.