Most Android users expect to find all their downloaded apps on their home screen. However, Android offers a useful feature called "Hide App" that lets you discreetly relocate certain apps from the app store to a less visible area. But once you've hidden these apps, how do you go about finding them again?
Before delving into the methods, it's essential to have the necessary access credentials, including passwords, biometrics, or any other security measures in place for hiding these applications. Below, we'll explore three different methods to find hidden apps on Android phone. So, let's continue reading!
How to Find Hidden Apps on Android Device?
1: App Drawer Folders
Swiping up on the Android home screen reveals the app drawer, which serves as the store for all downloaded apps and some system apps. Users have the ability to create folders within the app drawer, allowing them to organise multiple apps together.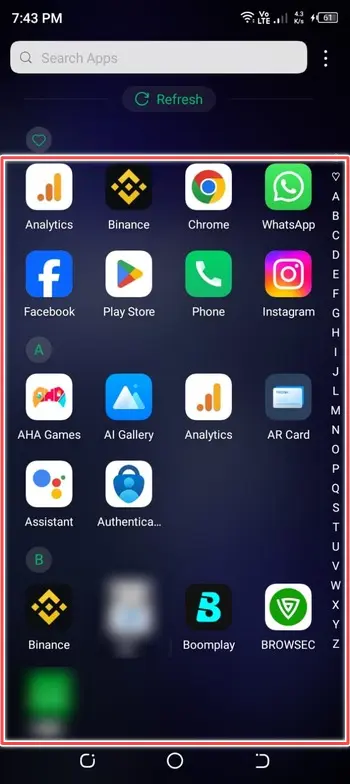 To find hidden apps on your Android device, it's crucial to access each folder individually and inspect the apps contained within. Without inspecting each folder separately, it's impossible to determine which apps are grouped together.
2: Nova Launcher


Nova Launcher is a third-party app that empowers users to enhance their home screen with a wide array of features and themes. If you've hidden apps on Nova Launcher and wish to find them, follow these simple steps:
Long-press your home screen.
Select "Settings."
Navigate to "App Drawer."
Choose "Hide Apps."
Unhide the hidden apps by removing them from the list.
3: Smart Launcher


Smart Launcher is yet another third-party launcher designed to offer Android users a distinctive and personalised experience beyond their default launcher. To uncover your hidden apps on this launcher, simply follow these steps:
Swipe to open the Smart Launcher app drawer page.
Tap on the three dots positioned at the top corner of the page.
Select "Show Hidden Apps."
4: General Settings
Within the general device settings, you can manage and adjust various aspects of your device. The Settings app is where you'll find your complete list of downloaded and system apps. To effortlessly access both enabled and disabled apps, follow these straightforward steps:
Go to "Settings" on your Android smartphone.
Locate and select "Apps & notifications/ Apps".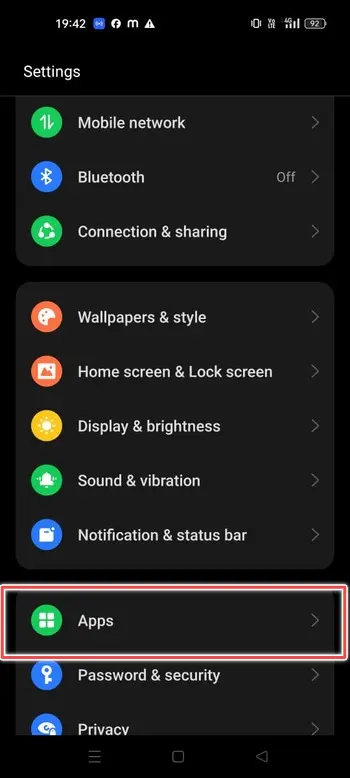 Now you can see all "downloaded apps".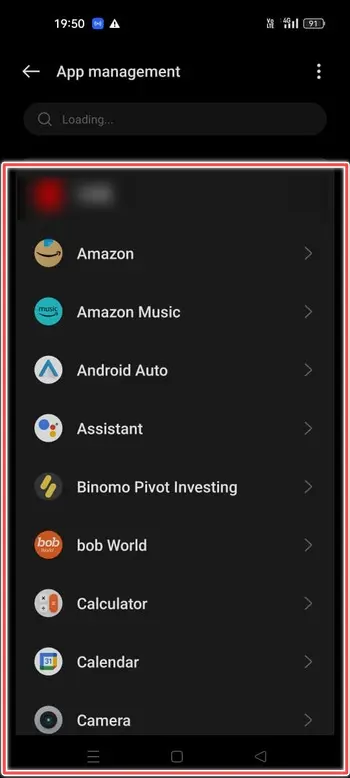 This will lead you to a comprehensive list of all the apps installed on your phone, even those that have been installed and hidden.
How to Find Hidden Apps through File Manager using ES File Explorer?
The Android File Manager is a tool many of us are already familiar with, and it can actually help you discover hidden apps on your Android device. To unveil these hidden apps, you can follow these steps:
First, go to the Google Play Store and download and install "ES File Explorer."
Once ES File Explorer is installed, open the app.
Swipe the menu drawer to the right to reveal the options.
Tap on "Tools" in the menu.
Scroll down within the "Tools" section to find and enable the option that says "Show hidden files."
With this option enabled, you will be able to view all the hidden apps and files on the target Android device.
The above-mentioned steps will help you find hidden apps and files on the Android device using ES File Explorer with ease.
What are the Advantages of Hidden Apps?
Hidden apps serve as valuable tools for parents looking to closely monitor and supervise their young children's online activities on their mobile devices.
With these apps, parents can gain insight into their children's web browsing history and keep tabs on their presence on social media platforms.
Furthermore, these hidden apps provide a means to discreetly hide potentially offensive chats and other media files from both children and other individuals.
Why Should You Hide Apps in Android?
Hiding apps on Android can serve several practical purposes. Firstly, it can enhance your privacy by concealing sensitive or personal information from prying eyes.
Secondly, it helps declutter your home screen and app drawer, making it easier to find and access the apps you use frequently. Additionally, hiding apps can be beneficial for parental control, allowing you to restrict access to certain apps for children or other users.
However, it's important to use this feature responsibly and not hide apps with malicious intent. Always communicate openly with others who share your device, and consider using more secure methods, such as app locks or private modes, to preserve your privacy.
Conclusion
Finding hidden apps on your Android device can be a useful tool for enhancing privacy, decluttering your interface, and ensuring responsible device usage, especially for parental control.
Whether using app drawers, third-party launchers like Nova or Smart Launcher, or file managers, there are multiple ways to uncover hidden apps. However, it's essential to use this feature responsibly and openly communicate with other users to maintain a healthy digital environment.