When we search for an app, there are many times when we discover that it is either paid for or not accessible in our region. In such situations, third-party sources are the saviours of geeks like us.
The Google Play Store is not the only place to discover applications for Android smartphones. Installing the app files (called APK files) directly is an option. You may want to do this if you're downloading an app from a trusted developer that isn't available in the app store.
You may search the web for any software and download its APK file to install it on your Android smartphone.
While the process is very simple, there may be complications. In this article, let's look at how to address typical issues that emerge while installing an APK file on Android.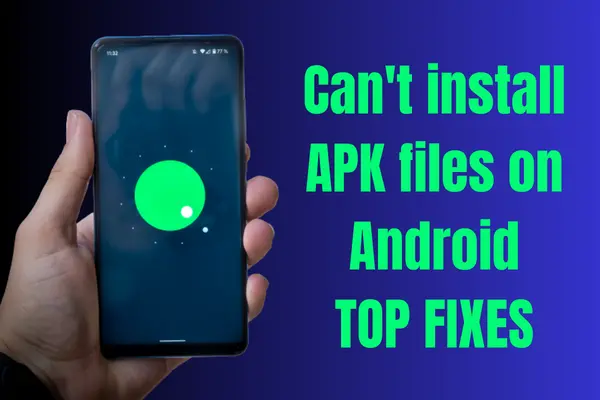 How To Fix Apk Not Installing on Android
If you want to use the play store or, in urgency, you find out that your play store is not working properly. You can use APK installing method directly from the web.
Sometimes your service needs a restart, and APK, you will have done work too. This situation is quite frustrating. First, simply do a smartphone restart.
To resolve the APK not installing problem, let's explore each of these procedures in more depth below.
1.    Have sufficient device storage
Having adequate device storage is the first step. An error message may appear if you try to install an app on a device with little or no storage.
An app won't function if you install it on a smartphone with inadequate storage. This is so the installer can finish installing by taking up some space on your device.
By heading into Settings, pressing Storage & USB Accessibility, and then touching on Manage Internal Storage, you can see how much storage space your current phone has. This will display the number, kind, and size (in bytes) of the installed programs on your smartphone.
Use your Android phone's SD card slot to install the app if it has one. You'll be able to free up space on your phone's internal storage by doing this. Uninstalling unwanted applications might help you solve the issue by freeing up space on your mobile device and enhancing its performance. This is how you can fix insufficient storage errors in your smartphone.
To upload large files, use Google Drive or any third-party cloud service of your choosing. Another excellent choice for securely transferring your images to the cloud is Google Photos.
2.    Allow Installation From Unknown Sources
You may have been requested to enable installation from unknown sources if you attempted to install the APK file on your Android device from a source other than the Play Store but were unsuccessful.
The "Unknown Sources" option may also be found in your Android device's Settings menu.
To enable applications from unidentified sources on a mobile device,
Go to Settings
Locate for Security settings
There you see Unknown Sources and tick the box next to "Unknown Sources."
Just download any software from your preferred website and start the installation procedure after activating this feature.
While attempting to execute an APK, for instance, you will see a prompt if you are using Android 10. Just select all of the applications having this permission and set the option to allow.
To do this, go to Settings and Locate Apps & permissions.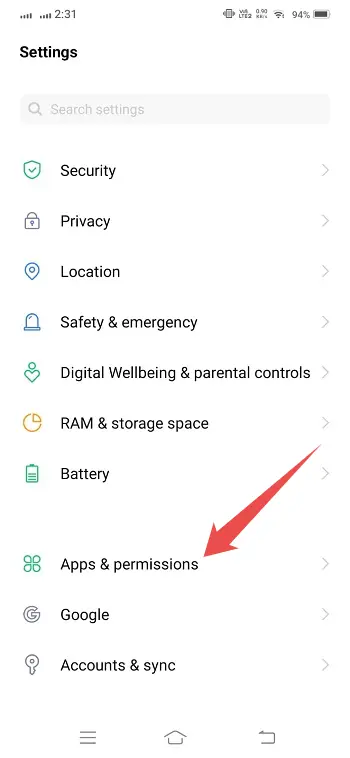 Click on Permission Management.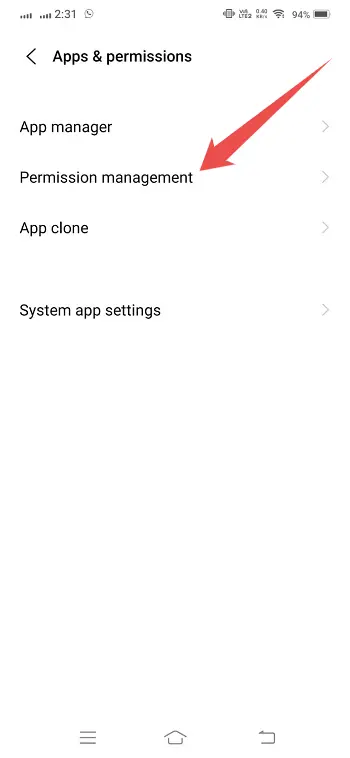 Then Allow Install unknown apps.
3.    Make sure the apk file isn't corrupted
If you see the error message "Failed to install the APK," it may indicate that your APK file is damaged or missing some necessary information. You must download and install a new version of the app in order to resolve this problem.
Check your file manager after installing an app to determine whether Android has issued any problems or warnings that need to be fixed.
You may download the APK file again from the same location if there are no issues. This is because your device could sometimes block websites, which will make it difficult to download data.
Check to see if any permissions were unintentionally added as well. You may accomplish this by choosing a single app from the list of apps under Settings > Apps > All Apps. At the top of the screen, in green letters, look for any recently added rights.
One by one, remove each of these permissions until none are left. After choosing an option from the dropdown menu for each permission, touch "Remove Permissions" to remove all of them at once.
4.    Install The APK again
You could sometimes have issues while trying to install an APK file. It might be that the file is incompatible with your device or that your phone is infected with a virus.
In any event, there is a simple fix if you are having difficulties installing an APK file and getting it to appear in your download list. You must remove the current version of the software before reinstalling it.
We advise uninstalling a program and installing a new version rather than overwriting it. Nevertheless, certain system applications cannot be removed. You should remove updates from such applications to return them to their original state, then sideload an APK from an outside source.
5.    Turn Off Your Antivirus Software
Your antivirus program may be preventing the installation of an app if you recently attempted to install it but failed. Install the app once again after disabling your antivirus program.
Another possibility is that the file itself has an issue. If you can, try downloading it once again from a different website.
Conclusion
If you still can't install APK files on your smartphone, it's likely that your system is broken, and restoring it to factory settings should fix that. Our post on factory resetting Android phones covers that technique.
That concludes the discussion; thanks for reading. If you have any queries about APK files not installing on Android, leave a comment below.