Android 13, the latest iteration of Google's mobile OS, codenamed "Tiramisu," offers a slew of new enhancements for Android devices.
While it's not a revolutionary overhaul like its predecessor, Android 12, it introduces several notable improvements. The update is currently accessible for select Android smartphones and will gradually expand to more devices in the upcoming months.
This article will take you through the latest key features and provide guidance on obtaining the update, which will make it a valuable resource for Android enthusiasts seeking to explore the latest enhancements and capabilities.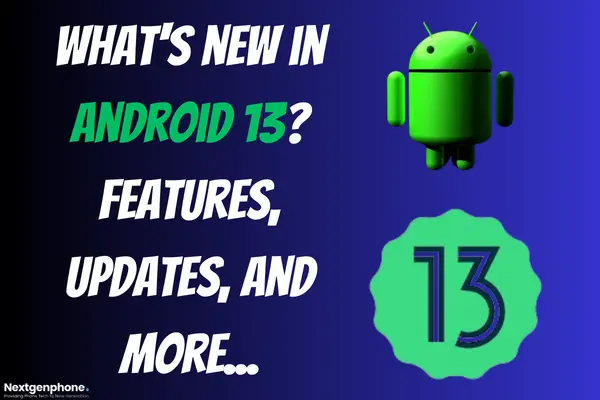 How to Download Android 13 Update?
Android 13 is available for Google Pixel phones starting from Pixel 4 and Pixel 4A. To get the update, go to Settings > System > System update and select Check for update.
Other Android devices from various manufacturers like Samsung, Motorola, OnePlus, Nokia, Asus, Oppo and others will receive the update later this year.
Some of these devices, however, are already eligible for the Android 13 beta program, which you can join via Google's list of manufacturers. But, be careful as beta releases can be unstable.
Top Latest Android 13 Features
1: A Lot More Customisation
Android 13 expands on Google's Material You concept, introducing more extensive personalisation options. Users can choose from 16 wallpaper colours and 16 basic colours, up from the previous four in each category.
Accessing these options is as simple as tapping and holding on the home screen or navigating to Settings > Wallpaper & Style.
Moreover, enabling "Themed Icons" will reveal a broader selection, as Google encourages developers to contribute, ensuring a diverse range of themed icons beyond Google and system app icons.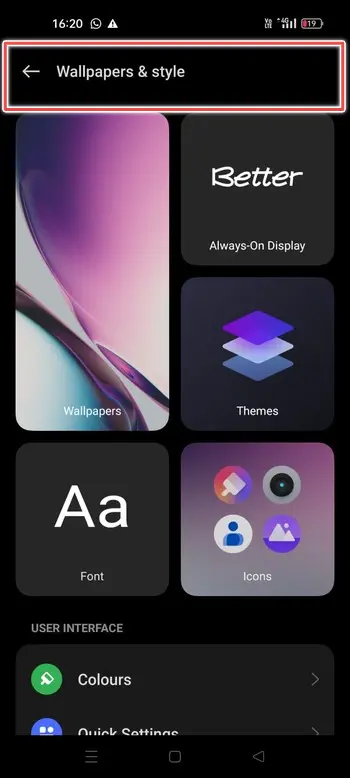 2: Improved Copy and Paste
In Android 13, when you copy the content, a discreet floating panel appears at the screen's base, offering the option to edit the copied text with additional relevant choices.
For instance, when copying a URL, you're provided with the option to open it in your browser. Furthermore, you can copy on one Android device and easily paste on another nearby device (assuming you're logged into the same Gmail account), which eliminates the need to send emails to yourself for transfer.
However, to protect your privacy, your clipboard history will automatically be vanished after a certain duration, possibly around an hour.
3: Better Tablet Support
Android 13 prioritises tablet functionality with a bottom taskbar, dual-column quick settings, and simplified drag-and-drop multitasking.
Wear OS smartwatches can now unlock tablets automatically while audio-switching ensures seamless transitions from the phone to the tablet when watching content.
Over 20 Google apps receive screen-optimized updates, including YouTube Music and Google Maps.
Notably, Android 13 enables tablets to distinguish between finger and stylus touches, potentially enhancing precision for activities like sketching and note-taking.
4: Super-fast QR Code Scanner
Due to the pandemic, scanning QR codes has become a daily routine for many. In Android 13, accessing a QR code scanner is made convenient.
Simply pull down the notification shade, tap "Edit" (the pencil icon), and customise your Quick Settings tiles by dragging the QR Code Scanner onto your panel.
5: Encrypted Group Chats
The integration of Rich Communication Services (RCS) in Google's Messages app has significantly improved text and image sharing over Wi-Fi.
It introduces features like typing indicators to indicate when someone is responding. Android 13 takes this a step further by introducing end-to-end encryption for group chats, building upon the existing support for one-to-one chats.
6: Improved Quick Access to Smart Home Controls
In a recent update, Pixel phones overhauled their smart home control interface, aligning it with the redesigned Google Home app.
This simplifies access to smart home controls from the lock screen and notification shade. Notably, third-party home apps can now utilise these tools to create their own customized quick home control panels, which offer more flexibility and tailored interfaces for users.
7: Safer PIN Entry Screen
Google introduced an enhanced security feature to protect your device PIN from prying eyes. In the "Device Unlock" section under "Security & Privacy," a newly introduced feature, known as "Enhanced PIN Privacy," enables you to hide both the entered numbers and button-press animations.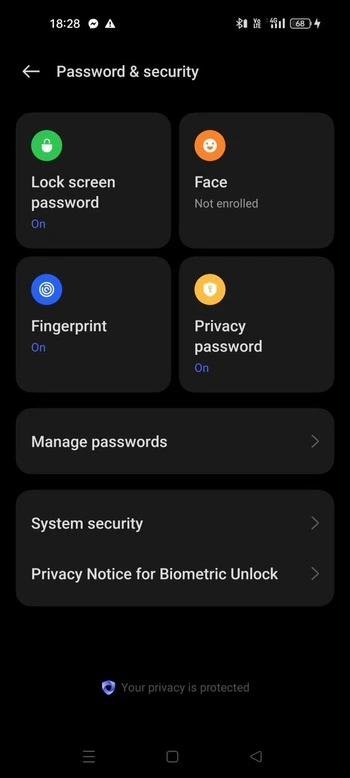 Although it doesn't replace the need for caution in public, this feature adds an extra layer of protection. This option was initially present in the Android 13 QPR3 beta build and can now be activated in Android 14 Beta 3.
8: New Google Recorder Capabilities
Google Recorder, primarily used for memo-making, now allows users to share voice recordings in a more polished format.
In the June Feature Drop, an updated version of Recorder introduces the ability to export memos as videos, complete with optional speaker labels.
Users can also search the transcript for speaker labels and export it to Google Docs. While not a standalone Android update, Google included this in the Feature Drop announcement, and that is what makes it noteworthy.
Additional Changes in Android 13
In Android 13 Beta 1, you'll find a row of smart app suggestions in the app drawer for larger screens, along with a new shortcut to the app drawer.
When doing screen recording on Android, you'll now see touch indicators again, a feature that was missing in 12L.
Google has maintained its gesture system but made a notable change by adding thickness to the bottom display bar, which bears a resemblance to iOS.
Regarding smart home controls, this update reintroduces the feature of managing your smart home devices without the need to unlock your screen.
Conclusion
Android 13 brings significant enhancements and refinements to the Android experience, which caters to personalisation, productivity, and improved security.
These updates, coupled with a growing ecosystem, make it a compelling choice for Android users eager to explore the latest features and capabilities on their devices.