If you've been converting videos from YouTube to MP3s, get ready for a revolution thanks to VideoProc Converter.
To help you get the most out of this free YouTube to MP3 converter, we've put together this comprehensive guide in which we'll explore its many useful features, point out its few drawbacks and walk you through the effortless steps to harness its full potential.
VideoProc Converter is the best option for converting videos to MP3 audio files, as it has turbocharged GPU acceleration and is capable of high-quality audio extraction from YouTube videos.
Whether you're a music enthusiast or content creator, discover how to make the most of this powerful tool in just a few words.
Features
1: YouTube to MP3 Conversion
VideoProc Converter makes it simple to transform your favourite YouTube clips into listenable MP3s. Whether you want to make a playlist of your favourite songs or use the audio from a video for another project, this feature is perfect for you.
2: Video Editing
It provides a full suite of video editing features including trimming, cutting, merging, cropping, adding subtitles and applying effects. Due to its adaptability, it may be used in a variety of contexts by those who create content.
3: Screen Recording
The screen recording option in VideoProc Converter is useful for a wide range of scenarios, such as making lessons and gaming videos or recording webinars and online meetings. Let's take a closer look at this feature:
VideoProc Converter allows you to capture your screen in various modes, including full screen, specific application windows, or custom-selected areas. This versatility ensures you can record precisely what you need.
You may record both video and audio at the same time, either using the built-in microphone or the system audio. This is crucial for recording webinars or narrating lessons.
While recording, you're able to annotate your video with text, shapes and highlights with VideoProc Converter in real-time. Using this function, you can create content that is both interesting and engaging.
Similar to its video conversion capabilities, VideoProc Converter ensures that your screen recordings maintain excellent quality, so your audience can clearly see and hear everything.
4: Built-in Downloader
Wide Website Compatibility
The built-in downloader supports a wide range of websites beyond just YouTube, including Vimeo, Facebook, Instagram, and many more. This versatility ensures you can download videos from your favourite platforms with ease.
With a simple copy-paste of the video URL, you can initiate the download process with just one click, saving you the hassle of third-party downloader tools.
5: GPU Acceleration
One of VideoProc Converter's standout features is its utilisation of GPU acceleration. This technology leverages the power of your computer's graphics card to expedite various multimedia tasks:
Thanks to GPU acceleration, VideoProc Converter can convert videos at an accelerated pace. This is particularly advantageous when dealing with large video files or batch conversions.
When using VideoProc Converter's video editing tools, GPU acceleration ensures smooth and responsive performance, even when applying complex effects or edits.
Efficient Screen Recording
Screen recording, which can be resource-intensive, benefits greatly from GPU acceleration, resulting in smoother recordings with minimal impact on your system's performance.
The built-in downloader also has access to GPU acceleration, which makes it possible to download videos from internet sources in a quick and time-saving manner.
Supported Devices
Smartphone
Action Cam
Drone
Camera
Camcorder
Monitor Unit
PC & Tablet
Pros
The UI of VideoProc Converter is simple and straightforward, making it suitable for both novice and seasoned users.
During the conversion process, it gives high priority to preserving the movies' and audio's original quality, which guarantees a high-quality end result.
In order to do conversion operations more quickly, the software makes use of GPU acceleration.
When it comes to video editing, customers no longer need to go elsewhere since VideoProc Converter has everything they need built right in.
It's a one-stop shop for all your multimedia requirements thanks to its support for a wide variety of video and audio formats.
Cons
There is a free version of VideoProc Converter available for download, but it lacks the complete set of functions included in the paid version.
Both Windows and macOS users can download the VideoProc Converter. It's possible that Linux users may have to go elsewhere for suitable applications.
How to Use a VideoProc Converter?
Step 1
Go to the official VideoProc Converter website and download and Install VideoProc Converter software on your computer by following the on-screen instructions.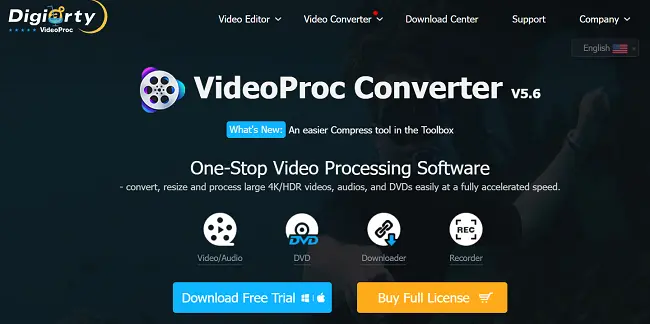 Step 2
Open VideoProc Converter after installation and Click on the "Downloader" button the main interface.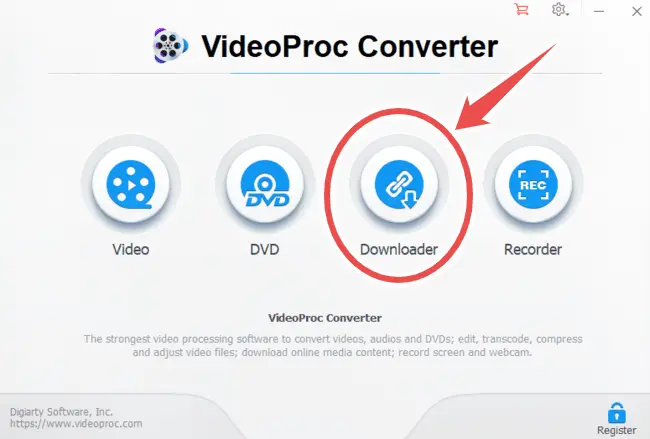 Step 3
Click the "Add Music" button to add the YouTube video URL you want to convert.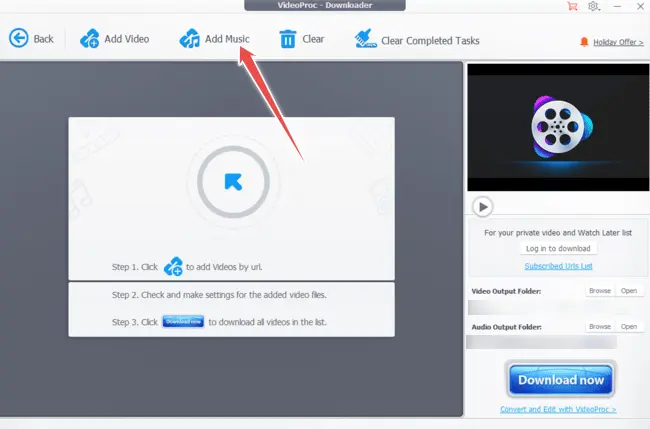 Step 4
After adding the video URL, select "MP3" as the output format from the available options.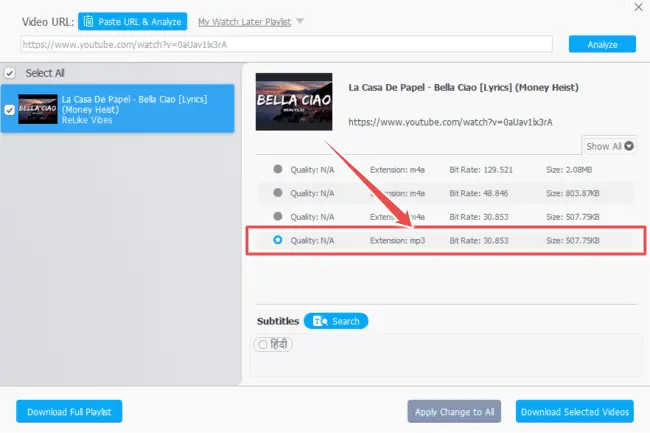 You can customise the audio quality and other settings as desired.
Step 5
Click the "Download Now" button to initiate the YouTube to MP3 conversion process.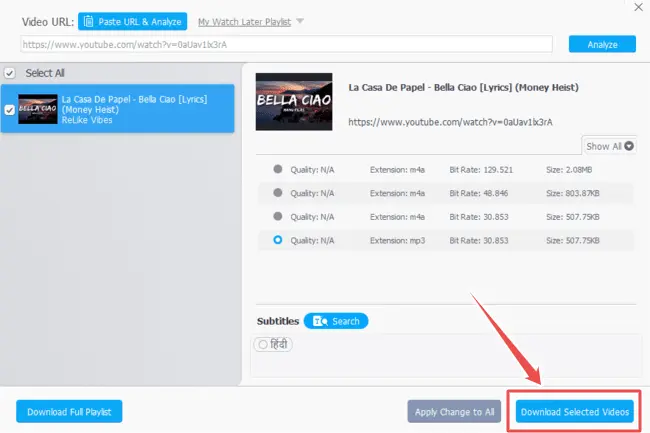 Step 6
After the process is finished, the MP3 will be saved in the output location you choose or the system's default output folder.
Conclusion
Converting videos from YouTube to audio formats like MP3 is just one of the many multimedia chores that VideoProc Converter can do.
It's a great resource for both music fans and artists because of its many useful features, high-quality output and consistent updates. While it may have some limitations, such as being paid software, its advantages outweigh the drawbacks for those seeking a reliable and efficient multimedia converter and editor.