When you use an iPhone, your location is continually shared with the operating system and several apps for improved convenience and user engagement.
Some apps, however, steal your location data and sell it to third parties. As a result, your location privacy may be affected. If you have a cache cleaning app installed on your iPhone, it may continually track your phone's position and relay it to whoever is tracking your phone's activity.
In this topic, we will explain some methods of how to stop sharing locations without them knowing in 2022-2023.
Is It Possible to Stop Sharing Your Location Without Anyone Knowing?
Yes, there are ways to stop sharing the location while remaining anonymous. You may simply prevent individuals from tracking your location by deactivating settings such as "Share My Location" or "Find My iPhone."
Another perk of turning them off is that no one will receive any form of notification. Although if you re-enable the functionality, you will not receive a notice. Remember that certain techniques will stop your pals from seeing you on their friend list.
How to stop sharing location without them knowing
1. Turn on Airplane Mode
Turning on flight mode is an easy technique to temporarily block anyone from knowing your location. It is a built-in function found in practically all types of mobile phones. Take into account that flight mode disables all notifications and the usage of mobile networks, phone calls, and texts. When you enable airplane mode, the network connection is disabled, and no one can see your position.
Go to Configurations on your home screen to activate Airplane Mode.
You must now activate the flight mode icon.
Another method for activating flight mode is to slide up from the bottom of the lock screen to access the Control Panel. There will be an airplane there.
You must tap on it to activate it, and then it will change color.
2. Make Use of a Spare iPhone
The iPhone includes a capability that enables users to share their location with some other iPhone. Your current location will be concealed if you share the location from that other iPhone. This is only feasible if you are signed in on both devices with the same Apple ID.
Open the Settings app.
Navigate to your iPhone Profile.
Select the Share My Location option.
Tap the 'Find My' app on another iPhone.
Tap the Me symbol and then choose "Use this iPhone as My Location."
This iPhone is now shared with your pals, and you will be able to use the other iPhone and bring it wherever with no shared location.
3. Stop Using the Find My App to Share Your Location
You may share your location with family members and friends via the Find My app. As a result, you may disable the app's Share my location option to stop sharing your location with everyone.
You'll need to launch the Find My iPhone app.
You must select the Me icon.
Disable the 'Share My Location' option.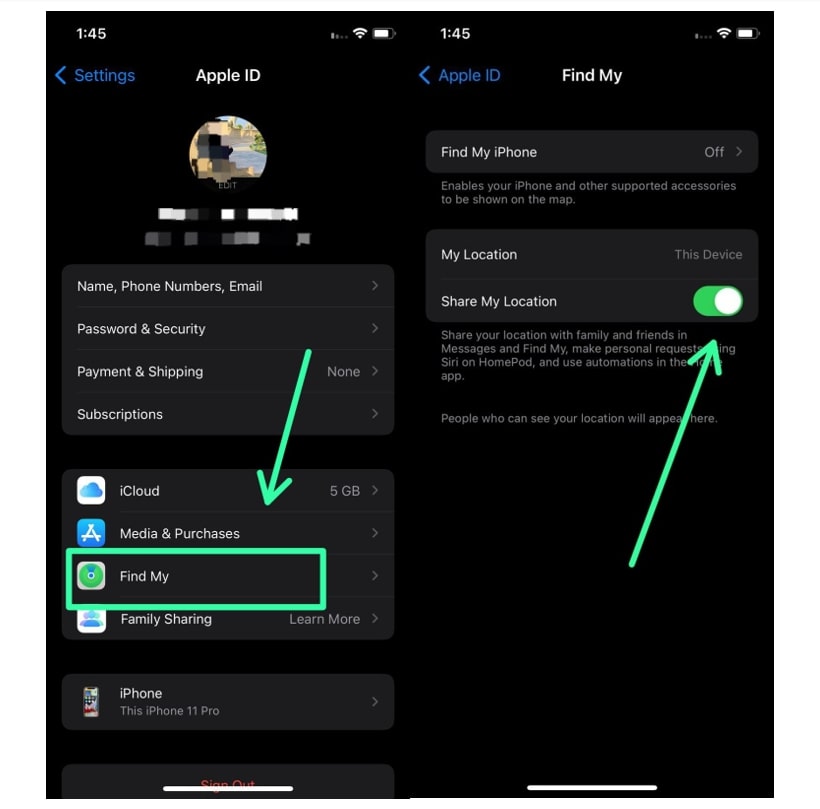 You will be able to exclude the individuals with whom you do not wish to share the location. You may do this by clicking to People > Tap on the contact > and then selecting the Stop Sharing Location option. Verify your option, and you can stop sharing your location with that individual without notifying him or informing him of your choice.
4. Use GPS Spoofer
You may spoof the location using a variety of technologies available on the market. This is a great approach to keeping your present location a secret from others. We advise using iToolab AnyGo as a GPS spoofer to move your iPhone's current location to any bogus location.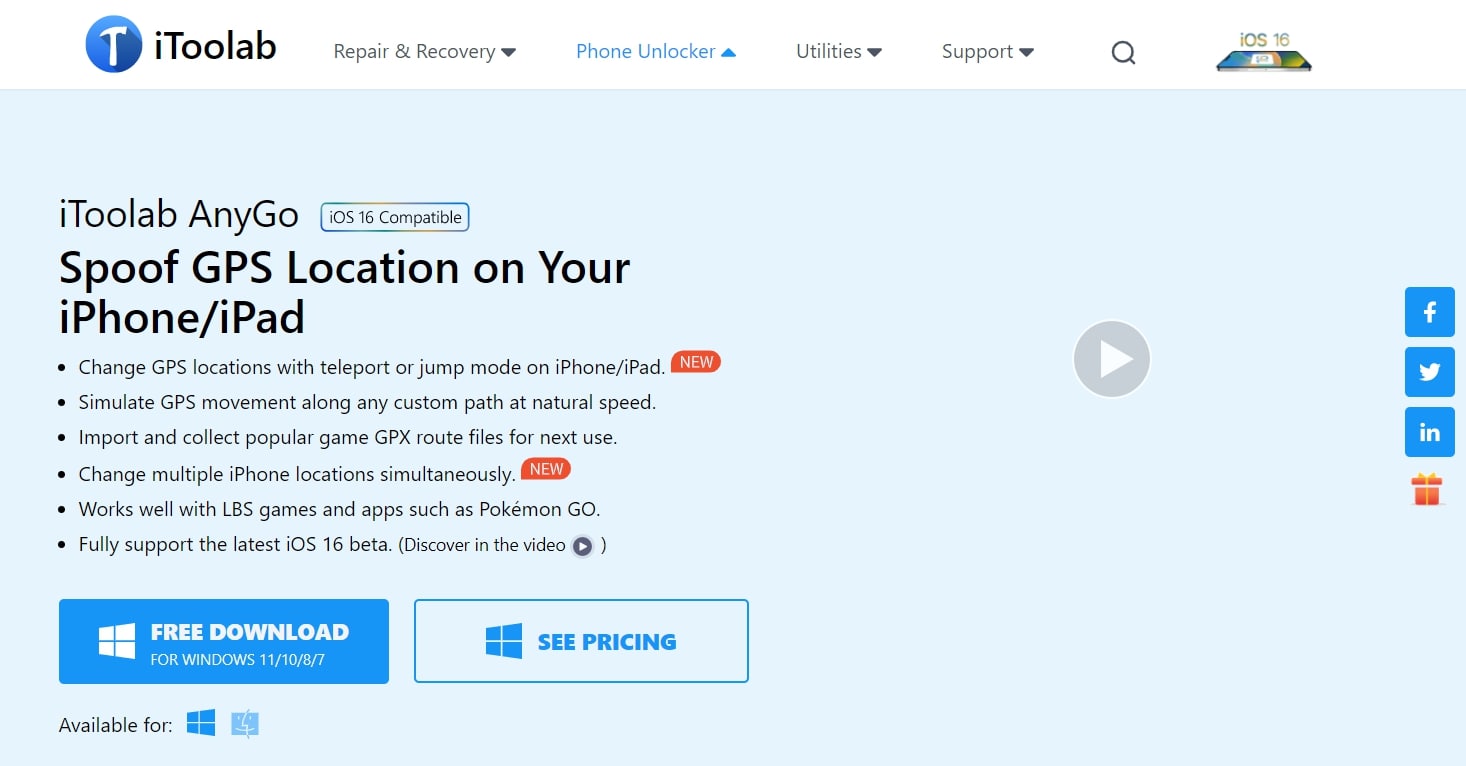 AnyGo must be installed and run on your computer.
Join your iPhone to the PC.
You just have to click to launch AnyGo.
Click the Next button in the top-right corner.
After entering the desired location, you must choose an accessible location.
You need to click "Go" once it displays a location.
Hide The Location from your iMessage
Your location will be automatically shared with the person when you send an iMessage. It can be advantageous but also detrimental. Luckily, the app has a built-in option that lets you hide your location.
To begin, open the iMessage application.
You must decide whether to stop sharing the location in any contact chat.
You may press the Info icon that is located next to your contact's name on the right.
Select the Stop Sharing Location option now.
Additionally, you may choose how long you want to share your location with the chosen contact.
Conclusion
Nowadays, privacy has always been a top priority. Sharing your location with your relatives and friends might help them find you when they need to. However, there are instances when you just prefer to live alone and don't want to disclose where you are to anyone for reasons of personal privacy.
we have provided simple and uncomplicated techniques in this post. Additionally, you may get in touch with us if you have any queries about the sharing location, and we'll do our best to help.