In recent times, it has become more common for the words "Sent as SMS via Server" to appear on a user's mobile phone. This message will show up after you have sent a message to someone, but rather than receiving a standard read receipt, you will get this message instead.
This notification, "Sent as SMS via server," is becoming ubiquitous on Android devices, leaving many users confused about its meaning.
Sending an SMS over a server may cause some individuals to worry that they won't get the message on their phone. However, that is not the case. In this article, we will guide you on what does send as SMS via server mean and how to fix it. So, continue reading!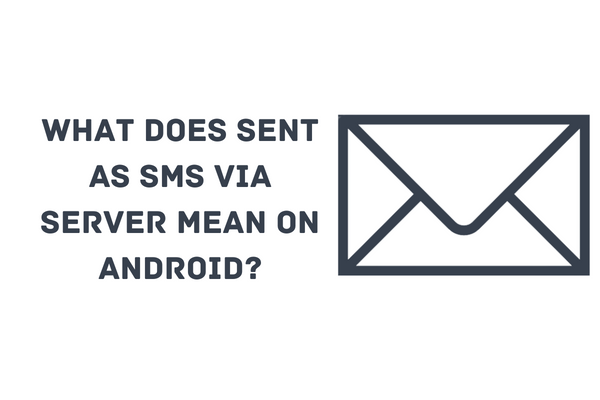 What Does Sent as SMS via Server Mean?
For Android users, seeing this message not only prompts the query, "What does sent as SMS via server mean on Android?" but also the worry that "I've been blocked from the phone."
Those who are only familiar with the more traditional forms of text message acknowledgment have trouble grasping the concept of a message being delivered as an SMS via a server. When this is the case, they are often confused.
Remember that the RCS protocol is now the standard for Android smartphones, replacing the previous messaging app. Sending, receiving, or reading message confirmation is no longer provided to users. A generic "Sent as SMS via Server" is what they really get.
Several have speculated that a fault or mistake on the part of the recipient may be to blame for the message, even if its exact source remains a mystery. In many instances, this has been labelled as a technical failure. Many users now have questions about this novel concept, such as its purpose and how to disable the sending of SMS messages via the server.
How to Fix "Sent as SMS via Server"?
1:  Turn On the "Get SMS Delivery Reports" Option
Are you curious about what does "sent as SMS via server mean" and would want an easy way to fix it? Read on! Below are the essential steps to follow: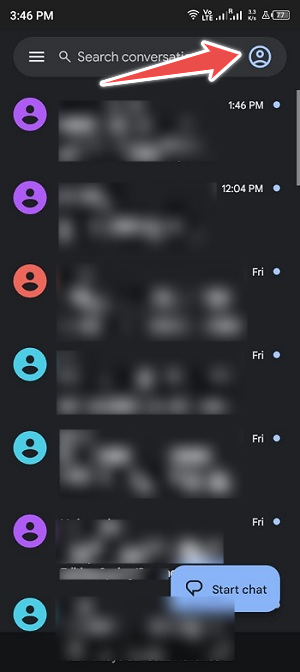 Tap on Settings (Top Right Corner)
You Will See the "Get SMS Delivery Reports" Option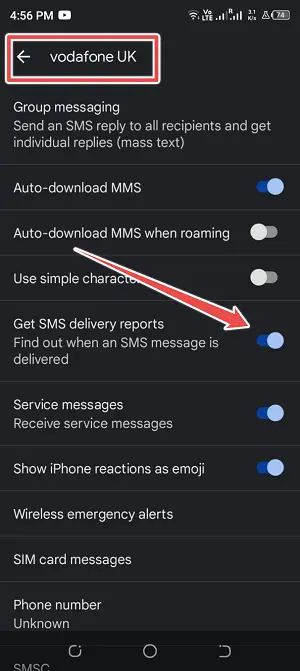 2:  Enter the "Safe Mode"
Entering the device in safe mode is another option for resolving the "sent as SMS via Server on Android" issue.
Turn off your cell phone. Press and hold the power button until the logo appears on the screen.
Next, press and hold down the volume down key.
If you followed the instructions correctly, the option to enter safe mode will appear in the far left corner of your screen.
If you choose "OK," your phone will restart in safe mode.
After entering safe mode, you may remove any recently installed applications one by one to see if that solves the issue.
3:  Wipe the Device's Cache Partition
Many Android users want to know what "sent as SMS via server" means and how to disable receiving these messages. A cache partition on an Android phone stores temporary logs, files, and bits generated by the many applications installed on the device.
When you delete the cache, nothing more than temporary files and folders will be lost, so you can rest easy knowing that your configuration, data, and applications will remain intact. Cache clearing merely deletes temporary files that aren't being used.
Turn off your Android smartphone.
In order to enter Recovery Mode, press and hold the Volume Down and Power buttons at the same time, or whatever combination of buttons your phone requires.
To go about the Recovery Mode menu, use the volume controls.
You may choose Erase Cache Partition by pressing the power button.
Hold off until the cache partition of the system has cleared.
To get your device back to its normal form, use the Reboot menu item.
4:  Ensure Both Devices Have RCS Enabled
Make sure your handset and the recipient's device both support RCS to avoid the "sent as SMS via server" notification. Due to the fact that you'll need to get in touch with the recipient of your message to have them go through the same procedure. This solution might be time-consuming. Below are the measures to enable RCS:
Go to the "Messages App" and click over "Profile Icon". (Top Right Corner)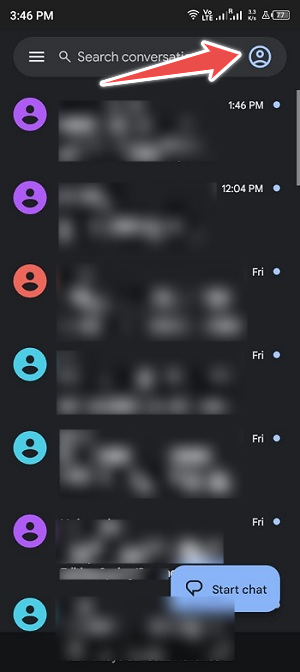 Toggle the "Enable Chat Features" Button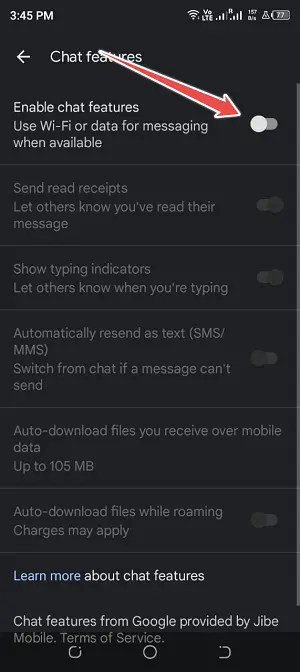 You Will See "Connected" in Green. That's all!
Conclusion
Many Android users might be wondering, "What does sent as SMS via server mean" and "how can I stop this from happening." Well, we've addressed both of these questions in depth here.
You just need to decide on a method for putting it into action. We really hope you find these methods to be helpful. We appreciate you taking the time to read this and encourage you to leave any questions, comments, or ideas you may have in the comments box.