Snapchat, like any other app, benefits from having its cache cleared every once in a while. Caching data locally on the device is a common practice for applications, and with the new focus on what information apps may access, this might be a helpful feature.
Based on the device, Snapchat allows you to clean the cache for the whole app or per-app feature. As you use a mobile application over time, an app cache is created. Clearing this cache has a number of intriguing advantages. This article explains how to clean Snapchat's cache on Android and iOS.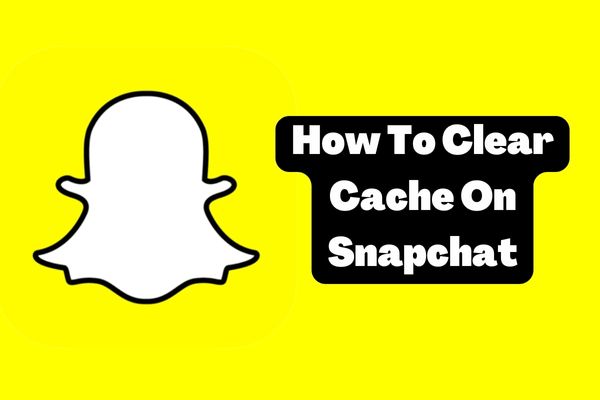 How To Empty The Snapchat Caches
For Android
First, tap the profile image icon in the app's upper-left corner.
Now access Snapchat's configuration options by tapping the gear button.
Click Clear Cache in the Account Actions area at the page's bottom.
Choose Continue confirming the action and go on.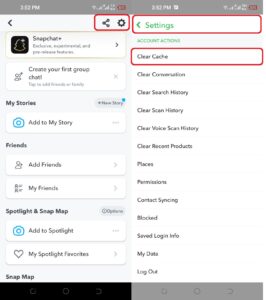 For iPhone
First, tap the profile image icon in the app's upper-left corner.
Click the gear icon to access Snapchat's configuration menu.
Tap Clear Cache in the Account Actions area at the page's bottom.
Select the application feature cache that you want to erase.

Alternatively, you may erase the app's cache by tapping the Clear All option.
To validate the deletion of the cache you picked, hit Clear.
What Exactly Does It Mean To Delete Snapchat's Cache?
Clearing a cache frees up storage space. If Snapchat seems laggy or sluggish, the app's cache may be full. You may clean the cache and effectively restart the application with a single click. By doing so, Snapchat's performance will improve since the cache will no longer store unwanted data or files.
When Should You Delete Your Snapchat Cache?
If you're running low on storage space on your smartphone or Snapchat is giving you a "disc is full" error message, clearing the app's cache may help. Additionally, clearing Snapchat's cache may assist improve the app's overall speed.
There are several reasons to erase your Snapchat cache, but the following are among the most compelling:
Reduce storage space: This is one of the most important reasons for clearing your Snapchat cache. Your phone's storage would fill up quickly as it accumulated over time.
For Snapchat to load faster: As Snapchat's cache uses more space, the app will become progressively slower. Clearing the cache would improve the performance of your phone.
To ensure privacy: If you share a phone with friends or family members, you should remove any Snapchat caches. It is to prevent the detection of any cache containing sensitive information by unauthorized parties.
Do You Lose Your Snapchat Files If You Delete Your Cache?
By allowing Snapchat to remove automatically stored data/files, you may free up storage space on your smartphone. If Snapchat secretly stores data on your smartphone, including Stories, Memories, and Lenses, they will all be removed.
When you clear your Snapchat cache, none of your account information will be lost. You should not worry about losing any media that you've stored in your device's gallery or camera roll.
Do We Still Use Lenses And Filter?
Snapchat will automatically store any lenses or filters you create or use. Since this is the case, these filters will be available when you activate the app, even if you aren't connected to the internet. If you often use Snapchat, the app will intelligently download the lenses you've previously used on your device.
However, when you clean the lens cache, these cached filters will be removed from Snapchat. No worries, however; everything will be OK. When you start the app and utilize your favorite filters, they're redownloaded. Snapchat users who delete their lens cache may have to wait longer before they can use filters again.
What Happens To Chat And Saved Messages?
Even if you clean the cache on Snapchat, you won't lose access to any of your discussions, including chats and messages you've saved.
Conclusion:
If you're having trouble with Snapchat's performance on your phone, clearing the app's cache may help. The Lens cache takes up the most space (among all Snapchat caches), so clearing only that may be the best option if precision is more important to you than space conservation. Snapchat's Android client doesn't allow for feature-specific cleaning of the app cache; therefore, iOS users are the only ones who can do it.