Do you have a smartphone that cannot survive in accidental damages, extreme weather, and temperature? You'll need a rugged smartphone, without a doubt. Interestingly, markets throughout the world are loaded with a wide number of rugged smartphones 2022 and some of them are listed below for your convenience.
The rugged phones are, indeed, mandatory as most of the people work in construction companies and industrial settings – so, rugged phones are designed for such people to spend their leisure time while enjoying on smartphones. Let's have a look at some of the best-rugged phones available in the market now:
1: Cat S61
There are countless reasons why Cat S61 leads – for example, it's the best rugged smartphone for thermal imaging alongside a handsome number of tools you won't find anywhere else.
The phone is equipped with both IP69 and MIL Spec 810G certification which means it's produced to bear the pressure of water without any issue. The features include indoor air quality sensor, laser-assisted distance measurement tool, 5.2-inches display, Snapdragon 630 Chipset and more.
2: Doogee S95 Pro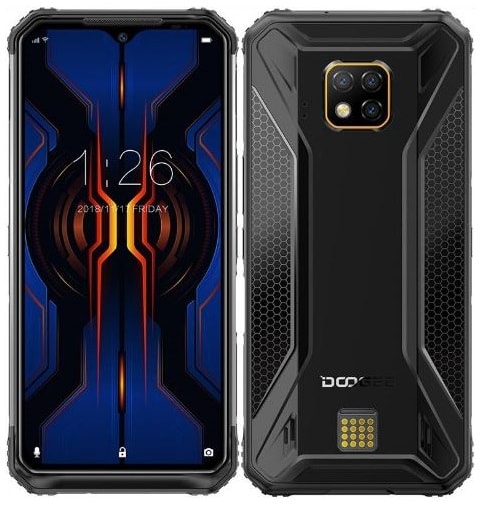 Doogee S95 Pro is another best rugged smartphone for you with a handsome number of features that cannot be seen anywhere else. The phone is being protected by a metal and rubber frame – hence, it can survive in accidental damages with ease.
Other features include the SOS button, trio-camera configuration outback, and a fingerprint scanner.
3: AGM X3
If you're looking for one of the best rugged smartphones UK, AGM X3 has got you covered. It's a successor of its predecessor X2 smartphone which is still a good option to go for. The AGM X3, however, is pushing the boundaries and hitting stores and markets outside China.
According to AGM, it's the best rugged smartphone with IP68 rating alongside different features and technologies one can see in Apple and Samsung smartphones. Surprisingly, it's equipped with state-of-the-art chipset – Qualcomm Snapdragon 845 and a lot of RAM.
4: Elephone Soldier
Elephone Soldier makes its position in this list due to its attention-grabbing features like high-res display, a Pogo connector, a physical flashlight and more.
Besides, Elephone Soldier is also the best dual SIM rugged smartphone with many other useful features that can help you out in a pinch – especially when you're out.
Although there are some lacks like the proliferation of screws, an aging chipset, and MicroUSB port but if you're short on budget, Elephone Soldier would be a great option for you.
5: Ulefone Armor 7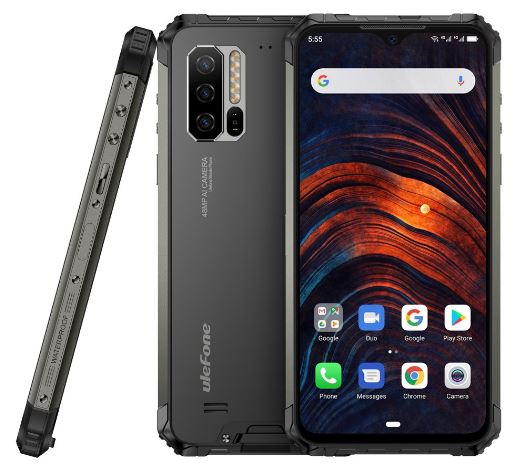 Calling Ulefone Armor 7 a perfect rugged smartphone wouldn't be wrong – thanks to its admirable performance, solid IP68/IP69K protection as well as Sony 48MP sensor. On the rugged side, it has an IP68 dust/water resistance and a defensive power of MIL-STD-810G.
There is also an integrated heart rate sensor, an enormous 5500mAh battery, triple rear camera systems, a customizable NFC for Google Pay and a three-action click.
6: Land Rover Explore
Land Rover Explore is being manufactured by the same manufacturer that released Cat rugged smartphone. The reason why it's positioned in the list of rugged smartphones 2022 is its wide range of features like ViewRanger App, Augmented Reality Guide and more.
Furthermore, it has impressively modular with accessories like a ceramic patch GPS antenna, a carabiner to clip the phone to a belt as well as a battery module.
7: Doogee S90
Thanks to its modular design, users are now able to build a handset according to their needs. However, you should bear mind that this is bulkier than many other rugged phones listed here due to this modular approach. The gamepad and the viewing camera of nightfall smoothly, but many are concerned about the talkie module which transforms the phone into a walkie talkie full fashion.
But the battery module is what everybody needs. This module effectively doubles the battery life for the phone by adding an additional 5,000mAh of power.
8: Unihertz Atom
Not only small and tiny but solid, small as well as the best-rugged phone in the market is named Unihertz Atom which is ready to serve you well in a number of situations. It's a small rugged phone with a display size of 2.4-inches, chunky and large bezels and a tough TPU-Style material that encases the body of the phone.
Moreover, it's loaded with full IP68 waterproofing and red accents for added style. Although it's not as stylish as others but it looks and feels impressive.
Tips to Buy Rugged Smartphones
Although it's not really tricky to find the best value rugged smartphone in the market but you should consider a couple of things like its waterproofing which should be at least IP68 so that it can survive into the water up to 30 minutes.
Moreover, get your hands on a rugged phone which has something at its top to protect it when dropped face down. Bezels, on the other hand, should be large enough compared to other phones, which means you would be able to use its display even after a cracked edge.