In a recent development, tech giant Apple has created a prototype of a foldable iPhone, adding fuel to the anticipation of its potential entry into the foldable smartphone market.
While Apple has been reluctant to embrace the bendable phone trend, a patent discovery has sparked speculation that the company may be preparing to launch a foldable iPhone or iPad as early as next year.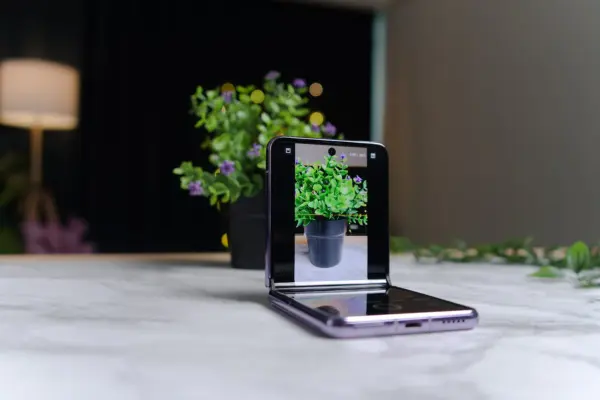 Samsung's mobile boss, James Kitto, revealed in an exclusive interview that,
I think other sizeable brands out there will eventually follow suit with folding phones.
He also said that Apple has a history of lagging behind in terms of innovation, but he expects them to eventually join the foldable phone segment.
Well, Samsung has been a driving force in popularising foldable phones, with its Galaxy Z Flip 5 and Galaxy Z Fold 5 gaining traction in various markets, particularly in the UK where sales of folding smartphones surged by 200% in 2022.
While the market for foldable phones is still relatively small, accounting for just 1% of global smartphone shipments in 2023, industry analysts believe that Apple's entry could accelerate mainstream adoption, much like its introduction of 5G smartphones boosted the 5G market.
Despite Samsung's confidence in its position as an innovation leader, research firm CCS Insight suggests that Apple may not venture into foldables until 2024, and even then, it might start with a folding iPad rather than an iPhone Flip.
Amidst these speculations, Samsung remains committed to pushing the boundaries of smartphone design. The company has filed numerous patents for smartphones featuring rollable, scrollable and slidable displays, indicating its intention to go beyond traditional monoblock or folding designs.
As the competition heats up, it remains to be seen whether Apple will indeed launch a foldable device in the near future.
However, with Samsung already making significant strides in the foldable market and exploring further innovations, the stage is set for a dynamic evolution of smartphones in the coming years.