If you wish to disable RTT, also known as textphone on your iPhone, follow these steps. RTT is a handy function that enables users to send and even receive text messages in real-time on the same phone while also participating in a phone conversation.
A feature that is, without a doubt, highly beneficial, but there are occasions when it also becomes bothersome and uncomfortable. However, when RTT is engaged or enabled, there are occasions in which you won't be able to hear the audio while you are on a call; thus, some people make preparations to turn it off.
This article will show you how to disable RTT calling on your apple device so that it no longer functions.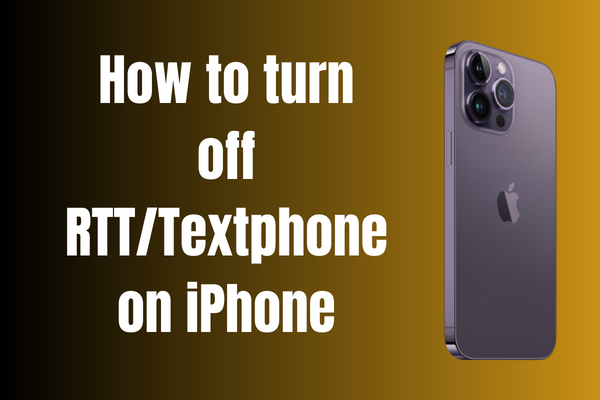 What exactly is RTT?
RTT enables you to send and receive text messages even during a phone conversation. Those who have trouble hearing may benefit tremendously from this, in particular.
Because of RTT, the people who receive text messages may now read them as soon as they are sent. Even though the function cannot and will not be able to replace the manner of face-to-face communication that we are used to, it is quite beneficial for those with hearing or speech difficulties.
Although the RTT function is compatible with the vast majority of phones (not only iPhones), certain phones still do not support the capability.
Certain carriers do not support the function, and even if they do support it, there is a possibility that they may charge you more for the additional service.
What does RTT do?
When the RTT function is activated and running, a split screen appears during a phone conversation between you and the person on the other end of the line.
It implies that everything you type on one device will appear on the other, and vice versa when you switch between the two.
That is, those who have problems with their hearing benefit tremendously from having access to this helpful tool.
How to Turn off RTT calling on iPhone?
To easily disable the functionality on your smartphone that enables RTT, just follow the actions that are outlined in the following paragraphs:
Launch the Settings app on your iPhone and Search for accessibility settings.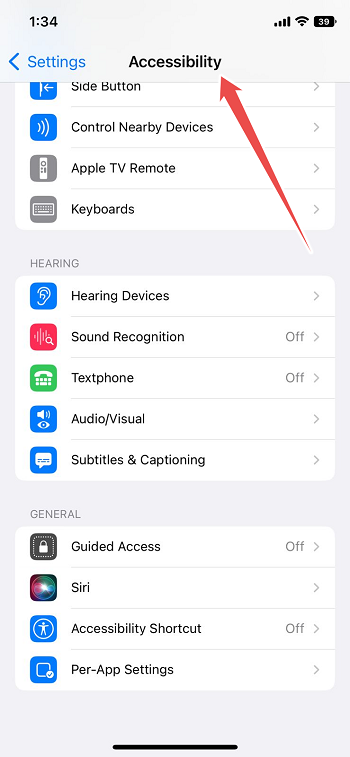 Locate Textphone/RTT by scrolling down.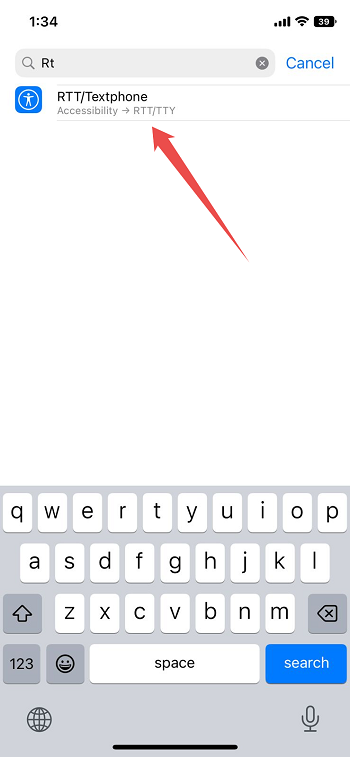 Choose the textphone option. Other settings will be shown, including vibration mode, ringtone, and alerts. Moreover, the Caller ID will be activated or disabled.
Adjust the sounds and vibration mode if available on your device for Real-Time Text Notifications, which can be found under the App Notifications section.
Toggle the Textphone Option to turn it off or deactivate it.
Final Thoughts
Many people choose to Turn off the RTT function because, although some may find it a very helpful feature, they also find it unpleasant and uncomfortable while using the device.
The capability may be simply disabled in the settings menu of the Phone app, and doing so is extremely straightforward and quick to do.
FAQS
1.     Is it possible to use RTT with anyone?
Yes, the RTT function may be utilized with anybody as long as the other person is also using a device that supports the RTT feature or if the RTT feature is also activated on their device.
2. Why does my voice calls directed to RTT Calls?
When a voice call is transferred to an RTT call, either you or the other party activates the capability, by completing the procedures outlined above, you can switch off the feature that redirects voice calls to RTT calls when received on TTY devices.