Every smart device has a memory for temporarily storing data. This is known as a cache. The primary purpose of data storage is to boost the performance of your smartphone while launching and utilizing a frequently-used app or loading web pages. Additionally, the cache reduces the quantity of data required to operate your gadget.
However, the cache might sometimes slow down your device, so you may choose to clear it. Specifically, Instagram records every search you do in the Search and Explore the area to expedite your searches for your favourite accounts and hashtags.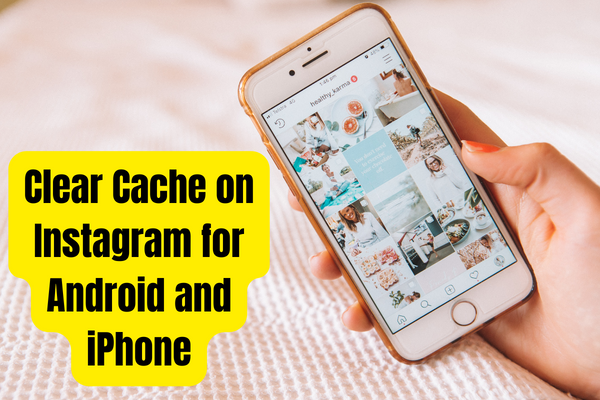 What Exactly Is An Instagram Cache?
A cache is a software or hardware that stores data for subsequent use. The primary purpose of cached data is to accelerate the device's data processing.
Particularly, when using our smartphones, we often use a variety of programs. Therefore, the Instagram cache exists to expedite operations when the user relaunches the application. Additionally, the app cache minimizes the amount of data required to operate Android and iPhone devices.
This indicates that the Instagram cache is initially beneficial. The Instagram cache, for instance, stores our Instagram search history and hashtags. Thus, data pertaining to your most-used Instagram hashtags or accounts is retained in order to enhance the user experience (UX) of Instagram's search and explore page.
Additionally, anytime you publish a picture or post to Instagram, the app will cache it. Consequently, the Instagram cache will accelerate the loading time the next time you visit the same profile or picture.
What happens If I Delete My Instagram Cache?
Many Instagram users are concerned about the consequences of clearing their cache. If you remove your Instagram cache, your account and personal data will stay intact. By clearing Instagram's cache, you can delete and reinstall the app without actually deleting and re-downloading it.
Therefore, you will lose all Instagram data saved on your phone, but not your Instagram account. For example, you need to provide app permissions again. Or you will lose your app search history. Additionally, earlier downloaded Instagram stories or videos must be re-downloaded. However, nothing fundamental will be lost.
So, understanding how to clear the Instagram cache will allow you to delete any unnecessary and temporary data (i.e., a list of files that are not 100 percent required for the app to work properly.)
Therefore, clearing Instagram's cache will improve the app's operation and your privacy. Thus, there is no need for concern. Simply clearing the Instagram cache can free up some space on your phone's Storage.
How to erase Instagram's cache in Android?
You do not need to deactivate the Instagram app or log out of your account on an Android device. The Settings app has a cache-clearing feature.
Launch Settings and go to Apps Management.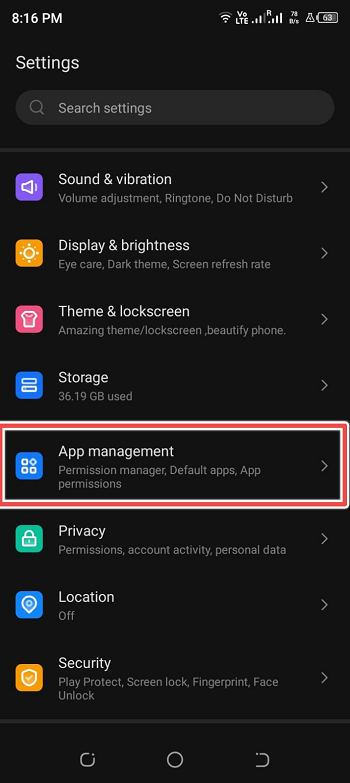 Select Apps Settings then hit Instagram from the list of apps.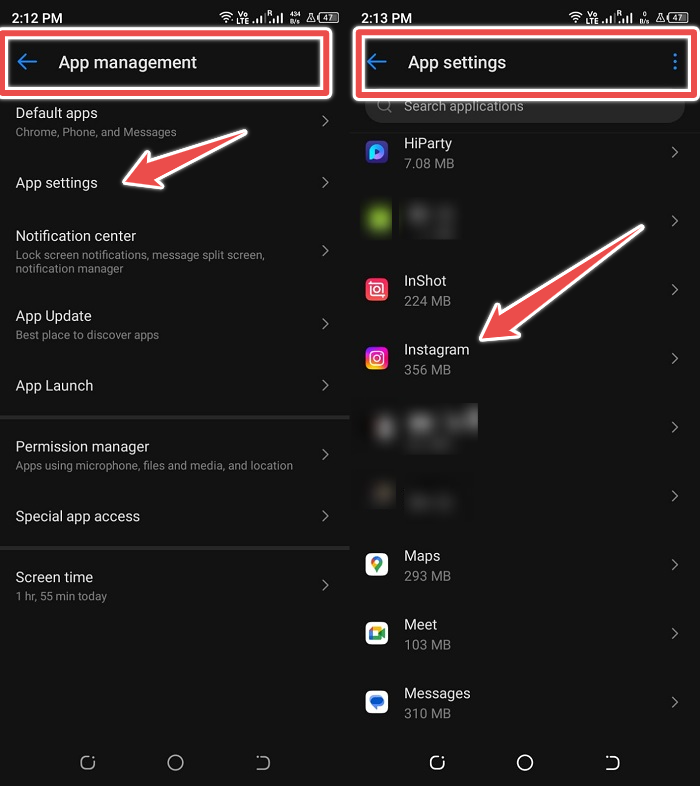 Click over Storage and Cache option.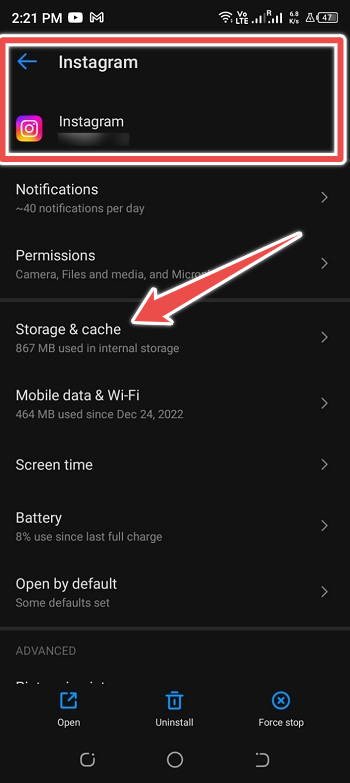 Select the option to Clear the Cache.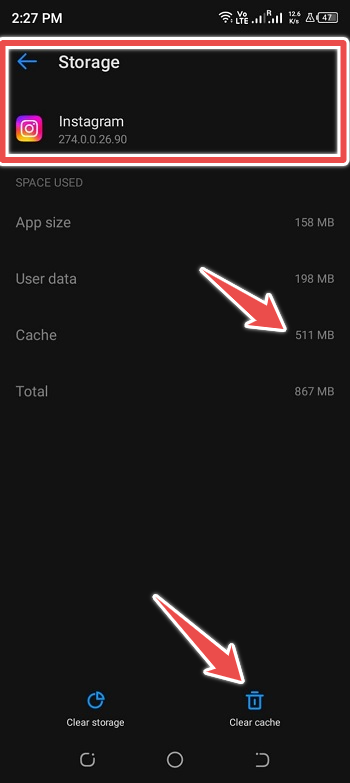 The Clear Cache button should become inactive, and the Cache section under Space Used should decrease to 0 bytes.
How to remove Instagram's iPhone cache
On an iPhone, the only method to clean Instagram's cache is to remove and reinstall the program.
Discover the Instagram app icon on your Home screen or in your App Library.
Tap and hold the Instagram symbol until a menu displays or until all the icons begin to jitter.
Tap Remove App or the minus symbol in the icon's upper-left corner.
Delete the app from your iOS device.
Confirm your want to remove the application.
Then, you may reinstall Instagram from the App Store for free and log back into your account.
Conclusion:
There is no need to erase Instagram's cache on your iPhone or Android device. A cache is a vital element that enhances the Instagram experience.
Once you upload a picture or post to Instagram, the application will cache it on the device. Therefore, the Instagram cache maintained on your iPhone and Android plays a significant part in swiftly loading the post or picture the next time you see it.