The Japanese camera rumours site named "Nokishita" leaked details (images and specifications) of an upcoming Zeiss Otus 100mm f/1.4 lens. However, these images and specs haven't been yet confirmed by Zeiss itself.
Paying attention to the Nikon rumours, it's been a long time since this lens had been rumoured and it was expected to be announced at last year's Photokina show.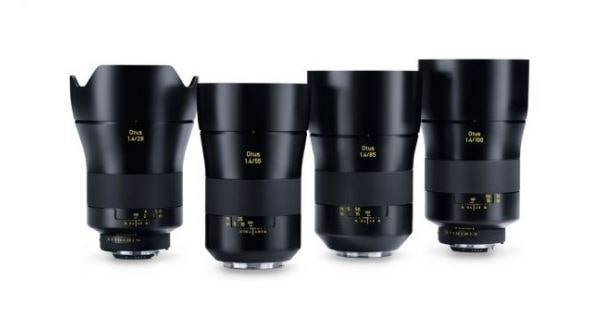 Currently, Zeiss is offering three prime optics in its Otus range named Otus 1.4/28, Otus 1.4/55, Otus 1.4/85. These are available in ZE and ZF.2 mounts for users of Canon and Nikon DSLRs respectively. Interestingly, each produces an image circle which pleases the dimensions of full-frame sensors.
Originally designed to offer photographers outstanding image quality at wider apertures, ZEISS points out that the wide maximum aperture, high resolution, and freedom from aberrations of the lens makes them an appropriate choice for 4K and even 8K filmmaking.
Specifications
Mount: ZE for Canon EF and ZF.2 for Nikon F
Filter Diameter: 86 mm
Lens Constitution: 11 Groups 14 Pieces
Minimum Shooting Distance is 1 meter
Maximum Shooting Magnification is 1: 8.6
Weight: ZE: 1405g and ZF.2: 1336g
Total Length – ZE: 152.3 mm and ZF.2: 150.1 mm (Including a Lens Cap)
Total Length – ZE: 128.8 mm and ZF.2: 126.5 mm (Excluding a Lens Cap)
Maximum Diameter: 100.7 mm
Focus Ring Diameter: 90 mm
According to the rumours, it's expected to be priced $4990 in the United States. We are keeping an eye and will update this story with more details including release date, price and specifications as soon as we hear more.