In our previous articles, we have already discussed that Redmi K20 along with its elder brother K20 Pro is all set to be launched on July 15 in India. In order to build expectation, Xiaomi has started promotions – very much like last year by trolling OnePlus.
Do you still remember the "Do the ma+h" gifts bags with a calculator? This year, it's about numbers as well – particularly the score of AnTuTu.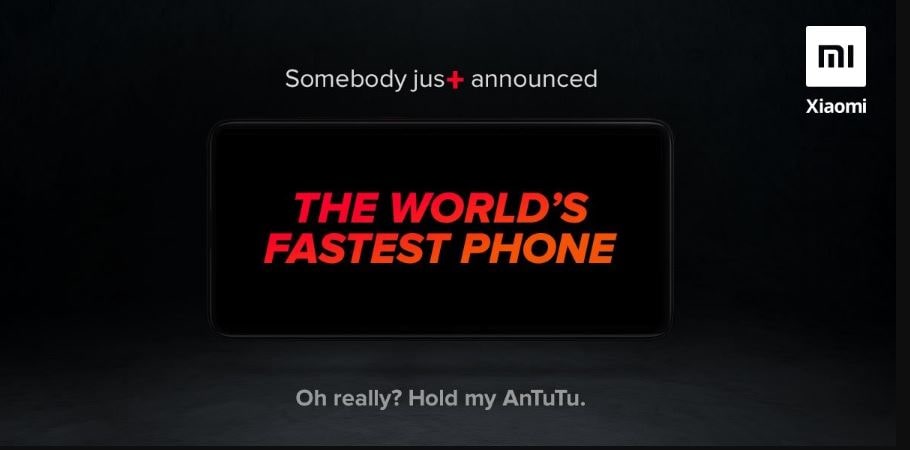 A couple of days back, according to a tweeter account @Redmilndia, someone just announced the world's super-fast smartphone (the "+" rather than of "t" making it quite clear who is the target of this dig). The company, however, promised to beat that – saying "hold my AnTuTu". And now Redmi has delivered the second punch – Redmi K20 Pro's score.
All rise for #RedmiK20Pro – the World's Fastest smartphone! Breaking barriers is a habit. And it all starts today. pic.twitter.com/pycF1DGbTY

— Redmi India (@RedmiIndia) June 17, 2019
According to the highest score in AnTuTu's charts which is 388,803, (note: K20 Pro's core is still not on the chart). The last year's Xiaomi Mi 9, however, scored much higher as compared to the OnePlus 7 Pro. So, Xiaomi is better in this AnTuTu-based competition.
According to the Redmi's original tweets, "some celebrations are short-lived", ultimately, someone will top Redmi K20 Pro in raw performance.