Xiaomi's last year's gaming-focused smartphone named Black Shark did an awesome job and Black Shark 2 nailed it too. Now, Xiaomi has all set to launch its second-generation smartphone under the name Black Shark 2 Pro worldwide. The launch date of Black Shark 2 Pro in China, however, was July 30th, 2019.
Xiaomi has posted the latest teaser on China's biggest platform Weibo in which we can see a rear design of Black Shark 2 Pro which resembles Black Shark 2.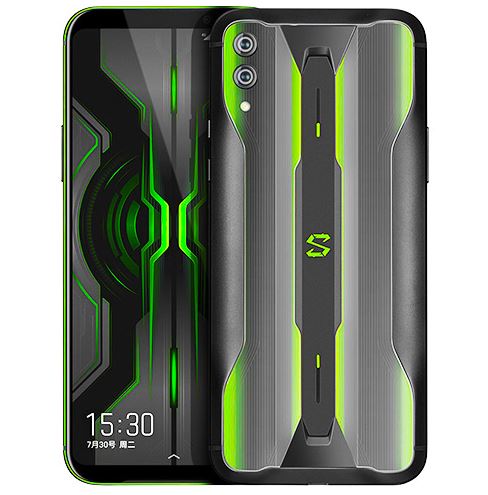 All the rear almost looks identical to the current Black Shark 2 handset except for two vertical lines. Chances are the upcoming Black Shark 2 will have a customizable LED bars – moved from the edges. Well, we wouldn't be surprised if the beast would retain the RGB "S" logo on the back.
Specifications-wise, Xiaomi Black Shark 2 will be loaded with a Snapdragon 855 Plus Chipset – coupled with a whopping 12GB of RAM.
Based on a report from Geekbench, the handset scored 11,304 in the multi-score test and houses 12GB of RAM and Snapdragon 855 Plus. This latest processor, according to Qualcomm, promises a 4.2% improvement in CPU whereas more than 15% improvement in GPU.