Almost every smartphone nowadays is doing its best to manufacture a smartphone that covers 100% screen-to-body ratio (all screen without any bezels), Xiaomi seems to lead the chart with its smartphone named Xiaomi Mi Mix Alpha in the UK that doesn't only covers 100% but 180% screen-to-body ratio.
Xiaomi has used this screen-to-body ratio to donate the amount of display than to the actual size of the phone chassis itself. It's understood that a higher screen-to-body screen ratio means smaller bezels around. The recently released Apple iPhone 11 Pro is backed by the maximum screen-to-body ratio of 82% – thanks to its wide notch on the front. The upcoming Mate 30 Pro, on the other hand, is claimed to have a 94.1% screen-to-body ratio.
When it comes to Samsung's super-powerful flagship device Galaxy Note 10 Plus, it's flaunting a 91% screen-to-body ratio.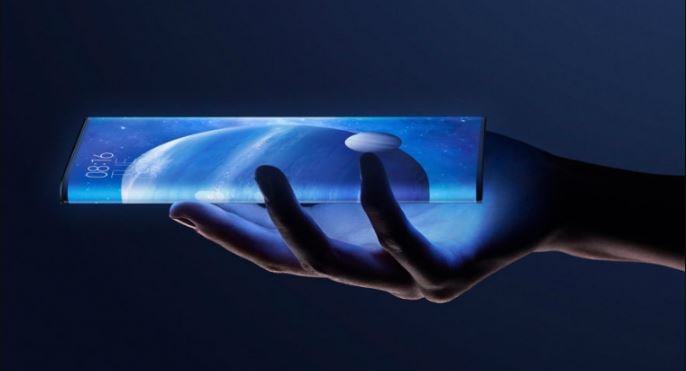 Key Specifications:
Display: 7.9-inches with 180% Screen-to-body Ratio
RAM: 12GB
ROM: 512GB
Chipset: Qualcomm Snapdragon 855 Plus
OS: Android-based MIUI 11 OS
Cameras: 180MP + 20MP + 12MP
Camera Details:
The display of the concept phone wraps around the phone sides and stretches backward. A tight strip on the back is available that houses the camera set-up. And it's the only bezel on the smartphone. When it comes to camera configuration, it's combined with a whopping 108MP shooter -partnered with an ultra-wide 20MP Angle camera and a 12MP telephoto sensor.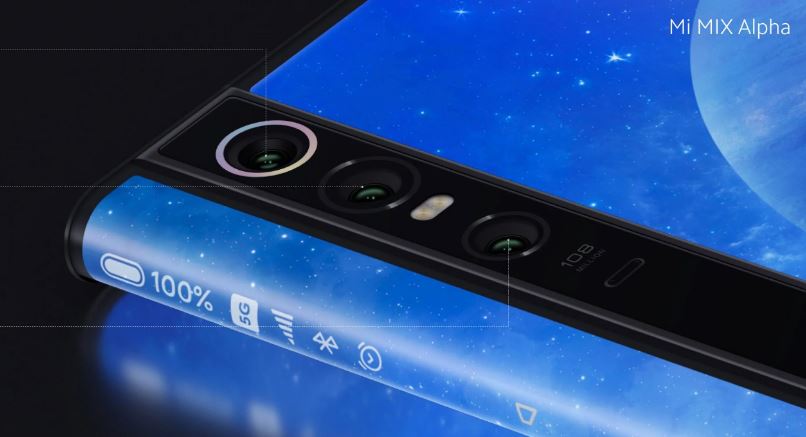 The gigantic 108MP camera is capable enough to capture images at 12032 pixels by 9024 pixels resolution, according to Xiaomi. The most important thing to be noted that more megapixels don't mean that it captures stunning and better images.
The Google Pixel 3 captures outstanding images with a 12.2MP sensor, Huawei P20 Pro with its 40MP camera lens captures marvelous images with a plethora of details – therefore, 108MP doesn't mean it can beat all other devices with its camera quality.
The company has shown its camera results by sharing a taken photo which can be zoomed in up to 8x without losing details.
All kind of notifications and reminders will appear on the sides of the handset. When you use your phone as normal (i.e. the front panel), the back will be sleeping, but it will immediately turn on when you flip it around. You'll have a screen with shortcuts to your most common applications.
As far as your selfies and video calls are concerned, both will be stronger enough than ever before. The back camera becomes a front camera when you turn Mix Alpha around. Hence, you're going to shoot your own selfies using all 108 megapixels.
What Else?
The Xiaomi Mi Mix Alpha will be running on the Android 10 operating system with the company's own MIUI 11. There will be Qualcomm Snapdragon 855 Plus Chipset – partnered with a gigantic 12GB of RAM and 512GB of onboard storage which can be expanded no further. These onboard components are similar to the like of Xiaomi Mi 9 Pro 5G that Xiaomi announced alongside Mi Mix Alpha yesterday.
The total amount of battery is likely to be 4050mAh if details around are to be believed. Besides, it'll have a fingerprint scanner embedded into the display, and a bunch of connectivity options that come alongside Mi Mix Alpha includes Wi-Fi 802.11 a/b/g/n/ac, Bluetooth 5.0, USB Type-C 1, GPS and NFC.
Super-Expensive (Of Course)
Thanks to the all-around display, Xiaomi Mi Mix Alpha wouldn't support any phone case – hence, it's a lot more fragile as compared to any phones in the world. Thankfully, Xiaomi didn't see that as a mainstream handset as it's described as a "concept smartphone" which will not arrive on stores worldwide but a small scale. Price-wise, it's likely to cost $2800. After conversion, Xiaomi Mi Mix Alpha Price UK becomes £2,265 and $4150 in Australia.
The Xiaomi Mi Mix Alpha release date UK isn't confirmed (either it arrives in the UK or not, it's not yet announced). However, in its homeland, China and the nearest regions, it's expected to start arriving in December 2019. Be mindful that the future isn't going to be cheap any further!
Xiaomi has produced its name an Apple clone but is accountable for some significant development. This is not only an absolutely crazy smartphone but also its first Mi Mix in 2016 introduced the "No Bezel Display Idea" – a concept now familiar to all Android brands.
To cut it short, if you are looking to get yourself upgraded with a futuristic smartphone and it's totally fine to spend a plethora of bucks, you should definitely wait for it to get your hands on.