Xiaomi Mi 9 Pro 5G Appeared in Hands-on Video Today
As mentioned in our recent articles, Xiaomi Mi 9 Pro 5G is set to be released on September 24 during an event alongside Xiaomi Mi Mix 4. Both smartphones will be 5G-enabled and powered by Qualcomm Snapdragon 855+ chipset.
Some official images have already appeared online of Xiaomi Mi 9 Pro 5G a couple of days back, showing its battery capacity as well as charging speed. Today, now we have got our hands on a short hands-on video of Mi 9 Pro 5G – revealing its overall look.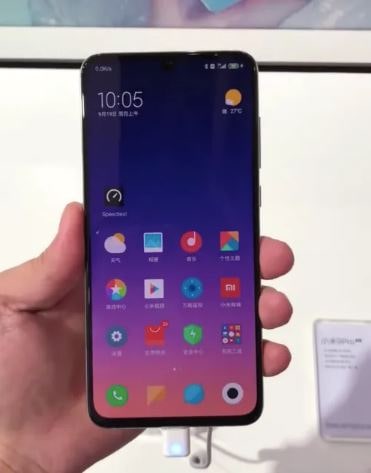 The revealed video indicates a similar design to the like Xiaomi Mi 9 with the almost same display and teardrop-like notch to sport a front-facing camera whereas triple camera configuration is available on its rear.
Moreover, Xiaomi mi 9 Pro 5G will be powered by Qualcomm Snapdragon 855+ Chipset (as mentioned above), 5G connectivity and a gigantic 4000mAh battery along with 30W wireless charging support.
Aside from a short hands-on video, we have seen two new teasers as well – confirming Xiaomi Mi 9 Pro 5G with the latest haptic motor that is capable of delivering stronger vibration feedback. Furthermore, with 5 graphite layers, it'll come with a cooling module – capable of keeping the phone cool when using extensively.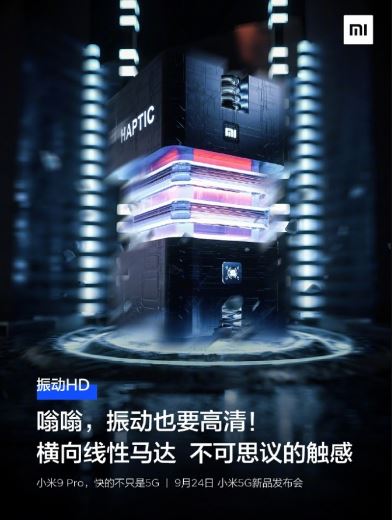 As far as its camera department is concerned, it'll have a triple camera configuration with a 48MP primary camera sensor. The rest of the specifications of Mi 9 Pro 5G include 8GB of RAM, 256GB of onboard memory, Android 9 Pie with MIUI 10.4.1 on top.
Victoria Parkle loves writing about the latest and greatest smartphones as well as all the latest news related to technology. She is enlightening the readers with more than 5 years of experience in writing. And when she doesn't write, she can be found listening to music and watching science fiction movies.