Vivo's NEX smartphone lineup was indeed unique to the market because, under that series, Vivo launched innovative devices. For instance, Vivo NEX was the first smartphone in the world to have a pop-up camera whereas Vivo NEX 2 arrived with dual-screen – on front and back.
Vivo now is read to come up again with its next-generation Vivo NEX smartphone named Vivo NEX 3. Li Xiang, Vivo's Product Manager, already trickled out many specifications and features of the next phone, and now some important details have been leaked online too.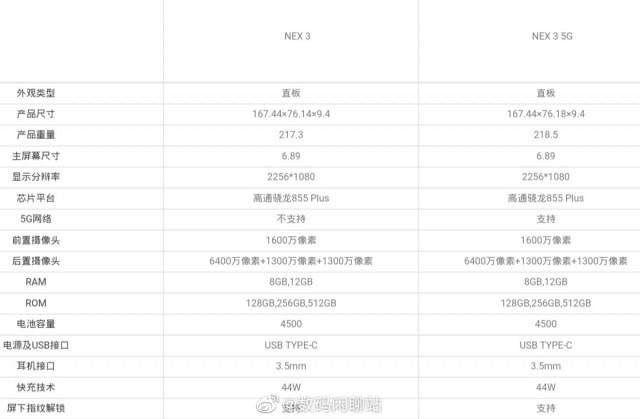 Today, Vivo officially confirmed that Vivo NEX 3 with 5G capabilities would arrive in China somewhere in September 2019 – but an exact release date is yet to be announced. The Weibo announcement was made by Vivo in which an image appeared with sub-title "Here it comes".
The release of Vivo NEX 3 5G phone is likely to be in September. A further image which is indicating some key smartphone specifications such as 96.6% screen-to-body ratio and it's possible because Vivo has adopted a Waterfall Screen design.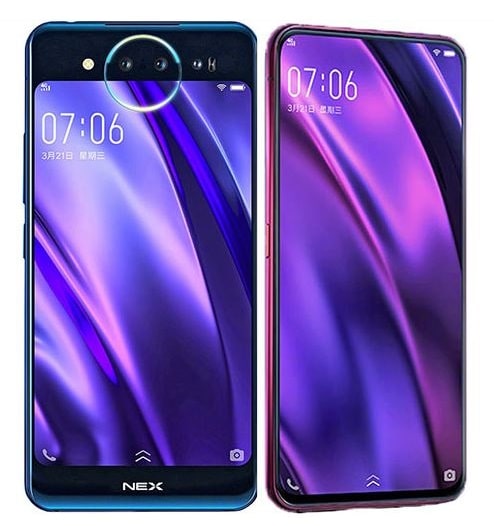 Inside, it's powered by Qualcomm Snapdragon 855 Plus Chipset with 12GB of RAM and 512GB of onboard memory.
The phone has a 64MP main camera sensor at its back in a triple camera configuration according to the leak. As the front-facing camera is not even in the top of the display, the NEX 3 is expected to come with a pop-up camera – similar to Vivo NEX. Some reports have claimed an in-display camera sensor, but it appears unlikely.
In contrast to the other flagships on the market, the smartphone is said to come with a headphone jack. In addition, the 44W quickly charging assistance is also anticipated on the phone.