A Chinese smartphone company Oppo always attracts the attention of the audience worldwide with its eye-catching smartphones that flaunt a decent number of onboard components. Oppo smartphone manufacturer is actually known in rendering innovative yet marvellously technological-based devices. So far, Oppo has gained a handsome position in the market, and it's claimed to be an expert in selfies. It's actually called "Selfie Expert."
The company's primary focus is on its camera department, hence ensuring high-quality pictures. Considering the rest of the areas like design, rear, storage, battery, and others, Oppo is one of the toughest competitors, releasing the best of the best smartphones one after another.
When it comes to Oppo's upcoming smartphones, rumours and leaks suggest a handsome number of devices with modern technology and sleek design. So many smartphones are currently a part of rumours and leaks, and we are yet to receive any official confirmation. Thus, it's possible that any listed below smartphone may not land on shelves in the UK.
However, based on details circulating around, we have listed down quite a few Oppo Upcoming Mobiles 2020 to look, but it's recommended to take everything here on this page with a pinch of salt.
1: Oppo Find X2
The world's first smartphone with a motorised slide frame was Oppo Find X. It was equipped with state-of-the-art features and bezel-less design, and excitingly, Oppo Find X2 is no different if suggestions around turn out to be true. The Best Oppo Phone 2020, named Find X2, so far, is rumoured to sport an under-display camera and button-free waterfall screen. This display flaunts extreme 88-degree curved edges, hence, it's free from any button and bezels. Besides, it's likely to be an ideal device with Oppo's highly anticipated on-screen front-facing camera.
The smartphone is said to be free from any rear-facing selfie camera or punch-hole, but it'll have the most anticipated under-display camera. The Shen stated that "Get ready to be amazed as a perfect and notch-less smartphone is on its way to give you immense screen experience." The official release date and pricing details aren't yet known – but it's most likely to make its debut somewhere in the first quarter of 2020.
Rumoured Features
Display: 6.5-inches AMOLED (1080 x 2340)
RAM & ROM: 8GB with 128GB
Cameras: 24MP + 16MP Rear and 25MP Front
Chipset: Qualcomm Snapdragon 855
OS: Android 10
Battery: 3900mAh
2: Oppo Reno 3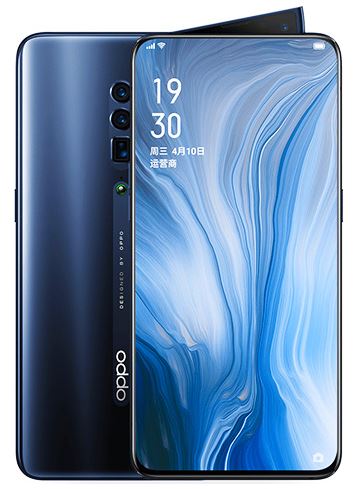 A selfie expert Oppo is planning to lead the chart with a huge lineup of smartphones for 2020. Another Oppo New Launch Mobile 2020 is said to be Oppo Reno 3. This phone is expected to be a camera-centric smartphone – thanks to its quad-camera configuration outback and motorised pop-up camera on the front for selfies.
Aside from its camera department, Oppo Reno 3 seems to be a great option, even in terms of battery and performance. A tip on Weibo has already revealed quite a few key specifications of Reno 3, indicating that it'll succeed Reno 2, which is powered by the Snapdragon 730G processor. A leaked specifications sheet shows that it'll be loaded with 6.5-inches AMOLED display with a maximum resolution of 1080 x 2400 pixels. It'll be running on the Android 9.0 Pie operating system with ColorOS6.1 on top, and Qualcomm Snapdragon 730G (8nm) Chipset will work like a brain. The rest of the features include:
Rumoured Features
Display: 6.5-inches AMOLED (1080 x 2340)
RAM & ROM: 8GB with 128GB/256GB
Cameras: 60MP + 13MP + 8MP + 2MP Rear and 32MP Front
Chipset: Qualcomm Snapdragon 730G
OS: Android 9.0 Pie
Battery: 4500mAh
3: Oppo A11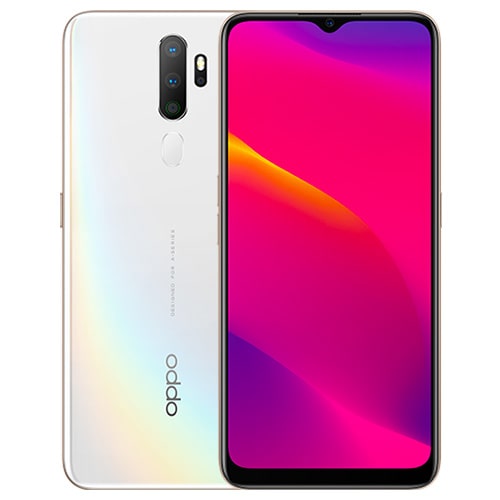 Oppo has already launched A11 in China, and it's priced 1499 Yuan, which after conversion comes to around £166 in the UK. Based on specifications and features, Oppo A11 seems like an upgrade of Oppo's mid-range series. However, it's equipped with ultra-modern design with many technological updated features. With its bigger display, stylish design, and triple rear cameras, it's expected to create a buzz all over the UK.
The smartphone features a vivid and bright 6.5-inches IPS LCD with a maximum resolution of 720 x 1600 pixels at 270 PPI. It's running on Android 9.0 with ColorOS 6.0 operating system (planned to be upgraded to Android 10). Calling Oppo A11 as Oppo Mobile New Model 2020 wouldn't be wrong as rumoured claimed it to hit UK shelves before 2019 ends, but it's unlikely. It'll come in four different configurations to choose from, and quad-camera will be positioned outback to capture everything with a lot of details and colours.
Key Features
Display: 6.5-inches IPS (270 x 1600)
RAM & ROM: 4GB/64GB, 4GB/128GB, 6GB/128GB and 6GB/256GB
Cameras: 12MP + 8MP + 2MP + 2MP Rear and 8MP Front
Chipset: Qualcomm Snapdragon 665
OS: Android 9.0 Pie
Battery: 5000mAh
4: Oppo Reno Ace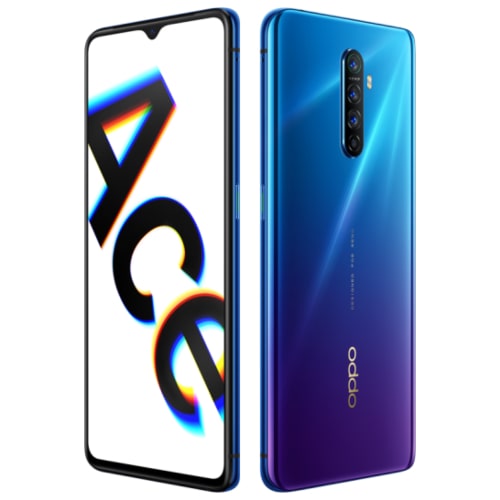 Very much like Oppo A11, Oppo Reno Ace has already launched in China, but it's yet to be landed on UK stores. The company, however, filed the trademark application successfully in the EU and UK via a FastTrack process. Hence, Oppo New Mobile Launch 2020 seems likely, and it's said to come with impressive and surprising features that are similar to Oppo Realme X2 Pro (not really!).
Perhaps you will be disappointed a little as it comes with a dewdrop notch on its 6.5-inches AMOLED display, but interestingly, it has a 90Hz refresh rate alongside a sampling rate of 135Hz. The phone arrives in three different tiers for users to choose from – 8GB with 128GB, 8GB with 256GB and a super-expensive variant with 12GB RAM and 256GB onboard memory.
Key Features
Display: 6.5-inches AMOLED (1080 x 2400)
RAM & ROM: 8GB/128GB, 8GB/256GB and 12GB/256GB
Cameras: 48MP + 13MP + 8MP + 2MP Rear and 16MP Front
Chipset: Qualcomm Snapdragon 855+
OS: Android 9.0 Pie (Planned to Upgrade to Android 10)
Battery: 4000mAh
5: Oppo Reno S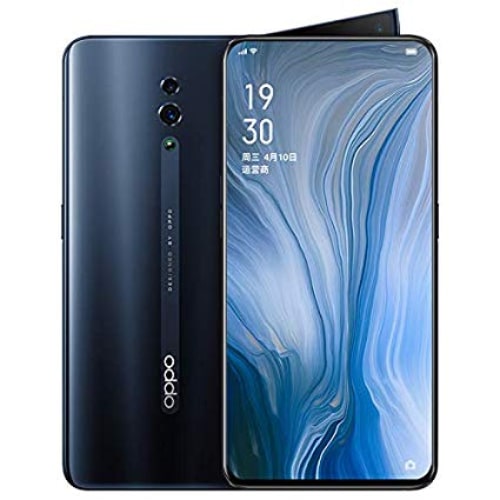 Oppo is planning to have some surprises in 2020 for its audience. Following the latest trends, Oppo is said to launch another Oppo Latest Mobile 2020 named Oppo Reno S. The exact pricing details, and the official release date isn't yet known, but it's expected to hit stores in the UK somewhere in the first quarter 2020.
The Oppo Reno S will be one of the super-expensive smartphones – thanks to its flagship specifications and most-appealing design without any notch or a front camera. The phone is reported to flaunt a 65W SuperVOOC 2.0 fast charging, which is the super-fast mobile charging standard in the market, for now. The rumoured Oppo Reno S specifications include:
Rumoured Features
Display: 6.5-inches AMOLED (1080 x 2400)
RAM & ROM: 8GB/128GB
Cameras: 64MP + 8MP + 13MP + 2MP Rear and 20MP Front (Pop-up)
Chipset: Qualcomm Snapdragon 855+
OS: Android 9.0 Pie
Battery: 4300mAh
6: Oppo Foldable Smartphone
As everyone nowadays is demanding something unique with new design and features, every smartphone brand is looking forward to coming up with a foldable smartphone. Samsung has already released Galaxy Fold (foldable smartphone), and Huawei has its own foldable phone named Huawei Mate X. Oppo has geared up to launch its own foldable smartphone, but according to Oppo's VP Mr Brian Shen, Oppo wouldn't ship any foldable smartphone until it sees a lot of demand worldwide.
Design-wise, however, Oppo foldable smartphone looks a lot like Huawei, rather than Samsung. It has a single OLED panel that wraps around both sides, and there is a thicker bar on one side – sporting camera and many other components. Either Oppo launches it officially or not, but it'll be one of the most expensive devices like Samsung's and Huawei's.
What are the Features?
As of now, we only know a very little about Oppo foldable smartphone, and it's quite unclear of what the onboard components will be and how much display size it'll be loaded with. The rumours, however, are suggesting that it'll be a strong challenger and will give a tough competition to the like of Galaxy Fold and Huawei Mate X.
Wrapping Up
Unlike other sites, we at NextGenPhone do not thoroughly review or test any smartphone. Instead, we use only details shared by the best authentic sources. We make things less complicated by providing the most authentic details available online. This Latest Oppo Phone 2020 List may not be dead final as we will have it updated as soon as more information drop. In the meantime, you can share your thoughts by leaving a comment below, as it helps us to serve you even better. So, tell us, what do you think?