Tablets market isn't loaded with a ton of ground-breaking and Best Tablets 2020 but giants like Samsung, Huawei, Xiaomi, and others have a handsome range of tablets to choose from. Samsung Galaxy Tab S6 among others is an exquisite overall Android tablet with everything on paper one would want.
It's equipped with a huge display like a laptop, entirely-baked specifications, a Stylus, and many other eye-catching features.
The Galaxy Tab S6 is a little expensive and may not be an excellent option for those who are running short on budget. However, it's too hard for any other tablet to beat the Galaxy S6.
For those who are in a search of something different like affordable tablets with basic specifications and features, we have few other picks in our best tablet for the money here that work flawlessly without any glitch and wouldn't make your wallet cry. So, let's get it on!
1: Samsung Galaxy Tab S6
The most-appealing feature on a tablet is its massive display, robustly built quality, loudspeakers and, of course, glitch-free software. Interestingly, Galaxy Tab S6 has everything on paper and that's what makes it one of the very best tablets available today in the UK.
Its specs sheet doesn't leave any other desire – thanks to its Snapdragon 855 Chipset, 6GB RAM, well-optimised software and internal storage to store loads and loads of data conveniently. As it's a product from a well-recognised brand, you will get a best-in-class performance, battery, and display.
The Galaxy Tab S6 is an ultimate option if you want to perform everything on a tablet and willing to spend extra bucks.
2: Samsung Galaxy Tab S5e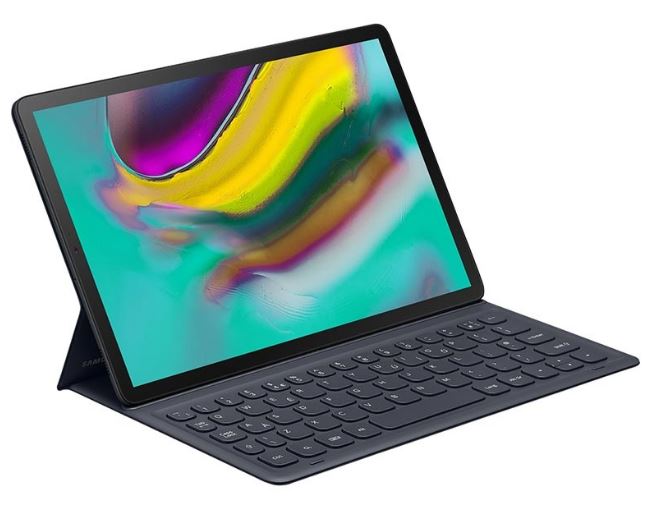 Not everyone can afford buying an expensive Galaxy Tab S6. However, for those, Samsung has Galaxy Tab S5e which is the best tablet for you with an identical display and quite a few other specifications to experience everything like Tab S6.
It's flaunting an exquisite 10.5-inches Super AMOLED display with quad speakers to take your enjoyment to the next level when watching movies or TV shows. The fingerprint scanner is available on its side – instead of in a display. Moreover, it's exceptionally light and slim and easy to carry – regardless of its biggest 10.5" display.
3: Asus ZenPad 3S 10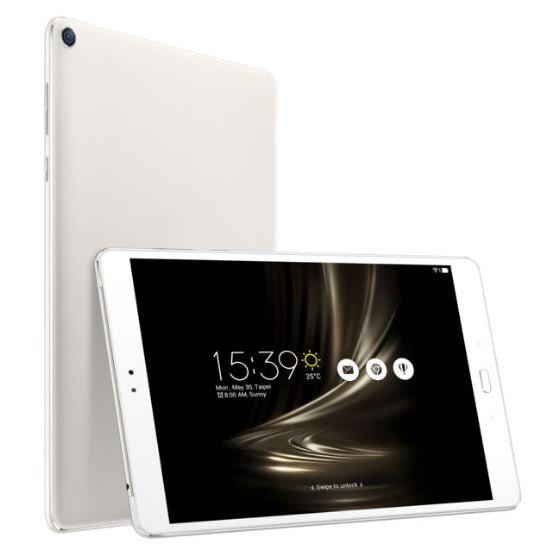 At first glance, Asus ZenPad 3S 10 looks a lot like Apple's iPad but not it's not. This gorgeously designed Asus ZenPad 3S 10 our 3rd favourite Android tablet you get your hands on with immediate effects. It's loaded with a handsome number of components inside and a super-bright and shiny display alongside eye-catching design.
The overall build quality and its enough battery life both aren't as best as one would want – but it's highly recommended over Samsung Galaxy Tab S6 – thanks to its lower price point. Making a long story short, it can be a good option if you're looking for something amazing and dazzling without spending a fortune.
4: Lenovo Yoga Tab 3 Plus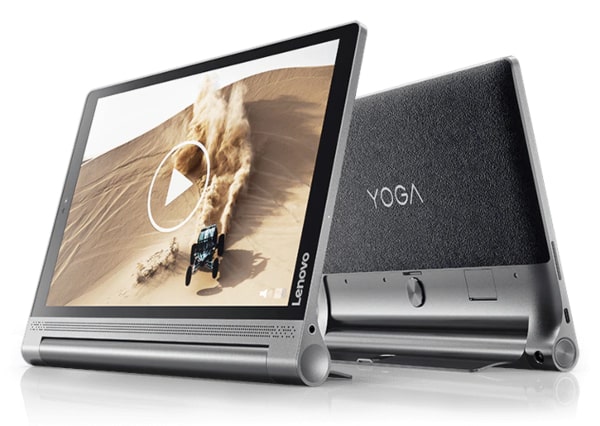 Lenovo Yoga Tab 3 Plus doesn't set users back as much as an iPad but it's loaded with a vast range of advantages that cannot be found on Apple's go-to tablet. Although Lenovo launched its Yoga Tab 3 Plus a couple of years back – but it's still one of the best android tablets to buy in 2020 thanks to its excellent Dolby Atmos speakers, built-in stand and bigger display with higher resolution.
Perhaps you would be disappointed having a look at its odd design but it's a great option to go for if you are addicted to Netflix. It's also a great choice for reading books, magazines, and surfing the web.
5: Huawei MediaPad M5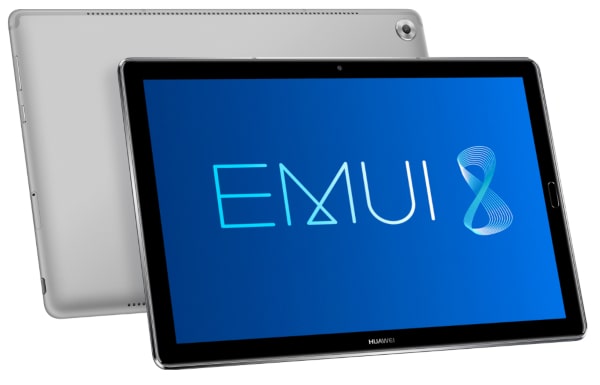 The Huawei Media Pad M5 is equipped with an 8.4-inches display which isn't as higher as Samsung Galaxy Tab S6 but it promises to deliver users with exemplary visuals with its maximum resolution of 2560 x 1600 pixels.
It has slim bezels around and packs some serious components such as HiSilicon Kirin 960 Chipset, 4GB RAM for lag-free performance and a 13MP rear camera.
The amount of onboard storage is 128GB and the Android Oreo 8.0 operating system is available for flawless software experience. The graphics needs are managed very well and it has a smart technology which adjusts unclear frames of contrast to enable for a clearer, crisper and compelling visuals.
6: Lenovo Tab 4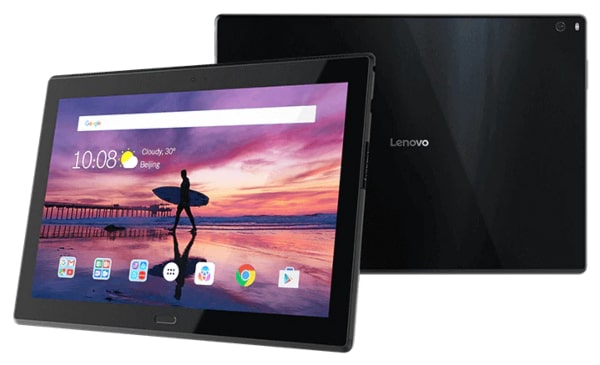 Lenovo Tab 4 packs punch and its lower end of price point makes it one of the best tablets on the market today. This 8-inches piece of technology has Full HD display which doesn't offer the top resolution but it's more than enough to watch videos and play games and to go with exquisite visuals.
Moreover, Tab 4 has Dolby Atmos speakers to give you cinema-quality audio and the Quad-core Snapdragon processor promises to provide you with plenty of oomph for day-to-day tasks and high-quality entertainment both. It's partnered with 2GB RAM and 16GB internal storage.
7: Amazon Fire HD 10
There is no other best option under £200 than Amazon Fire HD 10 which is Amazon's biggest and indeed, one of the best-value 10-inches tablets. Calling Fire HD 10 as the very best tablet of 2020 wouldn't be wrong as it's sporting a decent Full HD screen and a handsome amount of internal storage to store a plethora of data such as images, files, and even movies.
Amazon Fire HD 10 could be an outstanding option if you can live happily with a limited number of applications as compared to what you can find in the Google Play Store on Android tablets.
8: Amazon Fire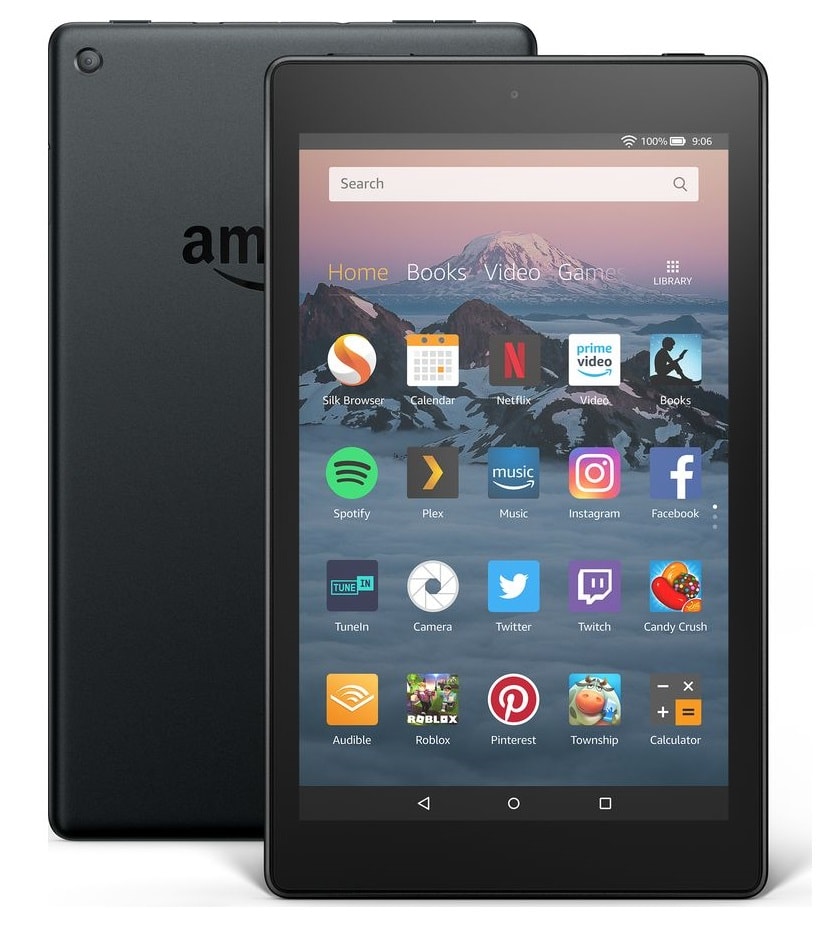 If you're looking for a cheap Android tablet that's about anything more costly that tablets can do, your best choice is the seven-inch Amazon Fire.
The price does mean that the tablet is not necessarily the fastest on the market or has the best picture quality, but it is a good choice to read e-books via the integrated Kindle app or view videos through streaming service in Amazon.
This tablet comes in two different storage tiers -8GB or 16GB, but can also be extended locally with a MicroSD card or through cloud storage. At just 11 ounces, the seven-inch tablet will also be surprisingly lightweight, about the same weight as a paperback book.
9: Google Pixel Slate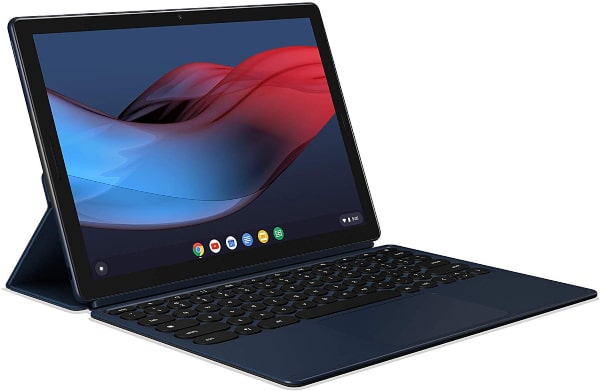 It's elegant, strong and ready to make its way to the tablet-laptop market. The Google Pixel Slate, which weighs only 1.6 pounds offers a very portable device for people looking for entertainment or a way to work on the move.
The device is based on an 8th Gen Intel Core m3 processor for fast speeds and robust performance and its onboard memory is ranging in between 64GB to 256GB. The 12.3-inch molecule display screen provides a crisp 3000x 2000 resolution, regardless of whether you're looking at Netflix or working on Google Chrome.
10: Samsung Galaxy Tab S4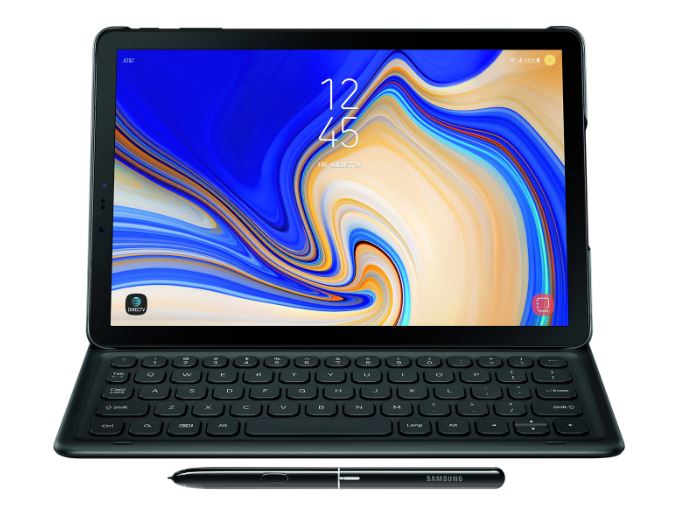 Our list of best tablets of 2020 cannot be completed without mentioning Samsung Galaxy tab S4. Regardless of its same price point like its predecessor, it's a tremendous answer to Apple's iPad Pro and many other flagship tablets on the market.
It's loaded with Samsung's DeX software to provide PC-like functionality. Besides, Samsung claims its Galaxy Tab S4 as an alternative to a laptop but it's only achievable if your internal storage is quite basic.
The Last Word
When it comes to choosing a new tablet 2020 – there are a couple of things you should keep in your mind. A tablet with the latest operating system is an excellent option for you and what you're going to perform on a tablet, it'll affect your budget.
We hope you'll get what you're looking for, as listed above tablets are more than enough to take you through whatever you need. We are keeping an eye on all upcoming and currently available best Android tablets and we will have this page updated as soon as more tablets hit shelves in the UK.
Which one is your favourite? Does Galaxy S6 entice you to get your hands on? Drop us a comment below!