Like Samsung, Huawei and other major giants, Sony launched four smartphones at Mobile World Congress (MWC) 2019 in Barcelona. The four revealed smartphones were named Sony Xperia 1, Sony Xperia 10, Sony Xperia 10 Plus and Sony Xperia L3.
The Xperia 1 sports three camera sensors on its back and has 4K video recording capabilities whereas Xperia 10 and 10 Plus are loaded with a 21:9 aspect ratio whereas Sony Xperia L3 has no trump card of its own. The phone didn't make its way towards the United States, but Sony Xperia L3 UK is one of the cheapest smartphones in the market.
The phone adopts the company's latest and coolest design with a trendy biggest display with an aspect ratio of 18:9 instead of 21:9 like Xperia 10 and 10 Plus. A side-mounted fingerprint scanner is another most appealing feature of the beast, and that side of the phone is the best place to put a scanner as it has already proven to be exceptionally natural and convenient.
The Sony Xperia L3 key highlights are related to its notch-less 5.7-inches IPS LCD, Android Oreo 8.0 OS (upgradable), MediaTek Helio P22, a dual-camera setup outback, 3GB RAM, 32GB ROM, and 3300mAh non-removable battery. What else does it make a great choice to get your hands on? Let's find out below in our Sony Xperia L3 review.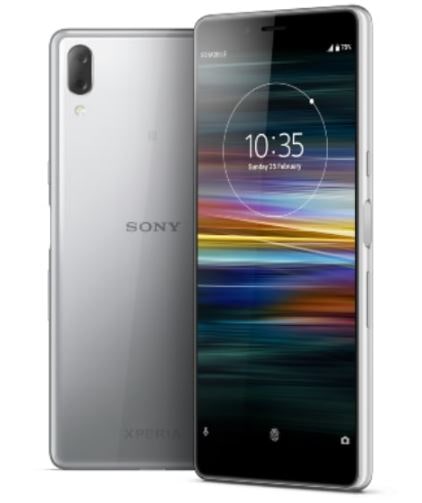 Release Date and Price:
Either it arrives in the United States or not, we aren't sure about it – but as far as Sony Xperia L3 release date the UK is concerned, it went live across the country back in February 2019 and now available on major shores as well as Sony's official website to get your hands on.
It's also available on numerous plans from Amazon UK, Vodafone, O2, EE, and Carphone Warehouse.
Talking about Sony Xperia L3 Price UK, it set users back £169 which directly gives a tough competition to Moto G7 Play that costs £149 and if you don't mind spending a little more, Xiaomi Mi A2 Lite at £179 is an excellent option.
Samsung Galaxy J6 Plus and Honor 10 Lite both are marvellous choices at £200. Besides, with all onboard features, Sony Xperia L3 doesn't entice users when putting it against the super-powerful Samsung Galaxy S10 or iPhone XS Max – however, everything available in L3 is rather inspiring at £169. What do you say?
Sony Xperia L3 Design:
The Rear Panel is Made of Plastic
The Design Looks Outdated
154 x 72 x 8.9 mm Dimensions and 156g Weight
The overall Xperia L3 design looks nice – but it's quite outdated, no doubt about it. It doesn't come with many important design features such as edge-to-edge display and notch on the front but frankly speaking, it's not a bad design by any means.
As far as its budget-friendly price tag is concerned, it looks impressive. The front is made of glass whereas the back and sides of the phone are covered by plastic finish – giving it a premium look. The back, however, quickly gets fingerprints on it but cleaning them isn't difficult. How about using Sony Xperia L3 Case to avoid fingerprint outback?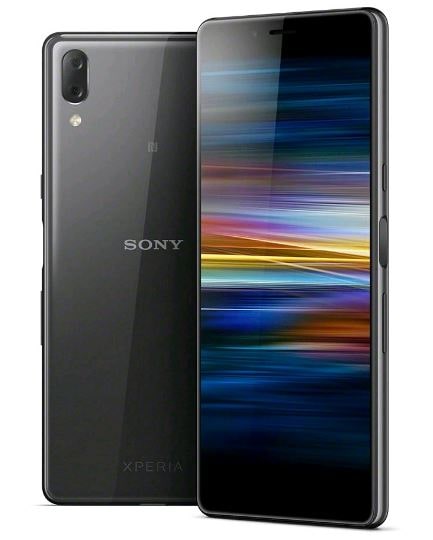 On the front, there is a 5.7-inches IPS LCD whereas the sides are plain with all the buttons, i.e. power and volume rockers alongside a fingerprint scanner (on the right-hand side). Everything mounted on a single side looks awkward as it isn't the largest phone that fulfill today's standard.
Well, placement of a fingerprint scanner looks impressive as that's where the user's thumb or finger can easily reach. The left-hand side, on the other hand, is covered by a SIM and microSD card slot. The MicroSD card slot sounds impressive as for most of the users, 32GB of internal storage isn't sufficient to store loads and loads of data.
On the bottom, you can see a speaker grill, a standard headphone jack, and USB-C Port. The availability of a standard headphone jack in 2019's device also sounds lovely as many major brands have started ignoring this feature which is still required by many users.
Sony Xperia L3 Display:
7-inches IPS LCD Display with 720 x 1440 Pixels Resolution
Average Display Performance with Average Colours
18:9 Aspect Ratio isn't All Bad
When it comes to its screen, Sony Xperia L3 can seem behind some other budget-friendly smartphone – thanks to its lower 720 x 1440 pixels resolution. The Sony Xperia L3 looks much less bright if your current phone is equipped with Full HD display. Quite small icons of apps seem less clean. But you will be surprised to see how easily the lower sharpness beats the other recent 720p devices, such as the Moto G7 power.
If you want a really good view, you need to consider upgrading to something like Honor 10 Lite or Huawei P Smart 2019.
The Xperia L3 is not loaded with the brightest screen in its class. This you'll also note when you, try looking at the video while travelling on a train as daylight streams through the screen, or go out for a sunny day to take photographs. Hight ambient light rates are managed correctly by Motorola's Moto G7 Power.
The screen controls are also quite bad. Many other Xperia devices have multiple colour modes from which to choose. The RGB colour temperature sliders in the Sony Xperia L3 are just as intuitive as the VCR display controllers.
Those under the age of 35 who have no idea what that is, are most of the time grateful for this unintuitive stuff. The screen of the Sony Xperia L3 is overall good, but not exceptional in any way. This is an 18:9 screen, as wide as smartphones with notches, but it doesn't come with a notch.
Sony Xperia L3 Camera:
13MP + 2MP Rear Cameras
8MP Front Camera
LED Flash, HDR, Panorama and 1080p Videos at 30fps
The camera department is slightly a different case in Sony Xperia L3. The phone, on paper, is equipped with a 13MP primary camera – partnered with a 2MP camera for depth images. Both sensors are up to snuff and capture lots of details as compared to the most at this price.
Captured images in daylight are fairly impressive, and with indoor scenes, it struggles a little more and lacks many details.
It's not really a hero in terms of cameras. The dynamic spectrum of the Sony Xperia L3 is lower than average, which sometimes means that the light bits of your pictures are flat, details-free blocks. Nonetheless, pictures are more often a bit bumpy, the shadow areas look blurry.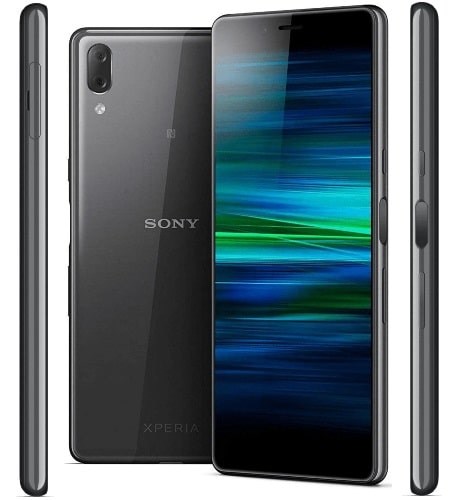 There are also issues with colour precision occasionally. Many skies just don't look as impressive as they should. Blue is not what you're looking at remotely. It's a patchy, but not a bad lens. You can take a big picture with the right scene.
The one more additional dynamic mode is "Bokeh". This causes the context to blur and produces a depth map on the fly with the second camera. As usual with low depth sensors, if you get creative with your designs, it appears to be confused, but the blurred effect looks exquisite when it works perfectly.
Nevertheless, video skills are as simple as at the cost. The Xperia L3 is capable enough to record 1080p videos – but there is no software stabilisation for smoothness.
Sony Xperia L3 Performance:
MediaTek Helio P22 Chipset
Acceptable PowerVR GE8320 CPU
3GB RAM, 32GB ROM, and Android Oreo 8.0 OS
The Sony Xperia L3 has a thin layer of dust in terms of software. It operates with Android 8.0 instead of Android's new 9.0, and the interface is not the newest for Sony.
The Sony Xperia 10, however, is loaded with a better version. So, what's the difference? The list for applications is a collection of pages rather than a scroll. The fonts are unique, and older versions are parts of the menu settings.
Because of its low price, the kind of buyer attracted the Sony Xperia L3. But many people shopping for less than £200 want the new and most relevant technology and software to be accessed.
Sony has decided to go for MediaTek Chipset instead of popular Qualcomm Snapdragon Chipset. It's Helio P22 which has 8-core and to manage a graphical department, it flaunts PowerVR GE8320. In terms of performance, it's powerful enough to make it relatively smooth and fast, but again, it's not as up to snuff as flagship devices.
The 6-series Snapdragon CPU of Moto G7 Play is a further innovation, and the Snapshot 636 of Nokia 7.1 is better loads for just a little more money.
Nonetheless, don't completely write off the Sony Xperia L3. Because the screen is quite small, it is all right with the Helio P22. In the case of high graphics, Asphalt 8 runs perfectly well while PUBG runs fine with simple visuals.
Sony Xperia L3 Battery:
3300mAh Battery (No Fast Charging)
Enough to Last a Single Day with Casual Use
You'd better make sure the battery is enough if you won't offer any technology that makes the phone stand out from the competition.
The available battery capacity in Sony Xperia L3 is 3300mAh which isn't really bad for an IPS LCD display with a size of 5.7-inches. However, its battery stamina isn't as impressive as Moto G7 Power. This is not surprising if Motorola offers a whopping 5000mAh battery, the Xperia L3 can still last all day long with casual to heavy usage.
There won't be two days of juice, neither it comes with a fast-charging feature. But you don't have to worry about the L3 being out of juice on a night out.
Read Sony Xperia L3 Review from Expert reviews
Review overview
The Pros
Affordable Price Tag
Wide Display Without any Interruption like Notch
Acceptable Dual Camera Sensors
The Cons
Design Looks Outdated
Lacks Great Video Recording Capabilities
Outdated Android Operating System
Summary
7.7Let's finish this off by saying, Sony Xperia L3 is overall an acceptable smartphone with almost everything you need to fulfill your requirements. It should just be the top budget-friendly smartphone thanks to its camera, which is not an embarrassment and interestingly, it's not gratingly slow. Moreover, it lasts all day long with ease, and one can play graphics-enriched games too without any glitch. The expensive devices, however, offer much more and here is where Xperia L3 lacks. The display and overall design look outdated, and OS operating system is out of date as well. While, there is no area which lacks, it's generally fine.