Sony is doing hard to regain its position in the world of smartphones, and it seems that Sony is adapting to a new era of smartphones and ready to give tough competition to the giants like Samsung, Huawei, and others.
The company appears to launch its next-generation flagship smartphones with entirely-baked components to grab the attention of users worldwide. Two flagship devices are on their ways named Xperia 1 II and budget-friendly version Sony Xperia 10 II.
Both devices were planned to be launched by Sony at Mobile World Congress, which was scheduled for February 24 in Barcelona but cancelled due to the Novel Coronavirus eruption. We have compiled all details about Xperia 10 II below we have gone through so far. So, let's have a quick look!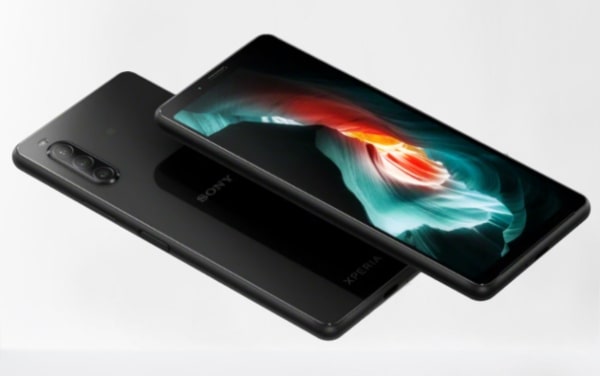 Release Date and Price
Sources told NextGenPhone, alongside Xperia 1 II, Sony made an announcement of 10 II back on February 24th of 2020, but an official Sony Xperia 10 II release date is not yet confirmed. Therefore, it's better to wait for a little to see when or where Xperia 10 II will be out.
It's to be noted that both Xperia 1 II and 10 II will hit shelves in Europe in June, according to sources, and the US and other parts of the world will get these devices a bit late (not really!).
The exact Sony Xperia 10 II Price is unclear as well, but some online sources have said that users would be able to get one after spending approx. €370 for its 4GB/128GB variant, which after conversion, comes to around £311/$402/AU$612. Users will have an option to pick it up in a choice of two colours – Black and White.
Xperia 10 II – Everything We Know
Sony Xperia 10 II is the company's mid-range offering for those who are short on budget but looking to have a flagship experience. The phone replaces both Xperia 10 and 10 Plus with quite a few significant improvements.
This mid-range phone houses a trio-camera configuration outback and sports an IP65/68 water-resistance design that actually makes it stand out from a crowd.
Camera
On paper, its rear triple camera setup looks great and powerful – thanks to its 12MP (wide) primary camera lens that works perfectly with an 8MP (telephoto) and 8MP ultrawide sensor for strong autofocus.
The front side of the phone, on the other hand, is equipped with an 8MP camera with strong front-facing shots.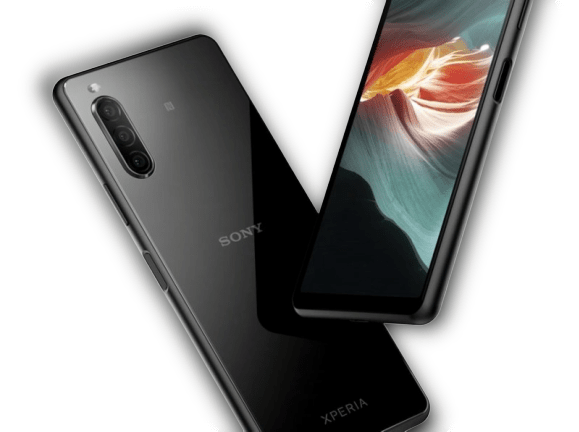 Display and Dimensions
The Xperia 10 II flaunts a 6-inches display – based on Full HD+ OLED Technology with an aspect ratio of 21:9, like Xperia 1 II. With such an aspect ratio, Sony believes in offering users marvellous experience while watching movies or playing games. It measures 157 x 69 x 8.2mm in dimensions and weighs only 151 grams.
What's Inside?
Expecting the highest performance for multitasking might disappoint you as it's loaded with Qualcomm Snapdragon 656 Chipset, which is paired with 4GB RAM and Adreno 610 GPU.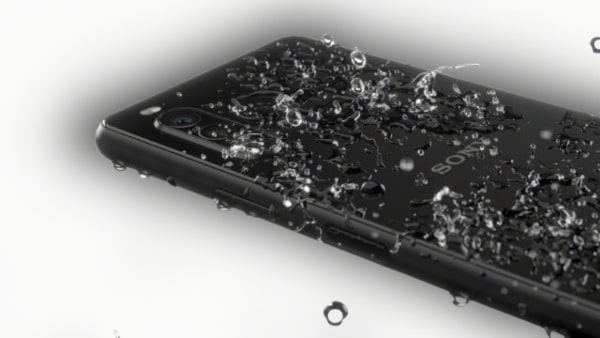 Although it's quite enough to perform your routine job without any glitch, but wouldn't take you through smooth and silky graphics-enriched games and multitasking. The available onboard memory is 128GB, with an option to expand it further via micro SDXC.
Battery & Others
Unfortunately, Xperia 10 II neither comes with 5G capabilities nor sports an enormous – unlike Xperia 1 II. However, it's a 4G LTE smartphone with a 3600mAh non-removable battery, which is quite perfect as far as its price point is concerned.
18W fast charging feature is available, and it comes in two colours to choose from – Black and White.
Sony Xperia 1 II Summary
As mentioned in one of our earlier posts, Sony Xperia 1 II wouldn't arrive on stores before June, and it's like to set users back a whopping £849. The phone is said to sport a 6.5-inches display with an aspect ratio of 21:9 – based on OLED Technology. It'll have Qualcomm Snapdragon 865 Chipset – partnered with a gigantic 8GB RAM and 25GB storage.
The back would be loaded with a quad-camera configuration, comprises of a 12MP + 12MP + 12MP + ToF sensor, whereas an 8MP sensor would hold its position on the front for selfies. A 4000mAh powerful battery will be responsible for providing power to the Xperia 1 II all day long.