It's almost one year since Sony launched its most-anticipated Sony Xperia 1, and now Sony is back with another flagship-level smartphone named Sony Xperia 1 II with many improvements in camera, display, and battery.
The Xperia 1 II will be loaded with 5G capabilities, and it'll be Sony's first smartphone to sport 5G. The phone is said to make its way toward Europe first and later will be launched in the U.S., Canada, and other parts of the world.
With its latest and coolest improvements, Sony Xperia 1 II is ready to catch up with the competition. Making it short, it's a typical Sony flagship smartphone that will entice many to get their hand on. We have compiled everything here we know about Sony Xperia 1 II. So, let's have a look!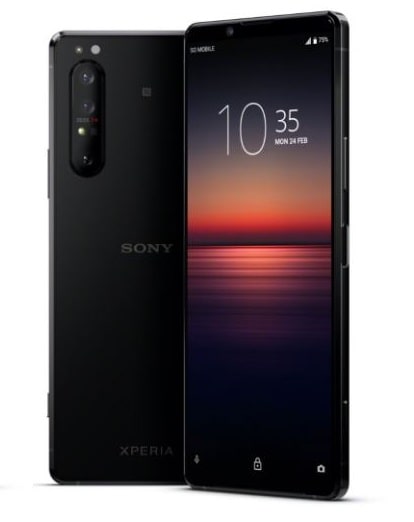 Release Date and Price
Sony made an announcement back on February 24, but the official Sony Xperia 1 II release date is not yet confirmed. If everything goes according to plan and rumours are to be believed, it'll be available Late Spring 2020 in Europe, the US, and other parts of the world. Late Spring 2020 means we all have to wait until the end of May.
It's a successor of last year's Sony Xperia 1, which was launched at a similar time back in 2019. The phone was released in May but didn't arrive on shelves before June – therefore, expecting the same for Xperia 1 II wouldn't wrong.
Details are pretty blurred in terms of Sony Xperia 1 II Price as Sony itself not announced yet. However, we can add our educated guess by focusing on Xperia 1 Price, which was somewhere in between £800-849 ($900-949/AU$1300-1365).
We should expect at least a similar price tag or a little hike – thanks to the improvements in display, camera, and battery.
What Do We Know So Far?
At first glance, Sony Xperia 1 II seems to fulfill users' needs as the latest SD 865 Chipset is partnered with a whopping 8GB RAM and 256GB of internal storage. In comparison with Galaxy S20 Ultra, it doesn't seem to be enough – but overall, 8GB RAM is more than enough to give you glitch-free and smooth multitasking as well as gaming.
The Camera
Sony has added some of its own software customisations such as super-fast autofocus in its Xperia 1 II. Unfortunately, it lacks a long-range optical zoom, but it's good to see an ultra-wide-telephoto camera combination here.
It comprises 12MP Ultra-wide, 12MP Wide, 12MP Telephoto, and 3D iToF Depth sensor at the rear, whereas an 8MP camera sensor is available on the front for selfies and video calls.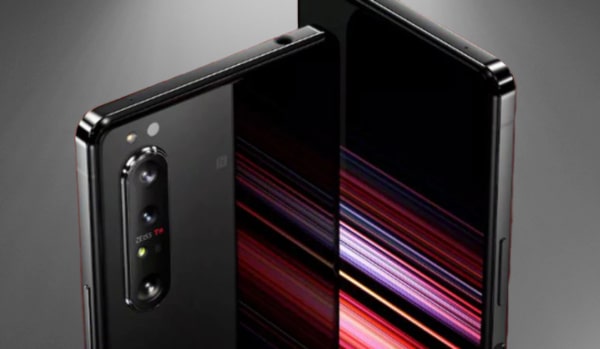 5G Capability
This upcoming smartphone is set to be working on sub-6GHz 5G networks instead of mmWave. Perhaps it would create a problem for many of you if your carrier only deploys mmWave network – for instance, Verizon in the United States.
Display
The display is reported to be 6.5-inches in size with a resolution of 3840 x 1644 pixels and an aspect ratio of 21:9. It has a protection of Corning Gorilla Glass 6 too. Based on its resolution, the display seems to be crisp, vivid, and bright, but buying only on the base of resolution is not a bold move.
Battery
The battery size is significantly increased by Sony this time in its Xperia 1 II – contains 4000mAh. This is, indeed, 700mAh more as compared to last year's Xperia 1 and is equal to the most-expensive flagship named Galaxy S20.
Besides its massive battery size, another good news is its 21W fast charging that can fill up the battery up to 50% in less than 30 minutes, which is sold, undoubtedly.
Most important of all, it'll have an option of wireless charging that is missing in many previously launched Sony's flagships.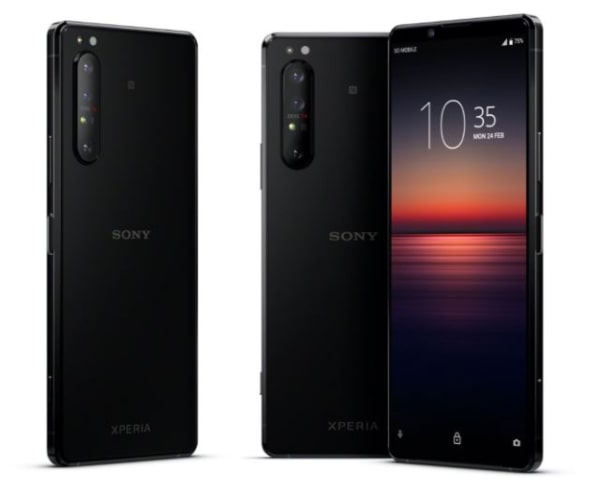 How About Xperia 10 II?
The Xperia 1 II wouldn't arrive alone as we will, too, see Xperia 10 II, which is an evolution of Xperia 10 smartphone. The phone will be sporting a 6-inches display – based on OLED with an aspect ratio of 21:9. This phone, according to Sony, will be equipped with Sony's Triluminos Tuning that can be found on its Bravia Televisions.
The display will have a resolution of 2520 x 1080 pixels with a protection of Corning Gorilla Glass 6. The body is IP68, water-resistant, and it weighs only 151 grams.
The backside will house a trio-camera setup – comprise of a 12MP + 8MP with 2x Optical telephoto shot. Under the hood, Qualcomm SD 665 Chipset will be partnered with 4GB RAM, and 128GB of ROM and 3600mAh battery will be responsible for its power.