When it comes to choosing Smartphones for Kids, it's not quite as simple as you might expect. With a handsome number of different smartphones around to choose from, all with enthusiastically varying prices, making it quite hard to pick one out that suits your kids' needs.
But if you have made up your mind that your child has grown enough and it's now the time for him/her to have his/her own smartphone, we have compiled a list of Good Smartphones for Kids 2020 to help you make your decision faster and easier. So, let's get it on!
1: Nokia 3310
"Not Really Impressive but Basic Phone for Your Child"
Key Features
Dimensions: 115.6 x 51 x 12.8 mm
Weight: 85 g
Display Size: 2.4-inches (240 x 320 Pixels)
Operating System: No
Chipset: No
RAM & ROM: N/A
Cameras: 2MP Rear Only
Battery: 1200mAh
Colours: Warm Red, Dark Blue, Yellow and Grey
If you are running short on cash and looking for something basic and Best Smartphone for Kids, Nokia 3310 has got you covered. This phone can also be used as an emergency dialer and for many other purposes.
Although it's not a flagship-level smartphone – therefore, it doesn't come with all those super-fancy Android or iOS apps. However, it's considered good enough and does a job very well when it comes to basic tasks like texting to loved ones or calling.
Aside from its basic internal features, Nokia has built it's 3310 quite perfectly, so it would definitely withstand the infrequent drops more than the most.
2: Motorola Moto G7 Power
"Not Less than a Surprising Phone for Older Kids"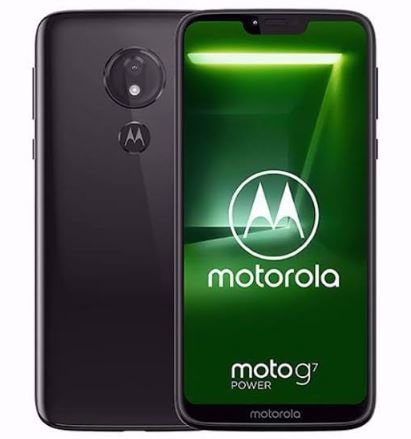 Key Features
Dimensions: 159.4 x 76 x 9.3 mm
Weight: 193 g
Display Size: 6.2-inches (720 x 1570 Pixels)
Operating System: Android Pie 9.0
Chipset: Qualcomm Snapdragon 632
RAM & ROM: 3GB with 32GB and 4GB with 64GB
Cameras: 12MP Rear and 8MP Front
Battery: 5000mAh
Colours: Ceramic Black, Marine Blue, and Iced Violet
Though Motorola Moto G7 Power isn't too old but it doesn't set users back a lot. Instead, it falls in a budget phone category thanks to its small display size average onboard components. Motorola Moto G7 Power is indeed the best Kids Mobile Phone 2020 you can buy right now as it hardly leaves a dent in your bank balance or makes your wallet cry.
The Moto G7 Power is offering state-of-the-art camera at unmatched rates as well as up to snuff performance to perform daily tasks or play games without any lag. Moreover, it has a fabulous 18:9 aspect ratio display and a gigantic battery life for all-day-long entertainment. Making a long story short, there is nothing better than that.
3: Apple iPhone SE
"Undoubtedly Apple's Cheapest Phone for Kids"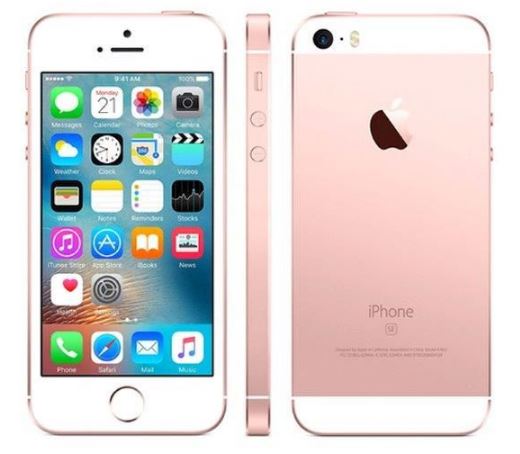 Key Features
Dimensions: 123.8 x 58.6 x 7.6 mm
Weight: 113 g
Display Size: 4-inches (640 x 1136 Pixels)
Operating System: iOS 9.3.2 Upgradable to iOS 13.2
Chipset: Apple A9 14nm
RAM & ROM: 2GB/16GB, 2GB/32GB, 2GB/64GB and 2GB/128GB
Cameras: 12MP Rear and 1.2MP Front
Battery: 1624mAh
Colours: Space Gray, Silver, Gold and Rose Gold
We have to admit that most of the children do not wish to have an Android smartphone – but an iPhone, instead. And the good news is that Apple has something interesting – iPhone SE. You now no need to fork out four figures to get your hands on as a pint-sized Apple SE phone has got you covered.
The Apple SE phone is like a pint-sized phone that doesn't cost a whopping and but it's not a Cheap Smartphones for Kids as compared to the other phones listed here.
So, if you are willing to spend a little more, you will definitely be rewarded with seamless and flawless performance, punchy display, impressive battery life, and an exquisite camera, of course.
4: Alcatel 3V
"A Decent Smartphone for Kids with Decent Onboard Components"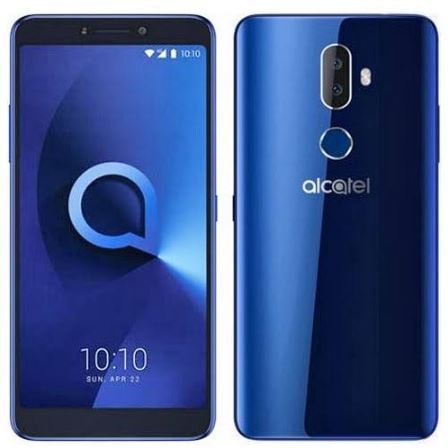 Key Features
Dimensions: 162 x 76 x 8.1 mm
Weight: 155 g
Display Size: 6.0-inches (1080 x 2160 Pixels)
Operating System: Android Oreo 8.0
Chipset: MediaTek MT8735A
RAM & ROM: 2GB with 16GB and 2GB with 32GB
Cameras: 12MP + 2MP Rear and 5MP Front
Battery: 3000mAh
Colours: Spectrum Gold, Spectrum Blue and Spectrum Black
Alcatel 3V is not only a budget-friendly smartphone but also an ideal and one of the Cheap Cell Phones for Kids. The phone comes with average performance and capable enough to perform a job quite well. It's an entry-level Android smartphone and also the most-recent bargain phone with quite a few impressive features.
The phone has a super-fast fingerprint scanner, a lovely and gorgeous 6-inches display and face unlocking. Alcatel 3V also comprises an extra-special dual-camera configuration outback of the phone, but it doesn't offer customers with mind-boggling battery life. However, it remains a solid and attractive alternative.
5: Samsung Galaxy J3 2017
"Great Smartphone for Kids with Good Screen at Affordable Price"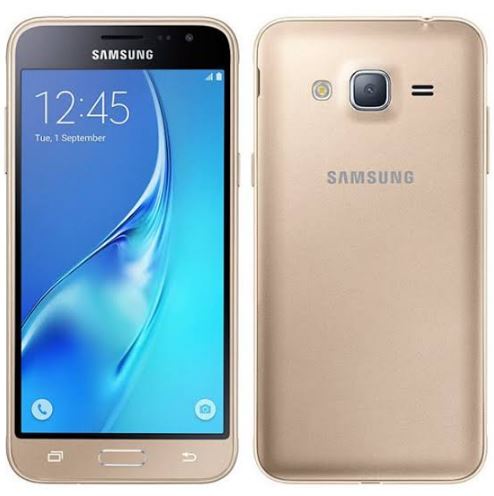 Key Features
Dimensions: 143.2 x 70.3 x 8.2 mm
Weight: 142 g
Display Size: 5-inches (720 x 1280 Pixels)
Operating System: Android Nougat 7.0 (Upgradable to Android Pie 9.0)
Chipset: Exynos 7570 Quad 14 nm
RAM & ROM: 2GB with 16GB
Cameras: 13MP Rear and 5MP Front
Battery: 2400mAh
Colours: Blue, Gold, Black and White
Samsung, without a doubt, is the world's leading smartphone brand even with an excellent track record of launching flagship, budget-friendly and mid-range devices one after another. Samsung's one of the Best Phones for 10 Year Old is named Samsung Galaxy J3 2017.
The Galaxy J3 2017 has everything on paper like decent price range, good enough camera to capture memories with a lot of details and colours, 2GB RAM for basic tasks and games without any lag and 5-inches display to take your enjoyment to the next level.
With mediocre onboard components (not really), calling Galaxy J3 2017 as Kids Cell Phone wouldn't be wrong despite the arrival of Galaxy J3 2018 with quite a few upgraded specifications.
6: Motorola Moto E5 Plus
"Best Smartphone for Kids with Enough Battery for All Day Long"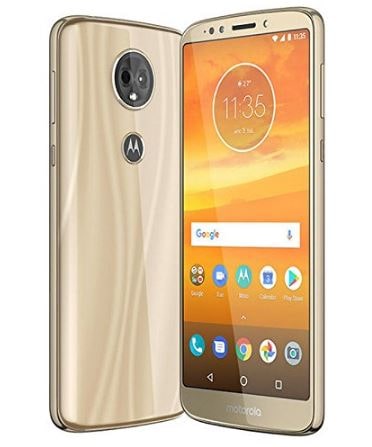 Key Features
Dimensions: 160.9 x 75.3 x 9.4 mm
Weight: 196.6 g
Display Size: 6-inches (720 x 1440 Pixels)
Operating System: Android 8.0 Oreo
Chipset: Qualcomm Snapdragon 425 28nm
RAM & ROM: 2GB with 16GB and 3GB with 32GB
Cameras: 12MP Rear and 5MP Front
Battery: 5000mAh
Colours: Mineral Blue, Fine Gold, Flash Gray and Black
Budget smartphones of mid-range devices normally don't come with impressive and gigantic batteries, but Motorola Moto E5 Plus isn't the case – thanks to its whopping 5000mAh non-removable battery. It's, with its massive battery, not only the best and an ideal phone for kids to play games all day long without running short on juice.
Its built-in 5000mAh battery, which is a key highlight of this phone, promises to last an entire day effortlessly on a single charge even with extensive usage. So, whether you play 2D games or play long Fortnite gaming sessions, you won't run out of battery.
To cut it short, the list is endless, in fact, there is a vast range of Basic Phone for Kids 2020 as well like Blue Tank Xtreme 2.4, GreatCall Jitterbug Flip and others. But it's to be noted that everything mentioned here on this single page is completely based on online sources.
However, all listed above smartphones for kids are up to snuff in terms of performance, capable to run games and power-enriched to last throughout the day. Which smartphone do you feel is the best for you child? Let us know in a comment section below!