Expecting to see Samsung Galaxy S11 on shelves before 2019 ends don't make any sense as Samsung usually launches its flagships from S-series somewhere in February or March of every year. However, ahead of its official arrival, we have seen a plethora of clues and hints – indicating what will that beast be loaded with.
First thing first, we have heard about quite a few decent features which we haven't seen in this year's Samsung Galaxy S10, most powerful Galaxy Note 10 Plus and Samsung Galaxy Fold that will work quite perfectly in the latest Samsung's S flagship in 2020.
What type of features will it be equipped with and what's going to get added? Are there any new features to be introduced in the next S flagship? We have gathered all Samsung Galaxy S11 leaks and rumours alongside its official release date and pricing details here on this page.
Image: Concept render from Tech Configurations
Samsung S11 Release Date and Price:
We have seen Samsung Galaxy S10 alongside its elder brother S10 Plus and a budget-friendly version S10e back in February 2019. As Samsung released its S-series phones in February or March every year, therefore, expecting Samsung Galaxy S11 release date in February or March 2020 wouldn't be wrong.
As far as Samsung Galaxy S11 Price is concerned, it's expected to set users back approx. $1149 in the United States which after conversion comes to around £999 or AU$1699. The Samsung Galaxy S10, however, is priced $899 (~ £799/AU$1349).
We are expecting, like every year, Samsung Galaxy S11 price to be a little increase as this year's S10 was quite pricier as compared to 2018's Galaxy S9.
We will obviously see an increase in price – thanks to its latest and coolest features and innovative technologies. Taking that into consideration, we are expecting the cheapest version to be priced at around $1000 (~ £900/AU$1500).
Rumours and Leaks:
As mentioned, Samsung Galaxy S11 is expected to be landed on stores somewhere in February or March 2020 – but that doesn't mean sources haven't added their educated guesses in terms of hardware and software. In fact, there is a vast range of Galaxy S11 rumours and leaks on the web.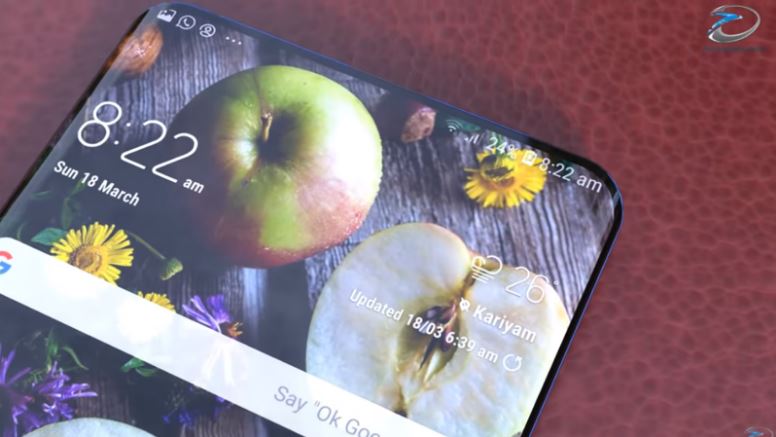 The company back in May 2019 announced to launch a whopping 48MP and 64MP camera sensors and it's most likely that the upcoming S11 will be equipped with that much number of cameras to take your photography to the next level.
According to the sources, Samsung Galaxy S11 will have a different main camera sensor which we haven't seen in all Galaxy devices from Galaxy S7 to S10.
As we have mentioned in our previous articles, Samsung has launched a gigantic 12GB of RAM which offers super-smooth and silky experience and the next candidate with 12GB RAM will likely be Samsung Galaxy S11.
Digging down inside, one has indicated that it'll house a Snapdragon 865 Chipset and it's likely that in the United States, Galaxy S11 will have that Chipset. According to the Ice Universe leak star official tweet:
Someone asked about the Galaxy S11, there are four things that can be confirmed:
1. Codename "Picasso"
2. The camera has a substantial upgrade
3.Based on Android Q One UI 2.x
4.Hole in display is smaller than Note10
Other than that, it is unknown.

— Ice universe (@UniverseIce) July 29, 2019
One thing that we aren't so sure about it is its on-screen front-facing camera as the Chinese giants such as Oppo and Xiaomi have already teased that technology whereas Samsung has to wait for this technology. Meanwhile, Samsung will rely on punch-hole cameras and latest Android 10 Q.
For some possible specifications, taking a look at currently available Samsung Galaxy S10 wouldn't be bad. For instance, S11 wouldn't be loaded with a standard 3.5mm headphone jack since Samsung had ditched it from the recently launched Note series.
What We are Expecting?
Aside from leaks and rumours, we have to expect quite a few latest and innovative features from Galaxy S11. Hopefully, Samsung wouldn't let us down. The expected features list includes: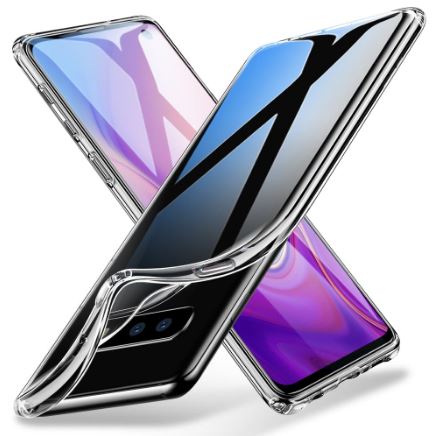 The latest Galaxy S10 is backed by three rear cameras – consists of 12MP main camera, 12MP telephoto camera, and 16MP ultra-wide lens. That's exactly what are expecting from Samsung Galaxy S11 but with a little bump in-camera features.
The Honor 20 Pro is loaded with a gigantic 48MP main camera which is, without a doubt, a major step from 12MP and most important of all, most of the budget-friendly smartphones most often come with quad-camera configuration. To beat the beasts with four cameras, Samsung needs to take a major step with its Galaxy S11.
Return of 3.5mm Headphone Jack
The Galaxy S10, indeed, has a headphone jack but it seems that it's the last of its kind as Samsung's devices Galaxy Note 10, Galaxy A80 and others have ditched a headphone port. Well, many people like me still use non-Bluetooth earphones and a standard 3.5mm headphone port is a feature we would love to see in Galaxy S11. What do you say?
Different Arrangement of Selfie Snapper
Surprisingly, Samsung Galaxy S10 is the first smartphone – equipped with a punch-hole technology which means right now there is a snapper in a cut-out inside the display on the corner. This replaces the notch and users get a more screen – but it's also true that a punch-hole take a lot of space. Going forward, we would love to see Galaxy S11 with a different thing as Samsung itself announced that they will drop the punch-hole sooner than later and will announce an on-screen camera sensor.
Currently, Samsung Galaxy S10 is powered by a 3400mAh non-removable battery that sounds fine but it doesn't last more than a day with even casual use. We are expecting that Galaxy S11 will surpass that and will have a bigger capacity to cater for all the features and technologies with ease.