Last year's Galaxy Note 10 was a masterpiece from Samsung and now it's the time to hold your breath again as in 2020, Samsung seems to be working on something we've never seen before.
The recently released Galaxy S-series flagships have already nailed throughout the world and rumours regarding Note 20 or Note 11 have been started circulating – suggesting Samsung's "Another Big Thing."
We've listed down all information including its release date, price tag, expected features and rumours for your convenience to find everything here without having to look around. So, keep reading for everything you're looking about Samsung's Note 20 or 11.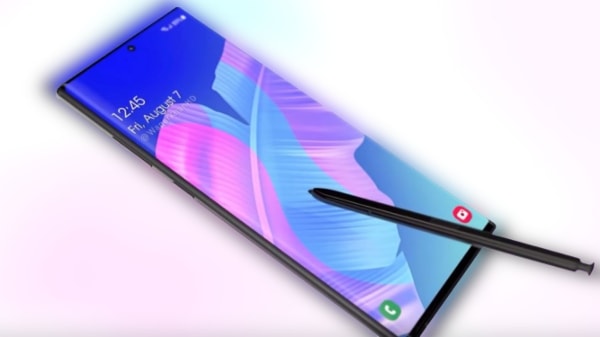 Release Date and Price
Samsung appears to be strict with the schedule when it comes to launching new smartphones.
So, chances are Samsung Galaxy Note 11/ Note 20 release date will be somewhere in between August in Samsung's big reveal event "Galaxy Unpacked."
This prediction will definitely turn out to be true as Samsung has been launching its Note series in such an event for the last five years.
It's most likely that Samsung Galaxy Note 11/ Note 20 will be a 5G-enabled smartphone as according to sources, Samsung plans to launch every single flagship in 2020 with 5G support.
Having a look at Samsung Galaxy Note 11/ Note 20 Price, it's quite prompt to put even educated guess. However, 2019's Galaxy Note 10 launch is offering some form of indication.
The last year's Note 10 arrived with a price tag of $949 (~ £869/AU$1499) whereas Note 10 Plus was priced $100 more (~ £130/AU$200).
Hence, we should expect at least a similar price tag for its successor Note 20 or Note 11 or a little hike in price if it brings something unique in terms of display and other aspects.
Read More: Samsung Galaxy S20 Ultra Issues
Design and Display
Any kind of notch or punch-hole seems to be gone in Samsung Galaxy Note 11 or 20. It's because smartphone manufacturers are working hard to hide front-facing cameras and provide customers with true all-screen alongside less-bezels.
By going through Samsung Galaxy Note 11/ Note 20 rumours, it'll be loaded with an Infinity-O display alongside a single hole up at the top – very much like Note 10. So, what's new?
Samsung will very likely expect to create a selfie camera concealed under his AMOLED panel. In the case of non-use, flickering pixels are hidden in the camera. The part of the screen is covered off to "disclose" the hidden sensor when necessary.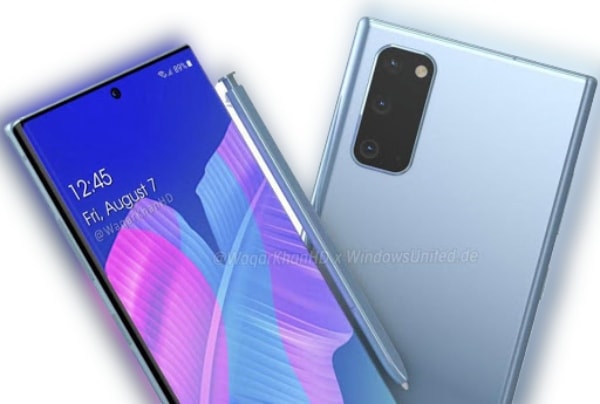 We have heard the faint whispers of Samsung in recent months working on it, and we know the technology is possible because a few Chinese producers have already shown it on prototypes. So, will the Samsung Galaxy Note 11/ Note 20 be the first Samsung flagship to get rid of the cut-out?
We are expecting Galaxy Note 20 or Note 11 to be mixed with Galaxy S20 Vibes to evolve naturally. The Note line leans to a more linear, rectangular appearance as late as possible, and we're fully expecting Note 20 to continue that pattern.
Camera
The camera lenses inside Galaxy S-series and Note-series have been great, indeed. Placements, lens size, and intense post-production Algorithms led to improving the entire camera configuration. But as we're back in battle with megapixels that are hybrid zooming, it looks like it's time for Samsung to come up with something good which we've never seen before.
As we know, it will be an enormous move forward for the Galaxy S20's camera. In reality, the S20 + can zoom up to 100 times hybrid, have enhanced night mode and different pro modes and — probably — 8K video. Since the Galaxy series always has to be standardized, the same feature pack will be required in the next S Pen beast, with some improved features.
What About Hardware?
Will Samsung Galaxy Note 20 in 2020 come with another Chipset? The Qualcomm Snapdragon 865 would possibly power units sold in the US. The chip will be constructed according to a method of 7 nm as this year, but the processing itself employs a technique that has evolved over the years called ultraviolet lithography (EUV).
It is much simpler and cheaper to produce 7 nm and many believe that it will allow manufacturers to create productive chips.
Another source said that Samsung hoped that the Exynos chip for international Note 20 will be the first processor based upon this method soon to hit 3 nm.
Besides, if 5G phones are manufactured by Samsung, then a way to incorporate 5G modems into chipsets is needed. And, according to the Galaxy S20, Samsung Galaxy Note 11/ Note 20 appears in the United States to be completely prepared for 5G too.
Some rumours have claimed that the next generation of chips should support LPDDR5X RAM, hence, we can expect faster multitasking, and Samsung will be starting with its Note 12 series with 12GB modules.
What Do We Expect?
Without a doubt, Samsung Note 10 was a huge step not only in terms of design but overall features as well. It was developed as a product that was a part of a broader ecosystem but it doesn't seek to "do everything." However, it's designed to do its job quite perfectly.
The heart rate sensor, for instance, not available. Do you want it? You can get your hands on the Samsung Galaxy Watch.
Of course, some customers weren't really happy – but that doesn't entirely mean Samsung doesn't have an outstanding customer experience. But if Samsung decides to go there and have its commitment to accept those decisions, it'll put out world-class devices.
The expectations are, therefore, very much higher for Note 20 or Galaxy Note 11 to have a completely flawless change based on Note 10's Strength, to such an extent that the slight distress it has produced is background noise. Undoubtedly, Samsung Galaxy Note 20 or 11 will be a smartphone which is highly anticipated.
Make sure to bookmark this page as we're keeping an eye on it as soon as more details drop, we'll have this page updated.