Samsung is going to launch its Galaxy M30s in India on September 18th, 2019, at 12 PM. The official release date confirmed by Amazon India alongside an image of the phone.
Very much all other Galaxy M-series smartphones, it'll also be an online-exclusive phone, and one will be able to get his/her hands on one with immediate effects – only from Amazon. The sources also confirm that it's coming with a whopping 6000mAh non-removable battery.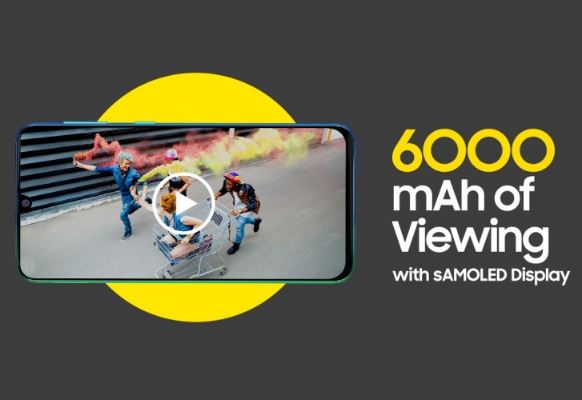 The Galaxy M30s will indeed be the first smartphone to house that much amount of battery – promising a long-lasting battery life for playing games and working on multiple apps.
The company on Amazon revealed that the 6000mAh battery would deliver users hours of photography and gaming experience. Moreover, Galaxy M30s will be equipped with the latest processor and a gigantic 48MP triple camera configuration.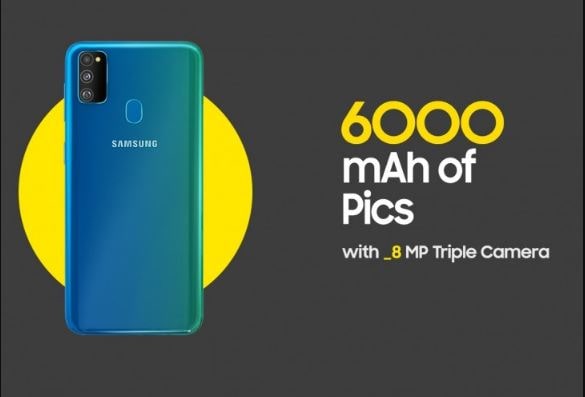 The Galaxy M30s is also equipped with a Super AMOLED screen. The screen has not yet been shown in size, but the phone has been displayed with a 6.4-inch display on the Android Enterprise directory. The phone is equipped with an FHD+ resolution and Infinity-U screen as well.
Samsung uses a fresh chipset for Galaxy M30s, as for the processor. It may not be the earlier rumored Exynos 9610 SoC. The 48MP triple camera configuration will be also an important upgrade over a 13MP three-photo set up on the initial Galaxy M30, alongside a6000mAh battery.