Samsung released Galaxy A10 back in February and a couple of weeks later announced another version named Galaxy A10e. Now, Samsung Galaxy A10's another version passes through FCC certification which is named Galaxy A10s.
The Samsung smartphone with a model number SM-A10F – appeared on FCC and letting us know when wills the handset be launched.
The FCC listing is unveiling quite a few specifications and features of Galaxy A10s. The smartphone will be loaded with 3900mAh battery and will have a dual camera configuration on its back which is partnered with an LED Flash to capture details images in low-light and super-fast fingerprint scanner to take the security of the phone to the next level.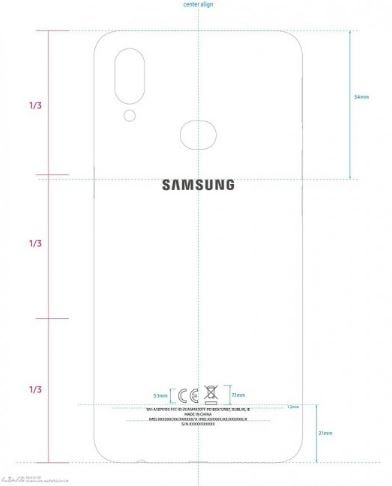 Moreover, Samsung Galaxy A10s, according to the FFC listing, will be equipped with a standard 3.5mm headphone jack – positioned on the right-hand side of the USB Port (on the bottom).
The appeared model number SM-A10F will measure 157 mm in length, 75.8 mm in width and 174.3 mm diagonally – which after conversion comes to around 6.86-inches – obviously, it's not going to be a display of the phone.
Making a comparison, the standard Samsung Galaxy A10 comes with a 6.2-inches display, a 13MP single rear camera, and 3400mAh battery. But it doesn't come with a fingerprint scanner like Samsung Galaxy A10s.
Furthermore, Galaxy A10 is backed by Exynos 7884 Chipset and it it's yet to be announced if Galaxy A10s comes with the same Chipset or will have something more powerful. Time will tell!