Xiaomi is launching its next smartphone in the market on March 23 – Redmi Note 9S, which is a rebranded Redmi Note 9 Pro. The smartphone will hit shelves on March 23 in Malaysia and Pakistan, whereas other countries have to wait for a little further.
Ahead of its official launch, Xiaomi has confirmed that it's rebranded Redmi Note 9 Pro, which is a part of the Redmi Note 9 series that has been released in India a couple of days back.
The company declared at the begin-up that the release was first performed in India. Now, although it has a different name, the Chinese smartphone manufacturer is expected to extend the product line to other markets.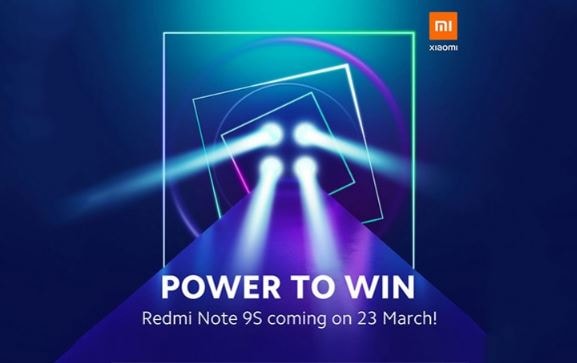 What to Expect?
The smartphone is addressed by Xiaomi Malaysia and Xiaomi Pakistan's official Facebook pages. Besides, there is also a Geekbench list alongside these teasers that give us confirmation.
This also confirms in particular that we are going to see a rebranded Redmi Note 9 Pro smartphone. Moreover, a list has confirmed that it'll run on Android 10 operating system out of the box and digging down inside, it'll be loaded with Qualcomm Snapdragon 720G Chipset and a whopping 6GB RAM.
It has a single-core rating of 570 points, whereas a multi-core rating is 1780. It's the same as Redmi Note 9 Pro, which is available on Indian stores. It's, therefore, fair to say that Redmi Note 9S will be loaded with a quad-camera configuration like Redmi Note 9 Pro.
Read More: Xiaomi Redmi Note 9 Pro Issues
The Samsung ISOCELL GM2 sensor will be with its primary 48MP camera, and the rest of the camera sensors include 8MP (ultra-wide-angle), a 5MP, and a 2MP.
On the front, on the other hand, there will be a 6.67-inches display with a punch-hole in which a 16MP camera will be positioned to assist you in selfies and video calls. Whether Xiaomi intends to launch Redmi Note 9 Pro Max in these markets is still not clear.
The Chinese giant Xiaomi is now a leading smartphone manufacturer in India and looking to expand its presence elsewhere in Asia. With a huge success of Redmi Note devices, Xiaomi has formed itself clearly as a market leader.