Right after launching iconic smartphones one after another, Realme has all set to launch Realme 5 and 5 Pro in India on August 20th, 2019 with quad-camera configuration and a bunch of other compelling specifications.
After we have seen the design and characteristics of the two devices, we now only have a price tag of Realme 5 through the company's CEO.
The Realme India CEO did not show the precise cost of the upcoming phone but said today that Realme will "bring the 1st quad smartphone in the world under 10k" next week. We can take that as a confirmation that the device comes at INR9.999 ($140) at the exact same cost tag as its predecessors.
Some achievements on our technology journey
A. 1st to bring 48MP Quad camera smartphone in India
B. World's 1st Quad camera smartphone under 10k 1st in India
C. Powerful Qualcomm chipset 1st time ever launching in India
All on 20th Aug #ProudIndian#HappyIndependenceDay pic.twitter.com/r9xDQt7PwM

— Madhav Sheth (@MadhavSheth1) August 15, 2019
The post further indicated that Realme 5 is going to house a Qualcomm Snapdragon Chipset which will be a "fist" in India. Be noted that with a code RMX1911, the Realme device has already popped out in GeekBench along with 4GB of RAM and Qualcomm Snapdragon 665 Chipset.
The chipset is currently only available on the Xiaomi Mi A3. However, a few days after Realme starts, the Android One phone will arrive in India. The Realme's device will, in reality, be the first device in India to be equipped with the Snapdragon 665.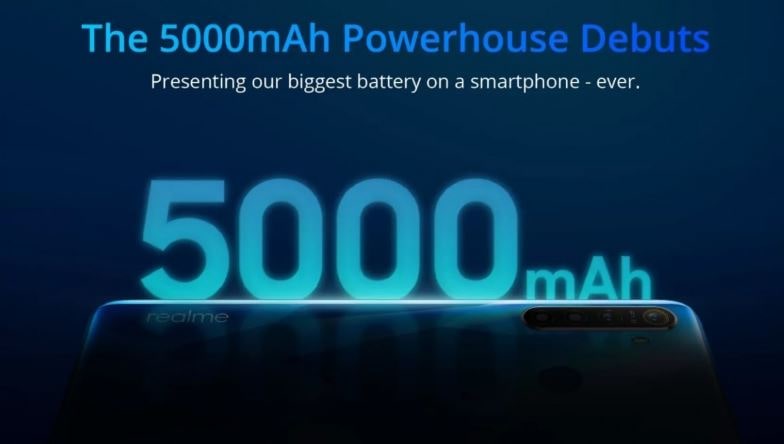 It should be noted that this processor is not the strongest in the mid-range market. However, the Snapdragon 7xx chipsets are more cost-effective. This is why the Realme 5 delivers good performance at unmatched rates. In addition, this chipset offers long-term durability along with a battery of 5,000mAh. This enormous battery is available in both variants.