The Chinese smartphone brand Oppo has adopted quite a few methods in the past couple of months to offer their audience with the latest technology enriched and innovative smartphones. We cannot forget Oppo Find X which is Oppo's dazzling smartphone with slider mechanism – contains both rear and front cameras. Later, Oppo decided to add a pop-up selfie camera in Oppo Reno and K3. And now, Oppo has all set to go extra miles with its upcoming smartphone.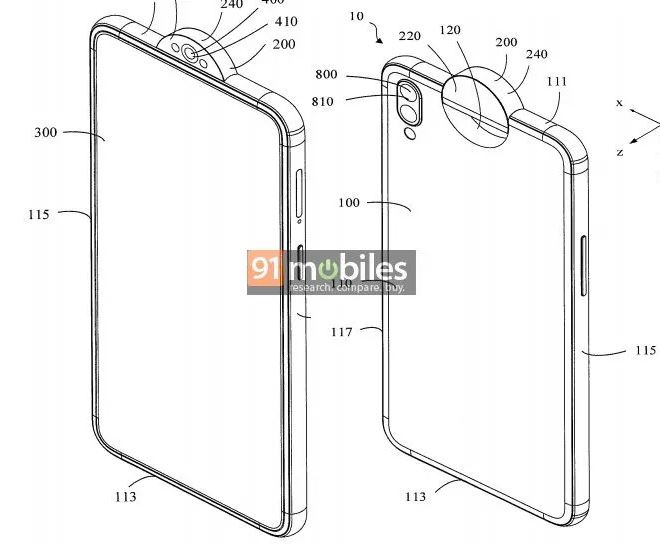 By the United States Patent, Oppo has been granted a patent – showing a smartphone with a rotating pop-up selfie camera. Moreover, the patent shows that this smartphone has an edge-to-edge bezel-free display and dual rear cameras.
The front-facing camera of the handset is hidden in a semi-circular module. This module uses three separate gears to bring the selfie-snapper above the display. Though, it's not mentioned in the patent – but according to the reports, the semi-circular selfie camera module will have an LED Flash unit and other sensors.