One of the leading global smart device brands, Oppo since 2008 has been in relentless pursuit of cooperation of artistic satisfaction and innovation technology. So far, provided their audience with an extensive amount of completely baked smart devices in more than 40 countries and regions.
The entirely new and latest Oppo's Reno Series is all set to be landed on April 10th in China and nearest regions especially in India. A plethora of information about Oppo Reno's onboard components and features have been dropping down from numerous online sources. Equipped with Super VOOC charging feature and houses a bezel-less design.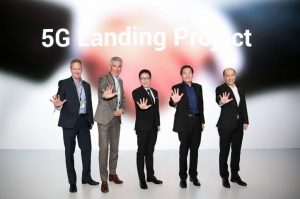 Aside from that, a 5G version of Oppo Reno has now been tested by Sporton and got a 5G CE certificate by CTC. That obviously means that after Samsung's Galaxy S10 5G, it'll be the second smartphone to be operated on the 5G network but in Europe.
The handset by Oppo is expected to arrive in stores on April 10th (as mentioned above). The smartphone is said to use n78 band which promises lots of bandwidth (up to 100MHz) and will also enjoy wide support all over Europe.
As we have mentioned in our previous articles, European carriers are working on releasing their 5G networks by a look of it Orange, Deutsche Telekom, British Telecom and Telecom Italia will be using the n78 band.
In order to speed up things, Oppo has launched its "5G Landing Project" which numerous carrier partners to quicken a commercial adoption of 5G products. Well, a Reno's 4G version was actually certified by Bluetooth SIG.