Technology is getting advanced more and more day by day as first we saw pop-up cameras smartphones, then on-screen fingerprint scanners and then smartphone brands decided to create new camera mechanism in order to avoid bezels on the display.
The Chinese smartphone brand Oppo is all set to release a smartphone with a first-of-its-kind on-screen selfie camera.
Oppo through their Twitter account posted a teaser video that is revealing a notch-less display which is sitting on top of a desk. This smartphone seems like a prototype since its design speaks of a rather diverting frame.
A brand new solution for full-screen display.
OPPO Innovation Event @GSMA MWC Shanghai, June 26. Stay tuned. #MoreThanTheSeen #MWC19 pic.twitter.com/MWQH8m7bo7

— OPPO (@oppo) June 24, 2019
The promo video shows a full-screen display without any sensor – apart from the earpiece which is mandatory, of course. And when the individual opens a camera app with a selfie mode, it indicates a view of the ceiling of the room. Hence, it's confirmed that there is a selfie snapper under the screen.
The user in the video moves his fingers over a place where a front-camera could be, to increase the credibility of the technology.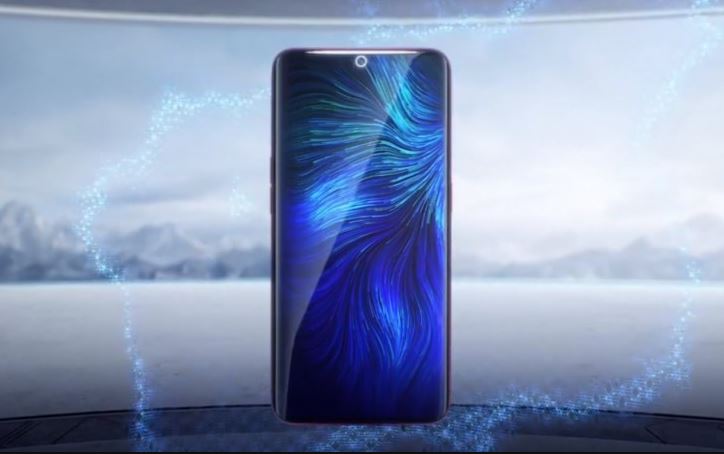 If that video turns out to be true, Oppo will be the first smartphone brand to launch a handset with an on-screen selfie camera. The VP of Oppo Mr. Brian Shen took to Weibo to admit that this kind of technology is still in its early days.
Brian Shen further added that,
"At this stage, it's quite difficult for on-screen cameras to match the same results as normal cameras, there are bound to be some loss in optical quality. But, no new technology jumps to perfection right away".
Again, be mindful that this is the first take on such kind of technology – but it'll take some time before we see such smartphones with an under-glass camera sensor. We are hopeful to see more details regarding this smartphone near in the future.