Going back into 2018, a Chinese smartphone manufacturer Oppo was aimed at mid-range and medium-range premium users. Last year's Oppo Find X wasn't only the world's most gorgeous smartphone, but it became the company's first flagship smartphone as well.
The last year's Find X was the world's first Android smartphone that arrived with 3D Facial Unlock as well as equipped with a screen without any notch, 50W SuperVOOC fast charge, and most important of all, a slider module or slider to hid both rear and front cameras. It now seems to have a successor named Oppo Find X2.
When Will it Arrive?
According to Oppo's Vice President Brain Shen, Oppo Find X2 is delayed until 2020. And those who are waiting for such a phone to be arrived officially will be happy as it's now confirmed by the company a couple of days back during a press meeting.
However, according to Oppo Find X2 rumours, it's most likely to hit shelves across the world before the first quarter of 2020 ends.
As Oppo Find X2 Release Date is somewhere in Q1 2020, it appears certain that sooner than later, we will start hearing much about its specifications and features.
Although Oppo did not mention a CES 2020 presence publicly, but chances are Oppo will unveil or at least tease Oppo Find X2 at this year's show.
If Oppo is really able to release its most-awaited Find X2 by using a murderous model and murderous specs, we could see it competing with other brands like Samsung, Huawei, and Xiaomi.
Unlike its expected Q1 release date, we are short on words on in terms of official or even expected Oppo Find X2 Price. However, quite a few important information has been revealed about it. The revealed information includes:
What will Oppo Find X2 be Equipped With?
The smartphone is all set to be loaded with Qualcomm Snapdragon 865 Chipset if Oppo Find X2 leaks turn out to be true. SD865 means it's a 5G-enabled smartphone since SoC is shipped together with the latest X55 5G modem which supports mmWave 5G sub-6GHz frequencies. The Find X2, unfortunately, wouldn't have support for mmWave 5G.
The screen is undoubtedly the key feature of Oppo Find X, and it's expected to be the same for its successor Find X2. The Upcoming Oppo Find X2 is likely to come up with a higher resolution and improved image refresh rate. As compared to last year's Find X, users would get better colour reproduction and a wider dynamic range.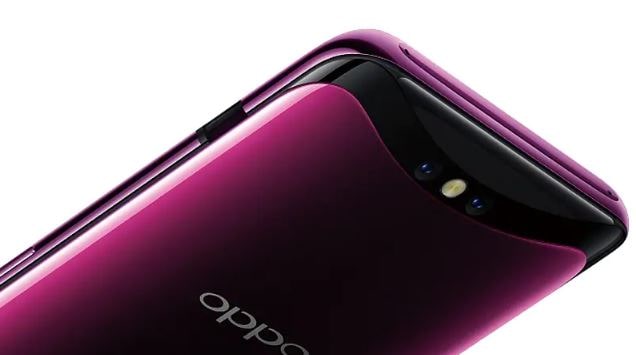 Either Oppo uses an on-screen camera technology or not, we are short on words on, for now. But as mid-range devices like Redmi K30 are loaded with 120Hz refresh rate, Oppo Find X2 can come with at least that much amount of rate.
Considering its camera department, Oppo Find X2 seems to offer a remarkable imaging experience. The phone is expected to arrive with Sony Image Sensor like Find X and all Pixel Omnidirectional PDAF Technology. This Pixel Omnidirectional PDAF technology is expected to be accompanied by a new 2-2 lens solution on Chip.
Unlike other sensors, Sony's image sensor is made up of Two-Pixel Chip lenses. Hence, promising a super-fast and more detailed Autofocus even in low-light condition too.
What Else?
As mentioned above, Oppo Find X2 won't arrive on stores before 2020, putting it against the likes of Xiaomi Mi 10 line and Samsung Galaxy S11 (upcoming) wouldn't be wrong. The exact and authentic specifications and features of Oppo Find X2, however, are secret, as of now.