As the Oneplus 7T released, a plethora of OnePlus 8 rumours, leaks and suggestions have started appearing online indicating mind-boggling upgrades over its predecessor at the eye-watering price tag.
The OnePlus 8 UK isn't expected to be released before June 2020 – but with its highly anticipated flagship devices, rumours and leaks wouldn't stop appearing online until it's official. It's not one of those categories in fact, but it's a kind of wish list that most fans are expecting to see in the OnePlus 8.
Price and Release Date:
Expecting OnePlus 8 to be announced somewhere in 2019 doesn't make any sense, of course, as OnePlus has a habit of releasing only two major devices once in a year. It implies that OnePlus 8 release date UK is likely to be somewhere in mid-2020.
Be noted that it's just our educated guess and things are pretty blurred, as of now, even online sources haven't claimed its release date and pricing details so far. However, we are keeping an eye on it, and as soon as more details drop, we will have this content updated.
In terms of OnePlus 8 Price, a couple of months old OnePlus 7 arrived with a price tag £549 and its "Pro" variant launched at £649 – depends on storage. Every smartphone manufacturer increases the prices over the years and OnePlus is no different. So, expecting a little hike in the price of OnePlus 8 wouldn't be wrong. The handset, if rumoured are to be believed, is most likely to set users back in between £750-799.
Expected Features:
Alright! It's not the right time to quote on OnePlus 8 features and specs as a wide range of information wouldn't be available until June 2020. But at least, ahead of its official launch, one can expect improvements in many areas such as camera, battery, design and size.
Upgraded Cameras:
Perhaps the major headline of recently released OnePlus 7 Pro is its camera department that stands it out from a crowd. While a huge, 48-megapixel sensor is used as one of the three lenses as the primary camera on its back, it's just not as excellent image quality as images made by less megapixel phones. The back camera also comes with wide-angle and telephoto lenses.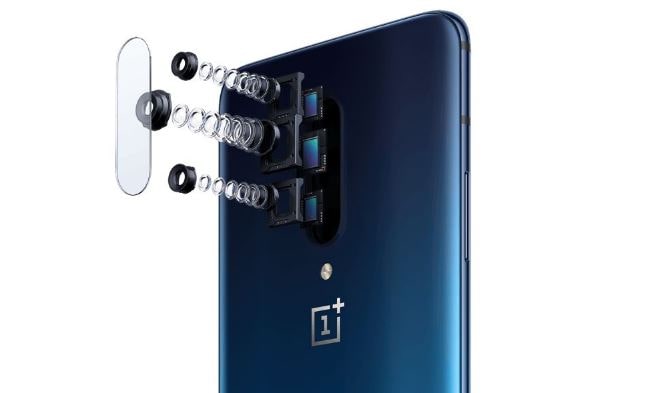 However, many of the photos taken by this year's Pro model are, in spite of its elevated pixel count and three lenses, washed or exposed. Most of the time, images captured in low-light condition come out blurry. That's the reason we are expecting OnePlus 8 to overcome these minor issues. This concerns primarily software and non-specific features.
While OnePlus does not truly manufacture entry-level devices, with a better OnePlus 8, the company could really grab the attention of buyers. Google has shown that an outstanding camera can also be supplied on a Pixel 3a entry-level device, so we are confident that OnePlus is able to do the same thing on its systems.
Exquisite Display:
The latest and coolest design with a pop-up selfie camera can be seen in OnePlus 7 Pro, which is impressive for the display as it's company's first device -sporting all-screen design. One of the most dazzling things about OnePlus 7 Pro is its display with punchy colours and marvellous resolution. So, we are hopeful that OnePlus 8 will keep the best display alongside a bunch of improvements.
Wireless Charging:
Wireless charging is now a common feature of any flagship smartphone, and it's a feature that OnePlus hasn't yet added into its devices. We don't all require or need wireless charging, but we hope it will be included since it utilises glass rear ends on its flagships. Naturally, it is one area where the company opts to decrease the price below their competitors' £1,000+ price tags, and so the chances are OnePlus 8 wouldn't house this feature too.
Multiple Sizes:
The size problem is another problem that OnePlus 8 might fix. According to OnePlus 8 rumours, the phone will probably the biggest on the market, even larger than the Note lineup in Samsung. It's also expected the highest device on the market with a 19:5:9 aspect ratio. The smartphone trend was larger when it came to the display, but OnePlus could make a phone that's just too large, and this is what the company did with the OnePlus 7 Pro.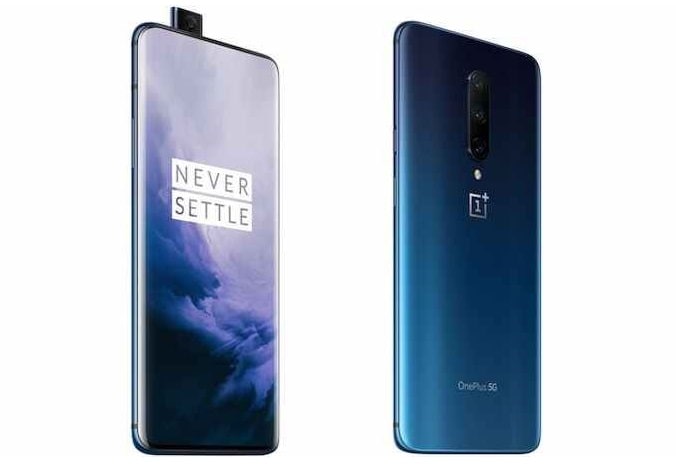 OnePlus is not as big smartphone company as Samsung and Apple so that the production of multi-size devices might not yet be in the cards, but the company could rethink to manufacture phones with big size of displays.
Dedicated microSD Card Slot:
Again, we have got a feature that wouldn't be a business breaker on the OnePlus 8, but a good addition. This function can pick a lot with so much onboard memory. This may also be part of the cost bracket, so everyone thinks it if a microSD card slot will appear on any of the next devices in the company.
IP Water-Resistance Certification:
A rating of IP water resistance could also be given to OnePlus 8. The firm clarified why their devices did not receive IP certification before this year and said it was one way to save customers money. OnePlus dipped one of its flagships in a bucket of water as proof of its water resistance.
However, outdoor enthusiasts and IP certified companies may avoid the OnePlus 8 unless the rating is adequate. The IP certification for flagship systems has become an industry standard now.