We have been hearing rumours and suggestions for many months and now OnePlus officially announced that 8 and 8 Pro will be landing on stores somewhere in the next month.
The company seems to follow its strict schedule to launch smartphones every year in May or June and this year despite COVID-19 Pandemic, OnePlus is bringing its another flagship smartphones to once again capture the smartphone significantly. Both devices will be able to on the 29th of April 2020.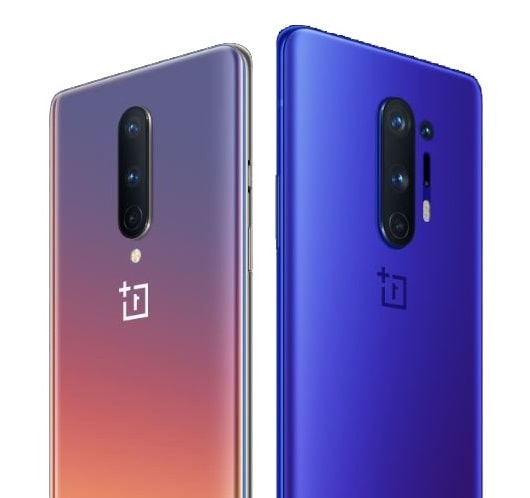 Very much like every year, 8 and 8 Pro will be sharing identical hardware specifications which include the use of Qualcomm Snapdragon 865 Chipset and most interestingly 5G connectivity support.
The available amount of RAM will be somewhere in between 8GB to 12GB – based on variants whereas the amount of internal storage will either be 128GB or 256GB.
Optics-wise, OnePlus 8 and 8 Pro will be sporting a 16MP front-facing camera and a fingerprint scanner (embedded into the display). The question is what makes both phones different from each other?
Oneplus 8

8/128GB
12/256GB
US
USD 699
USD 799
UK
GBP 599
GBP 699
EU
EUR 699
EUR 799
CA
CAD 1,099
CAD 1,249
The standard OnePlus 8 smartphone will be holding a 6.55-inches display with 2400 x 1080 pixels resolutions alongside a 90Hz refresh rate. The OnePlus 8 Pro, on the other hand, will sport a quite the biggest 6.78-inches display with a maximum resolution of 1440 x 3160 pixels along with a refresh rate of 120Hz.
The battery of OnePlus 8 will be in the size of 4300mAh whereas OnePlus 8 Pro surprises its audience with a whopping 4510mAh non-removable battery.
The Pro model is said to sport a quad-camera configuration – comprises of a 48MP primary camera, partnered with an 8MP, 48MP, and 5MP camera sensors. Talking about OnePlus 8, it'll be loaded with a trio-camera setup which consists of a 48MP primary camera – joined by others, i.e. a 2MP and 16MP camera sensors.
Oneplus 8 Pro

8/128GB
12/256GB
US
USD 899
USD 999
UK
GBP 799
GBP 899

EU
EUR 899
EUR 999

CA
CAD 1,399
CAD 1,549
Pricing details indicate that OnePlus 8 with 8GB/128GB will set users back around £599 and 12GB/256GB variant will touch a price tag of £699.
As far as OnePlus 8 Pro is concerned, it'll cape out at £799 with its 8GB/128GB variant and its 12GB/25GB variant is likely to set back £899.