The "PriceBaba" website, with noted gadget leaker @OnLeaks, features new renders and a 360-degree video supposedly based on the forthcoming OnePlus 7T. The pictures demonstrate all angles of the rumored OnePlus 7 follow-up. They appear to correspond to previous phone leaks that show circular design at the back of the camera sensors of the phone.
With a pretty noticeable bump, the circular module comprises three rear cameras for the OnePlus 7T that are horizontally arranged across the middle of the circle with a flash underneath the center camera.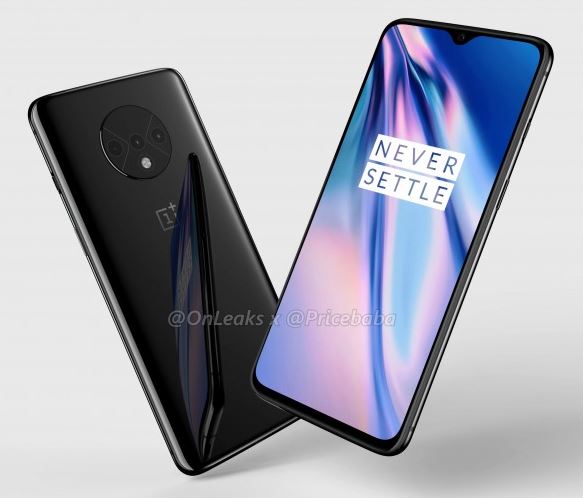 The Already available OnePlus 7 is backed by two rear cameras – therefore, it'll be quite interesting to see the hardware specification for the upcoming OnePlus 7T's triple camera configuration.
According to these renderers, the OnePlus 7T uses the teardrop notch design for its single selfie camera, which is similar to the OnePlus 7 standard. A pop-up selfie camera, however, was used on the higher-end OnePlus 7 Pro. The size of the phone is 161.2 x 74.5 x 8.3 mm, and the display may be as big as 6.5-inches., based on a report.
The renders also show the power button, with the volume button at the left, and the alert slider on the right of the OnePlus 7T. The bottom contains USB-C ports, SIM card tray, speakers, an earpiece and a microphone.
The phone is likely to be revealed next month alongside OnePlus TV and based on leaks, OnePlus will announce OnePlus 7T McLaren "Senna" Edition too – very much like last year's OnePlus 6T McLaren Edition.