The Chinese smartphone brand named OnePlus is one of those few manufacturers known to release the latest smartphones every six months. Back on May 14, we just got our bands on OnePlus 7 lineup. And as part of the announcement, OnePlus released its top of the line flagship OnePlus 7 Pro.
Very much similar to OnePlus 3T, 5T, and 6T, OnePlus has all set to launch its upcoming OnePlus 7T series (OnePlus 7T and 7T Pro) for 2019 before October ends.
7T Series Launch Details
Based on the latest reports, OnePlus is going to launch its 7T series for 2019 on October 15th, 2019. It's been almost five months after the company released its OnePlus 7 series (OnePlus 7 and 7 Pro).
We have got all of this information from well-known leaker Max with Twitter handles "Samsung_News_". The tweet's caption has just said "1+" alongside an image.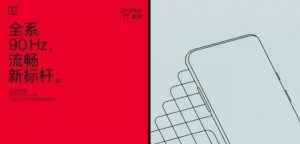 The image appeared with a silhouette of a smartphone with a curved back panel on both sides. Not only this, but the image also shows "Oct. 15th" which obviously means it'll be launched on October 15th, 2019.
The company hasn't yet revealed any details about its upcoming 7T series. But it's most likely that the devices will be loaded with somewhat similar hardware to the likes of OnePlus 7 series with a little bump.
Moreover, it's also likely that OnePlus may upgrade Chipset on its upcoming 7T series. The Chipset is expected to be Qualcomm Snapdragon 855+ Chipset with quite a few improvements in terms of onboard components, i.e. GPU, RAM, and ROM.
Like OnePlus 6T McLaren Edition, OnePlus is expected to launch a special edition of OnePlus 7T Series. Everything, so far, is entirely based on rumours and suggestions circulating around. However, we are keeping an eye on it, and we will update this page as soon as we hear more.