OnePlus normally releases its second flagship device every year right after Qualcomm Snapdragon Chipset goes live or when it senses a handset market shift in terms of onboard component and design, of course. This method helps OnePlus to lead the chart with its mind-boggling devices at unmatched rates that are really annoying for those who might have spent a fortune to find their brand-new smartphones.
It's been almost four months since OnePlus 7 went live in many countries in the world and now we have just heard about another flagship smartphone named OnePlus 7T UK which is expected to hit stores before October ends.
The most appealing part of the phone is Qualcomm Snapdragon 855 Plus chipset, and aside from that, it holds up many other features, i.e. a triple camera configuration on its rear, a 90Hz display and a gigantic 8GB of RAM for smooth and lag-free performance. Will it shake the things up or shine on its own terms? Let's find out everything in our OnePlus 7T review below.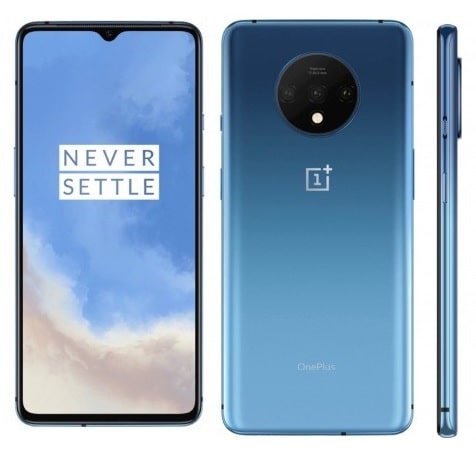 Release Date and Price:
OnePlus 7T Announced Officially on September 26th
UK Availability isn't yet Announced
OnePlus 7T Expected Price $535 (approx. £430)
OnePlus officially announced a successor of OnePlus 6T named OnePlus 7T on a special event in New Delhi back on September 26th. The phone comes with a wide range of upgradations over OnePlus 7 – very much like last year with OnePlus 6 and OnePlus 6T.
Alongside its official announcement, OnePlus launched its another OnePlus TV (only for India) whereas OnePlus 7T Pro is likely to be revealed somewhere in October – most probably on October 10th.
The OnePlus 7T release date in the UK is yet to be announced by the company, but it's most likely that it'll be confirmed at the company's European launch event which is going to take place on October 10th.
The OnePlus 7T Price UK is up in the air too, as its availability but in other regions, it's priced $535 (£430) for its 8GB/128GB variant whereas 8GB/256GB variant is likely to set users back $563 which after conversion comes to around £456.
The pricing details mentioned here are entirely based on Indian rupees as OnePlus 7T is now on sale in India from September 28th via Amazon India and direct from OnePlus.
Design:
Design Resembles with OnePlus 7 and Pro
A Little Bigger with Less Bezels and Looks Good
Available Colours include Frosted Silver and Glacier Blue
At first glance, OnePlus 7T looks like a smaller phone as compared to its predecessor OnePlus 6T, but in reality, it's not the case. The OnePlus 7T is a little longer, slightly slimmer and much better-looking phone as compared to the previous one, without sacrificing a fancy feeling on the voice of the stereo speakers.
The front has more display and less bezel over OnePlus 7, although it gets a waterdrop-like notch which now looks outdated – thanks to the punch-hole and pop-up camera technology. Its aspect ratio is 20:9, which is longer than most competitions, adding a special quality but makes it feel somewhat tall but not as much as Sony Xperia 1.
However, the magic begins when you turn it around. OnePlus has textured its back and mixed it in a Glacier Blue colour, which, thanks to its solitude-Esque etheric frostiness, is legitimately dreamy.
The phone does grubby up, so oily fingers, take notice and whack it in one instance. Fortunately, however, there is one in this box, so on this front, you are covered. The screen protector is also available in the box for an additional scuff barrier. The large circular camera around looks daring, and it is an excellent declaration. You can also find your usual favourite OnePlus 7T buttons and ports, volume rockers and a power button.
Display:
55-inches Fluid AMOLED Display (1080 x 2400 Pixels)
Brilliant 90Hz Refresh Rate offers Dazzling Visuals
Beating Galaxy S10 Plus in Many Areas
The display of OnePlus 7T is a major upgrade over OnePlus 7. On paper, it's quite comparable with a "Pro" variant but differs slightly in terms of display size, quality and, of course, display resolution. The available size of the display is 6.55-inches – based on Fluid AMOLED technology with small bezels and flaunts HDR10+ as well as a 90Hz refresh rate.
The "Pro" variant, on the other hand, comes up with a slightly large 6.67-inches display whereas a standard variant "7" houses a smaller 6.41-inches display with Full HD+ resolution. If you are a kind of regular user, perhaps you will easily find out the difference between 60Hz and 90Hz refresh rate. Be noted that the screen refreshes more speedily with a higher refresh rate, which results in smoother transitions.
When browsing the UI and playback, the advantages of the 90Hz screen are apparent, while video content is enhanced considerably by the 10+ HDR compatibility. The 7T contains a new E3 material, which reduces harmful blue light by 40% to 45% without making any compromises on colours. In the screen environments, there is a video enhancer that increases colour and contrast when watching a video.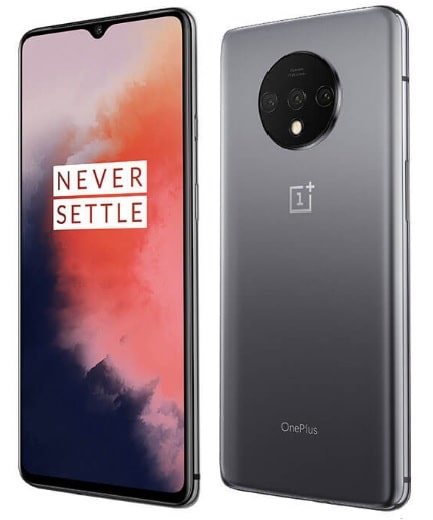 The display calibration of the beast is very much similar to OnePlus 7 Pro – although colours look a bit cooler on 7 Pro if you take a look at both screens simultaneously. For instance, Skies look a little bit bluer.
When it comes to watching movies, TV shows, playing 3D games or working on multiple apps, OnePlus 7T takes your enjoyment to the next level. Furthermore, the screen is lovely and bright enough with 1000 nits of brightness, and even in the sunlight is comparatively readable.
Cameras:
48MP + 12MP + 16MP Rear and 16MP Front Cameras
A Significant Improvement with Many Impressive Features
Nightscape Mode Offers Sharpness and Details
OnePlus did as an awesome job in terms of OnePlus 7T cameras, and interestingly all camera sensors are corkers. A whopping 48MP primary camera with an aperture of f/1.6 is available to capture your routine images with a lot of colours and details. It will also take the finest photos and have a stabilising picture so that things are constant when using the Nightscape mode of the phone.
The other two cameras are getting closer to the action, using a 2x 12MP zoom camera with an f/2.2 lens and a 16MP field-to-view 117-degree camera for a wide-angle almost GoPro.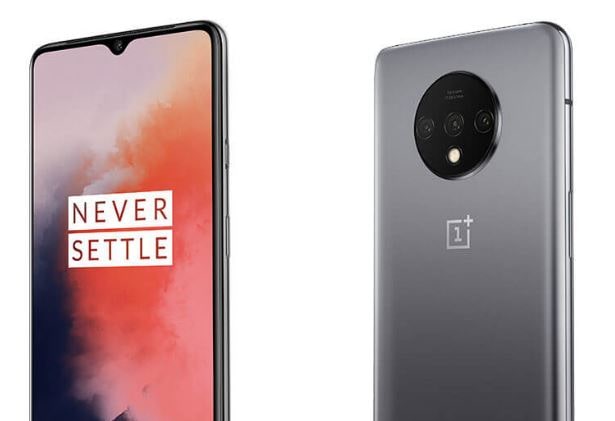 The 7T has an amazing super macro function that can take you to a subject as close to 2.5 cm. If it's a cat paw, stationary bug or food morsel, this phone can pick it up with a pin-sharp precision compared to the competitive devices around. It is much handier as compared to the low-resolution macro camera from Honor 20.
The rest of the cameras perform good, and while it is certainly not the best smartphone for photos or videos, it performs exceptionally good under low lighting conditions. The details are great and thanks to the three focal-lengths, the phone miles ahead of OnePlus 7.
The 7T also captures great video over its focal lengths and can stabilise to up to 4K 60fps. The images are packed with punchy colours, so no editing is necessary to give it pop. However, if you are looking to edit your images and prefer dazzling finishes, you should consider buying Xperia 5 then.
The 16MP front-facing camera helps to capture nice selfies in good light, but it struggles a lot when it comes to low-light conditions.
Al in all, the camera is quite quick to concentrate and shoot all three lenses with regard to performance. The processing time is decreased significantly, scene assessment is improved, and colours look balanced now — it demonstrates that OnePlus worked hard on the camera's software side.
Performance:
Latest Qualcomm Snapdragon 855 Plus Chipset
Seamless and Flawless Performance with 8GB RAM
A Great Quantity of Data Can be Stored in 128GB of Internal Storage
OnePlus 7T flies with its fresh, state-of-the-art Snapdragon 855 Plus processor. Thanks to the 90Hz Fluid AMOLED's screen, menu swiping seems fast, and this smartphone has the power to back it up and nails everything from gameplay to everyday tasks.
It comes with a 128GB of onboard storage which is partnered with 8GB of RAM – both are more than enough to keep it snappy even in the most demanding conditions. Be noted that if 128GB doesn't sound good to you, make sure you consider buying any other device as it lacks a microSD card slot.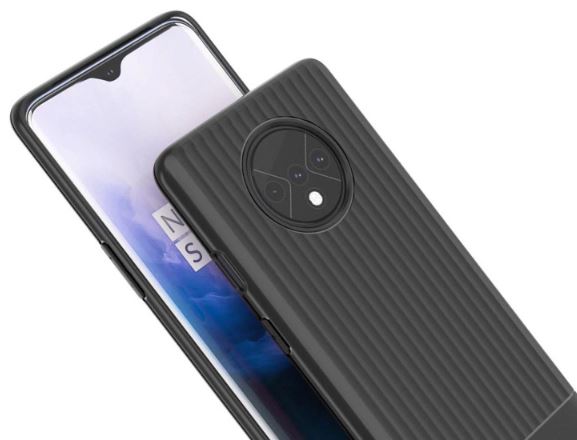 Image credit: BGR
Well, you can get your hands on Samsung Galaxy S9 or Huawei Mate 20 Pro that houses an external microSD card slot.
There is a super-fast fingerprint scanner underneath the screen, and a face unlocks available on the phone too, so that you can easily get into OnePlus 7T in a jiffy. There's also a hidden section within the app tray so that you can hide apps that other people don't want you to know about.
Battery:
3800mAh Battery with Fast Charging 30W (Wrap Charge 30T)
Easily Lasts Throughout a Day with 15% Juice Left at the End of the Day
Big screen means bigger battery – It is incredible to see how many phone manufacturers are not jumping up with each other, leading to their devices with enormous screens but small batteries that die too early. Well, OnePlus 7T is different as it's loaded with some juice more than on 7. It's easy to call the morning-to-night phone at 3800mAh, leaving you at the end of the busy day with about 15% juice.
The OnePlus 7T also charges quickly, and Warp Charge 30T fills it up to 70% from 0% in the first 30 minutes. Although it lacks wireless charging, you won't feel too fussy, because this phone can do everything else.
Review overview
The Pros
Smooth and Silky 90Hz Display
Super-fast In-display Fingerprint Scanner
Dazzling Android Customisation
Price Seems Affordable
The Cons
Design Resembles with OnePlus 6T
A Waterdrop Notch Looks Outdated
Lacks Wireless Charging
Lacks Standard Headphone Port
Summary
8.7The OnePlus 7T is a handsome smartphone that comes with entirely-baked features but doesn't set users back as much as flagship devices. The camera, overall, isn't as good as expected but it's indeed better, competitive and outguns its predecessor OnePlus 6T in every area. The handset also has power stacks, an excellent lifespan, and a fresh, dreamlike design. While the Mi 9T Pro is expected to provide a better value, thanks to the magnificent 90Hz display and Oxygen OS, if you can stump the extra, OnePlus 7T wouldn't disappoint you.