It's not been quite a while since we got our hands on OnePlus' super-powerful and state-of-the-art smartphones named OnePlus 7 and OnePlus 7 Pro. But very much like 2017 and 2018, OnePlus is planning to launch a new handset with a "T" model before 2019 ends. Well, it's not really surprising as OnePlus 7 Pro device has already replaced a T update from OnePlus – but T model is still in manufacturing and will arrive soon. Hence, there is no new way or any kind of change in the company's strategy.
With OnePlus 7T, we are expecting a plethora of significant changes both in terms of hardware and software. Here on this page, we have rounded up all the highlights as well as leaks, news and OnePlus 7T Rumours surrounding it.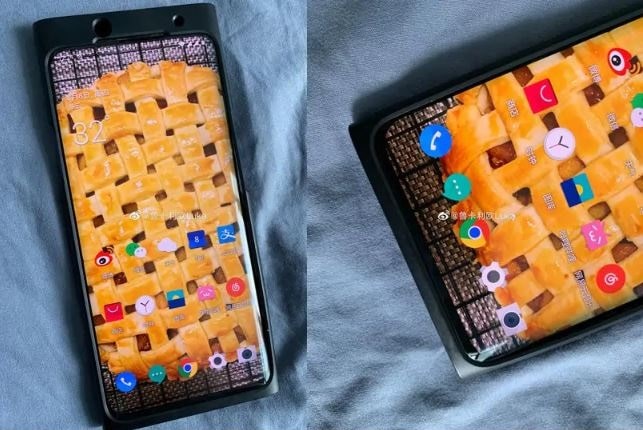 OnePlus 7T Release Date and Price:
Sources have yet to put their educated guess in terms of OnePlus 7T release date. However, an Indian source has claimed that it'll start hitting shelves in India on September 26th, 2019. The source further added that it'll be launched in the United States and European countries on October 10 and will go on sale on October 15. Again, the source didn't specify whether it's the worldwide sale date or just for specific regions.
The October 15 release date sounds realistic as an unclear tweet has also confirmed the same date a couple of days ago.
Sources told NextGenPhone, it's the wrong release date as it was assumed that October 15 will be the announcement date instead of a date when the handset would go on sale.
Thus, the dates above may very well be exact. For the time being, we'd take them with a pinch of salt, but at the moment they're all we have to do.
These dates would also correspond more or less to previous releases. In October 2018, the OnePlus 6 T was announced, followed by a November hit, while the OnePlus 5T and OnePlus 3T were both published, and sold in November of their corresponding years.
In terms of OnePlus 7T Price, first of all, it's worth noting that would see not only 7T but 7T Pro too. And based on a past form, we are expecting both handsets to cost as much as OnePlus 7 and OnePlus 7 Pro.
It would obviously mean that 7T will set users back approx. £499 whereas 7T (~ $600/AU$890) Pro is likely to go for a whopping £649 (~ AU$990). Be noted that standard OnePlus 7 isn't officially available in the western countries i.e. the United States.
OnePlus 7T Leaks and Rumours:
We haven't heard a lot of rumours regarding OnePlus 7T – but OnePlus' CEO has confirmed that the upcoming smartphone will be loaded with 5G technology. The upcoming phone is obviously a OnePlus 7T.
There are quite a few leaks about OnePlus 7T Pro – indicating the front and back of the handset. And on Weibo (a Chinese social network), on the other hand, someone shared quite a few images as well. However, if it's to be believed, then so many details aren't obscured and we can see that it looks a lot like OnePlus 7 Pro.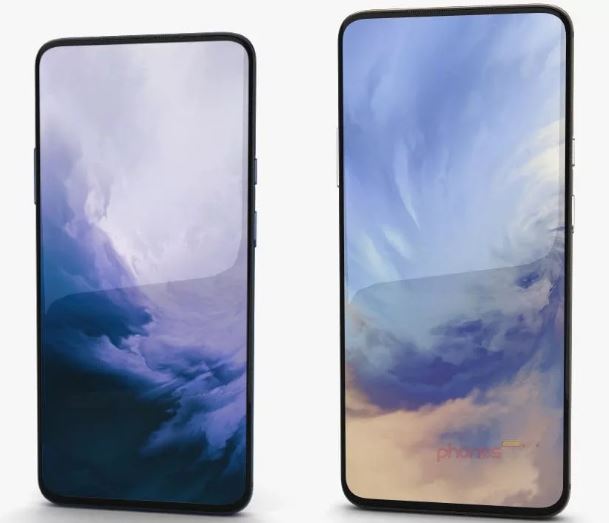 The shared images on Weibo and according to the other leaks, OnePlus 7T, and 7T Pro will be equipped with curved screen (bezel-less) and triple rear camera configuration. The main difference, however, is a speaker grille which is more prominent and is expected to deliver exceptional audio quality.
What we are Expecting?
To be honest, both OnePlus 7 and 7 Pro are equipped with up to snuff cameras and both are the flagship devices and expecting the same (or with a little bump) from the upcoming 7T and 7T Pro wouldn't be wrong.
Last year's OnePlus 6T doesn't have an IP rating but OnePlus 7 is different. The lack of IP rating means the company wants to make it less expensive. But expecting an IP rating from OnePlus 7T is a reasonable argument. What do you say?
The recently released OnePlus 7 comes with a waterdrop-like notch that houses a front-facing camera. The 7 Pro, however, is flaunting a pop-up camera which is more modern and enable users to enjoy the full-screen design. So, we would love to see OnePlus 7T be loaded with an all-screen camera that will allow the handset to retain 7 Pro's design without creating any problems. Chances are OnePlus to avoid a pop-up camera mechanism in T model as T models are likely to be a small upgrade as compared to their immediately released predecessors.
The most important feature OnePlus hasn't added in its handset yet is wireless charging. Well, wireless charging doesn't mean a lot to many but it's a standard feature of any flagship smartphone – therefore, we would love to see a wireless charging feature instead of an affordable alternative.
In terms of battery, OnePlus 7 is powered by 3700mAh battery and 7 Pro with a 4000mAh. Without a doubt, both sizes are acceptable but not sound good when it comes to the rivals' batteries. So, expecting a bigger battery isn't really wrong and it's also expected that it'll have some software and hardware optimizations.