According to recent reports, Motorola gears up to start a new smartphone known as Motorola One Macro. The phone is said to be loaded with "magnification" features. Flipkart is the first one -teasing the official launch of Motorola One Macro on October 9th.
The Motorola One Macro is based on macro images and has a fast focusing characteristic as defined in a Flipkart teaser section. Furthermore, Motorola One Macro sports a massive battery alongside fast charging support. The displayed screenshots on Flipkart have suggested that it'll be running on the Android operating system.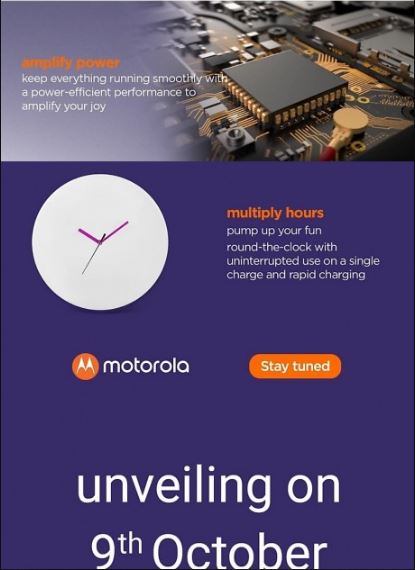 Recently, Motorola One Macro has been listed on the Saudi website of retailers, which says that it'll be equipped with a large 6.2-inches display.
Besides, it's powered with an Octa-core processor – partnered with 4GB/6GB of RAM. A 64GB of onboard memory is available to store loads and loads of data. Everything is backed by a whopping 4000mAh non-removable battery.
The device comes with a triple camera arrangement on the rear composed of a primary 13MP sensor combined with a 2MP profile sensor and a 2MP macro lens. On the front, an 8MP camera is used to take selfies.
The device comes in two gradient colour options: Black-Blue and Violet, according to the photos leaked earlier. It has an ink-style screen and a fingerprint sensor mounted on the rear.
If you observe attentively, the leaked images reveal no branding of Android One at the back of the device. While this doesn't matter, all phones of Motorola One are part of the Android One project of Google. It's a little weird not to see the icon there.